Special Savings on Fully Automatic Aluminum Upcut Saw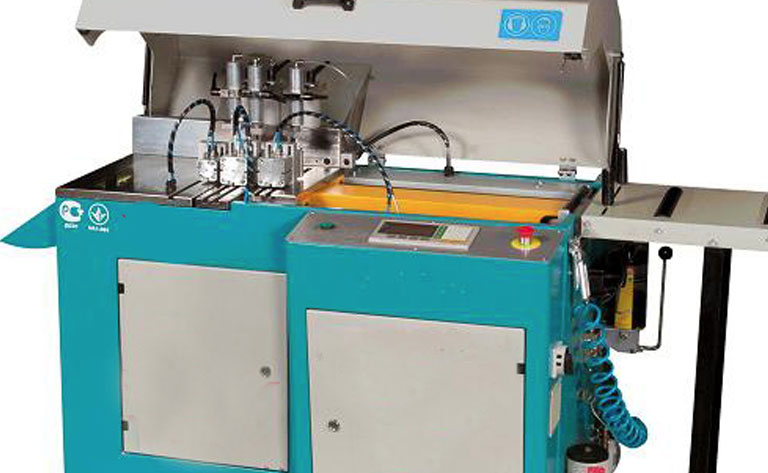 Are you in the business of aluminum doors, windows, hurricane shutters, stairs, railings, bleachers, etc? If you need a machine that can quickly and accurately cut through aluminum and other non-ferrous metals then the Atech Fully Automatic Aluminum Upcut Saw is the machine you need to save you both TIME & MONEY.

Think about how long it takes one operator to manually cut through aluminum. Now imagine they can quickly feed the aluminum into a machine, hit the start button, and walk away while the machine does the cutting for them, freeing up their time to work on other jobs at the same time. This not only reduces your operator costs, but also increases your output – which means you can produce more parts in a fraction of the time of cutting through aluminum manually.
Watch the short video below to see some unique features of this fully automatic aluminum upcut saw:

$PECIAL $AVING$
We are currently offering a 10% discount on a lightly used demo Atech Fully Automatic Aluminum Upcut Saw from our Fort Lauderdale warehouse. The normal listing price is $33,000 and we are offering this amazing, super-fast aluminum upcut saw for only $29,700. FOB Ft Lauderdale, FL. Contact Ocean Machinery for more details (954) 956-3131.
The Atech Aluminum Upcut Saw comes with:
18" saw blade
Pneumatic spray mist lubrication system
Infeed table 6.5'
Air gun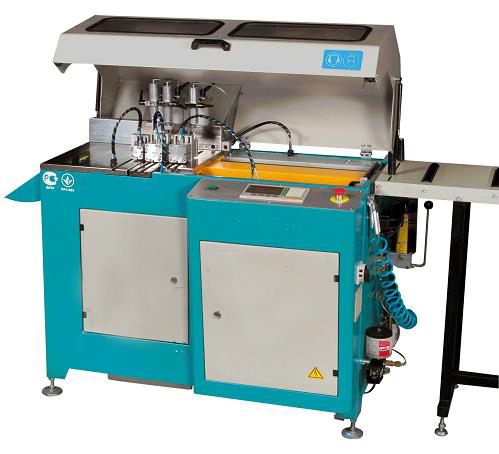 The standard features of the Aluminum Upcut Saw:
Fully Automatic In Feed Aluminum Upcut Saw
18" Carbide tipped blade
Auto Feeding (Servo System)
Hydro-pneumatic saw blade feed with variable speed control to suit different profiles
Feeder Speed is adjustable
Stroke of fedder is adjustable from 5mm to 600mm
Multiple stoke adjustment
Cutting accuracy is +/- .003"
PLC software controlled working process, capable of memory storage of previous job specifications (material diameter, length, infeed values)
Equipped with digital display
Equipped with air pressure drop sensor ( when the air pressure drops under 3 bar the saw moves to its start position)
4 HP Motor
220v,3ph
3000 RPM
Contact Ocean Machinery TODAY at (954) 956-3131 for more information on the Atech Aluminum Upcut Saw.