2022 SCCA Runoffs @ Virginia International Raceway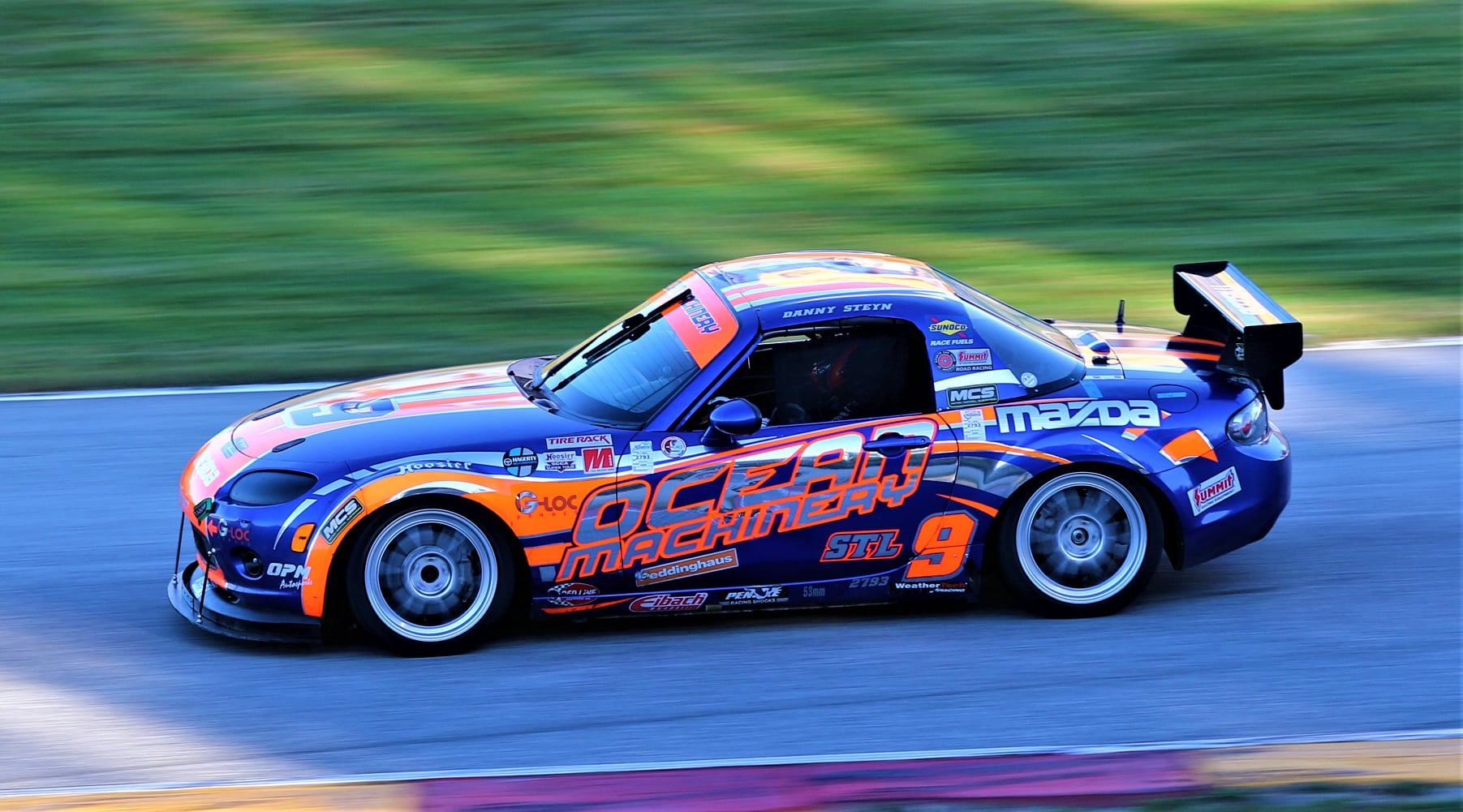 Ocean Machinery's President, Danny Steyn, had a stellar first day of qualifying at the SCCA Runoffs at VIR today.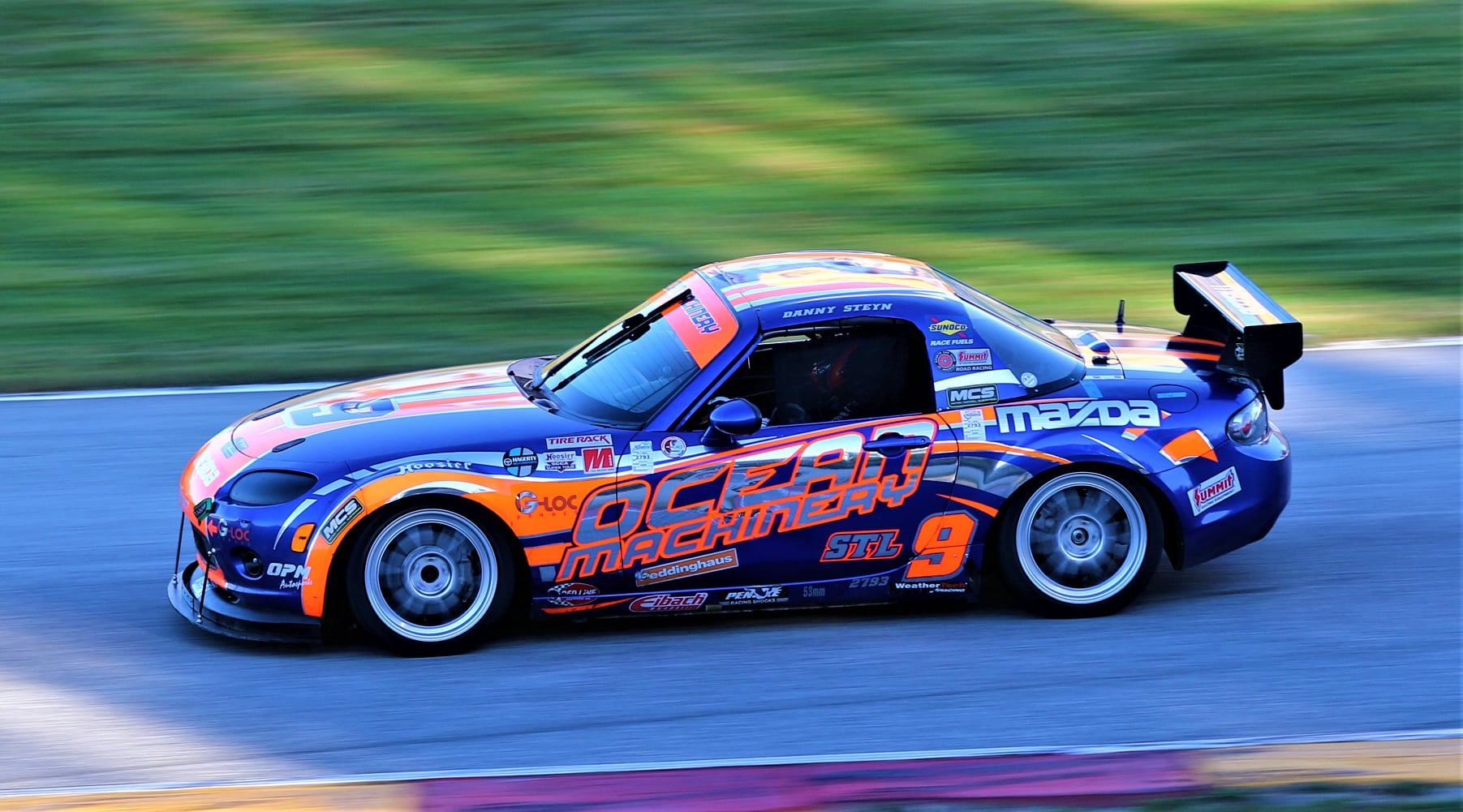 The Runoffs is the BIG show in the SCCA road racing season and is an annual pilgrimage for the nation's top amateur racers, but it also attracts lots of pro drivers too. This season-ending winner-takes-all event comprises 25 racing classes, and Steyn is racing in two classes, Spec Miata (SM) and Super Touring Lite (STL).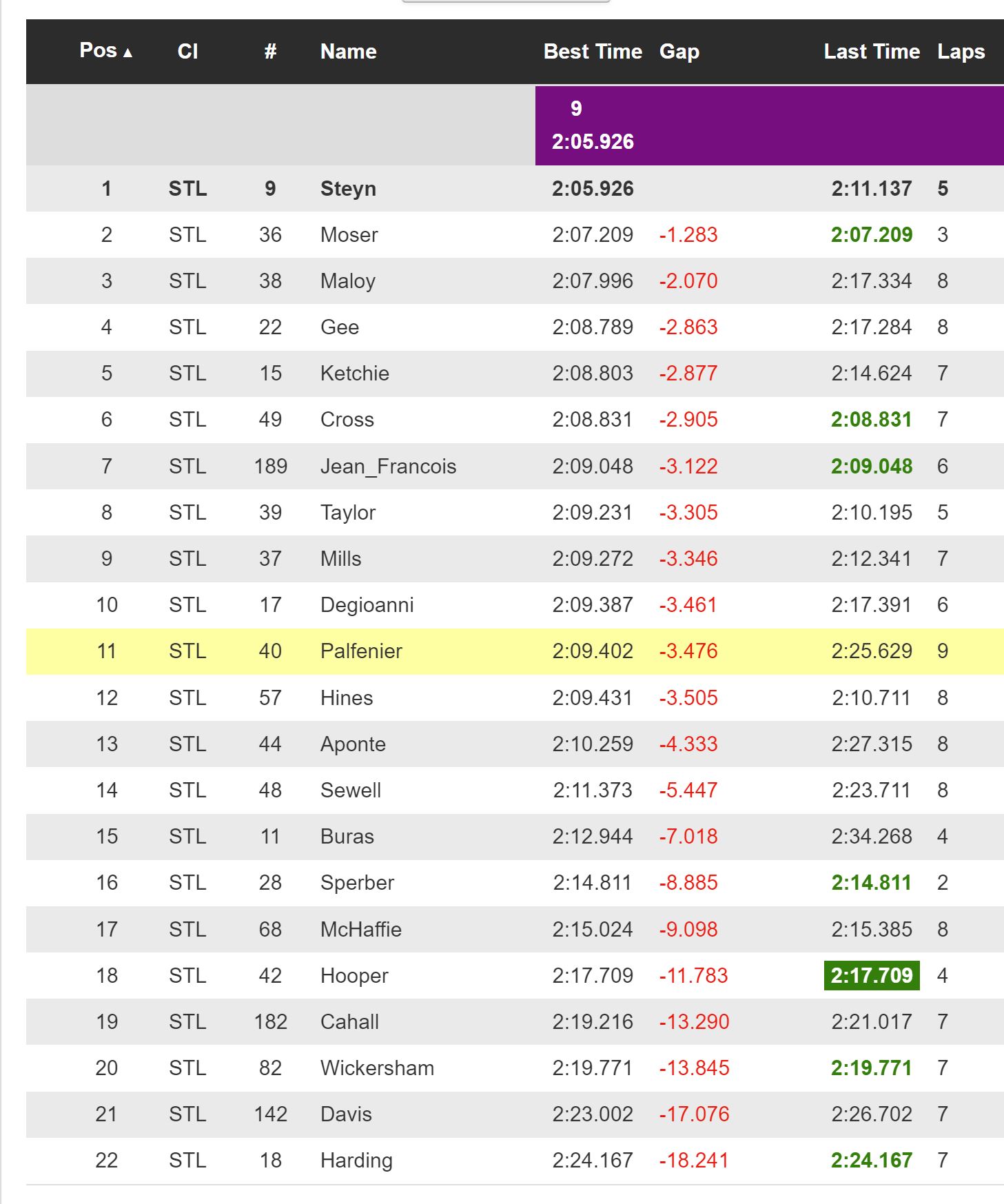 Not only did Steyn put the Ocean Machinery / Peddinghaus / Agtos / AGT Robotics / Hydmech / Steel Storage Systems / Mazda MX-5 car on the provisional pole for the Super Touring Lite class, but he also put his Danny's Angels car on the provisional pole for Spec Miata.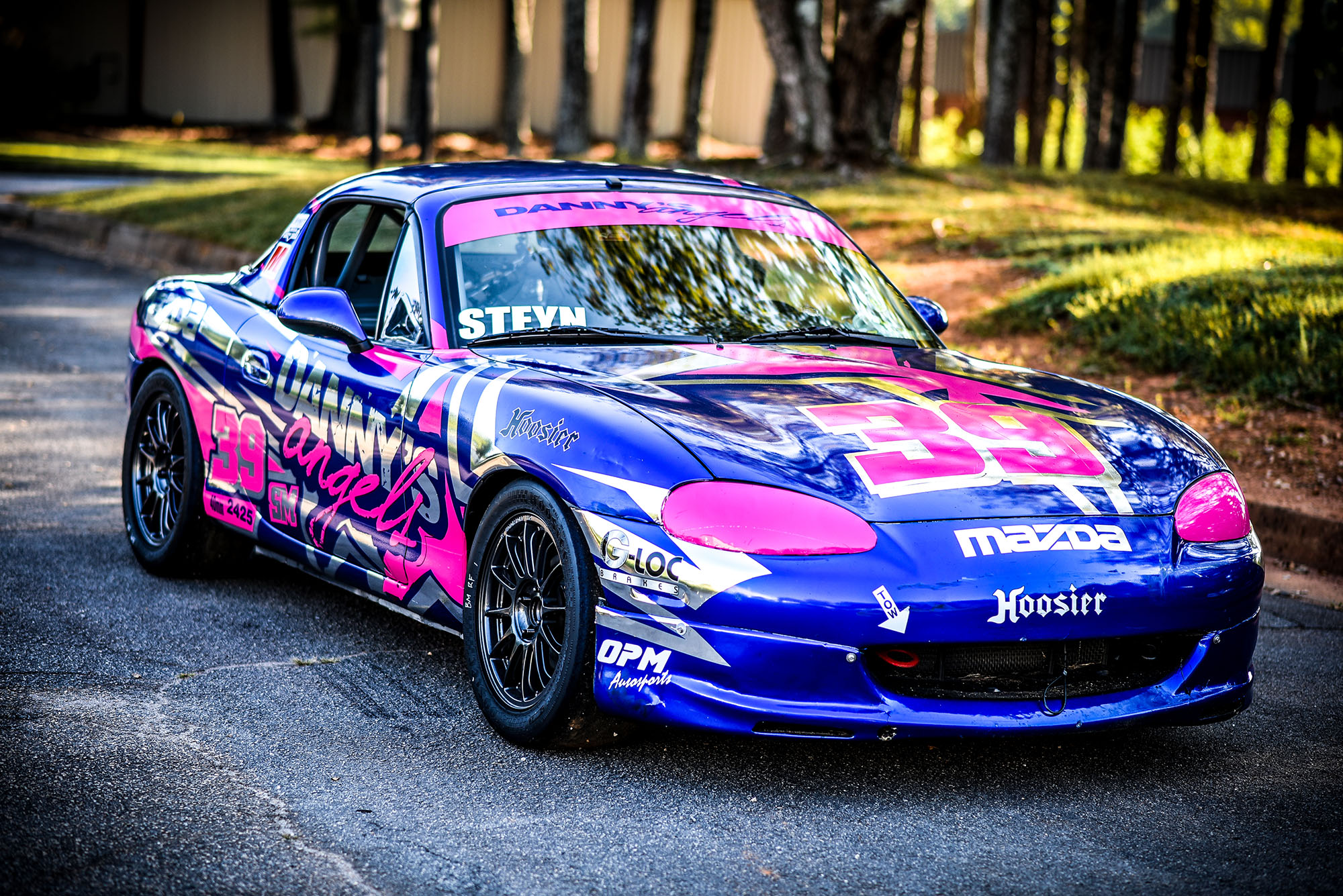 The fastest time over the 3-days of qualifying sets the race grid for each class. Steyn has set the pole 4 times in STL but never in Spec Miata. The next two days will decide if he can hold those positions.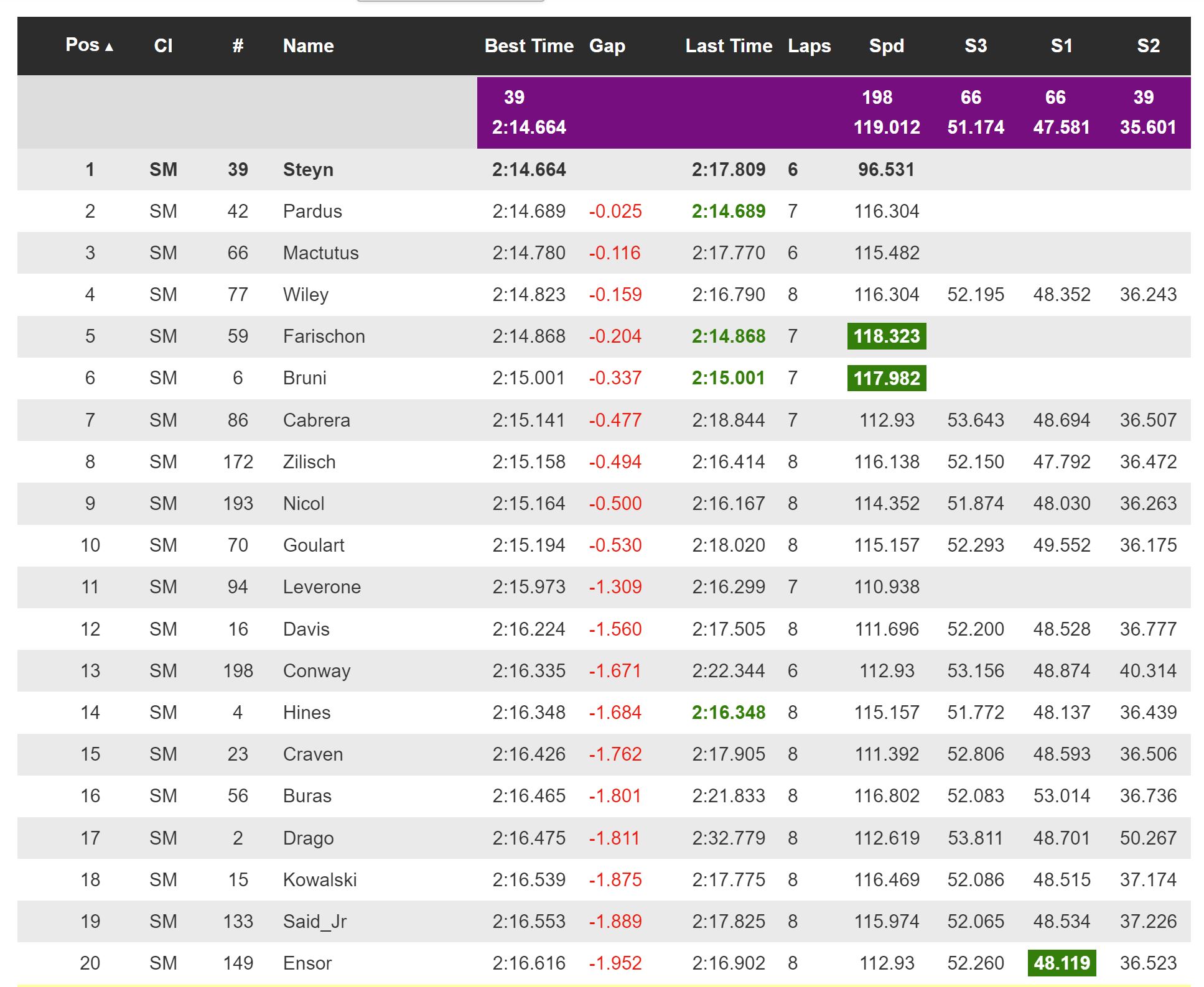 Virginia International Raceway is a 3.27mile road racing course situated near Danville VA, and is an iconic and historic track that has hosted everything from motorcycles to NASCAR.
You can follow along with live timing for qualifying here at https://www.scca.com/events/2001940-2022-runoffs-qualifying-days/event_sessions