HELPING STRUCTURAL STEEL FABRICATORS SINCE 1989
It all started with the Ocean Avenger, a simple single spindle CNC drill line that changed the profitability of hundreds of fabricators around the world. Since then Ocean has collaborated with its partners to produce some of the most successful products in all of steel fabrication.
Ocean Machinery's staff has been servicing the Structural Steel Fabrication industry for well over 40 years and has built up an enviable reputation of quality service and outstanding customer care. We pride ourselves in our quick response time, and our philosophy of always thinking of our customer needs first creates loyal, happy customers.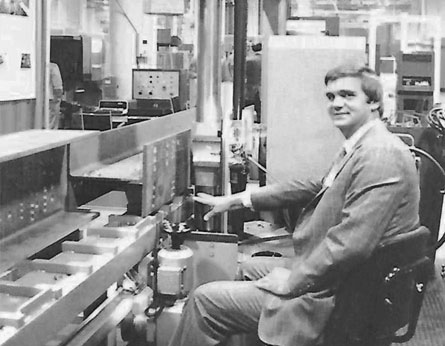 OCEAN STRUCTURAL SOLUTIONS
Avenger

CNC Beam Drill Line

AVENGER PLUS

CNC MULTI-FUNCTION DRILL LINE

CLIPPER II

CNC ANGLE LINE

CHALLENGER

ROBOTIC WELDER

Liberator

CNC Beam coper

Blaster

Shot Blasting System

Terminator

Band Saw

Flipper

Beam Rotator

Eliminator

Material Handling
Ocean News
Team Persevere Perseveres at Baja1000

When our VP, Danny Steyn got the call to race the Baja1000 with Team Persevere in the ProMoto60 class, he immediately jumped at the chance.[...]

Read More

Danny Steyn wins his 3rd SCCA Runoffs National Championship at Indy!

Ocean Machinery's VP, Danny Steyn, fulfilled a childhood dream, to stand on the top step of the podium at the famed Indianapolis Motor Speedway.[...]

Read More

Trusty 10-year-old Avenger saves the day!

More than 10 years ago, one of our customers, Crisp Bros. & Haywards, a company with a rich 60-year history of fabricating steel in Tasmania,[...]

Read More
© Copyright 2021, Ocean Machinery.