BEAR STEEL TAKES IT TO THE NEXT LEVEL, WE ARE IN AWE – Freeport, NY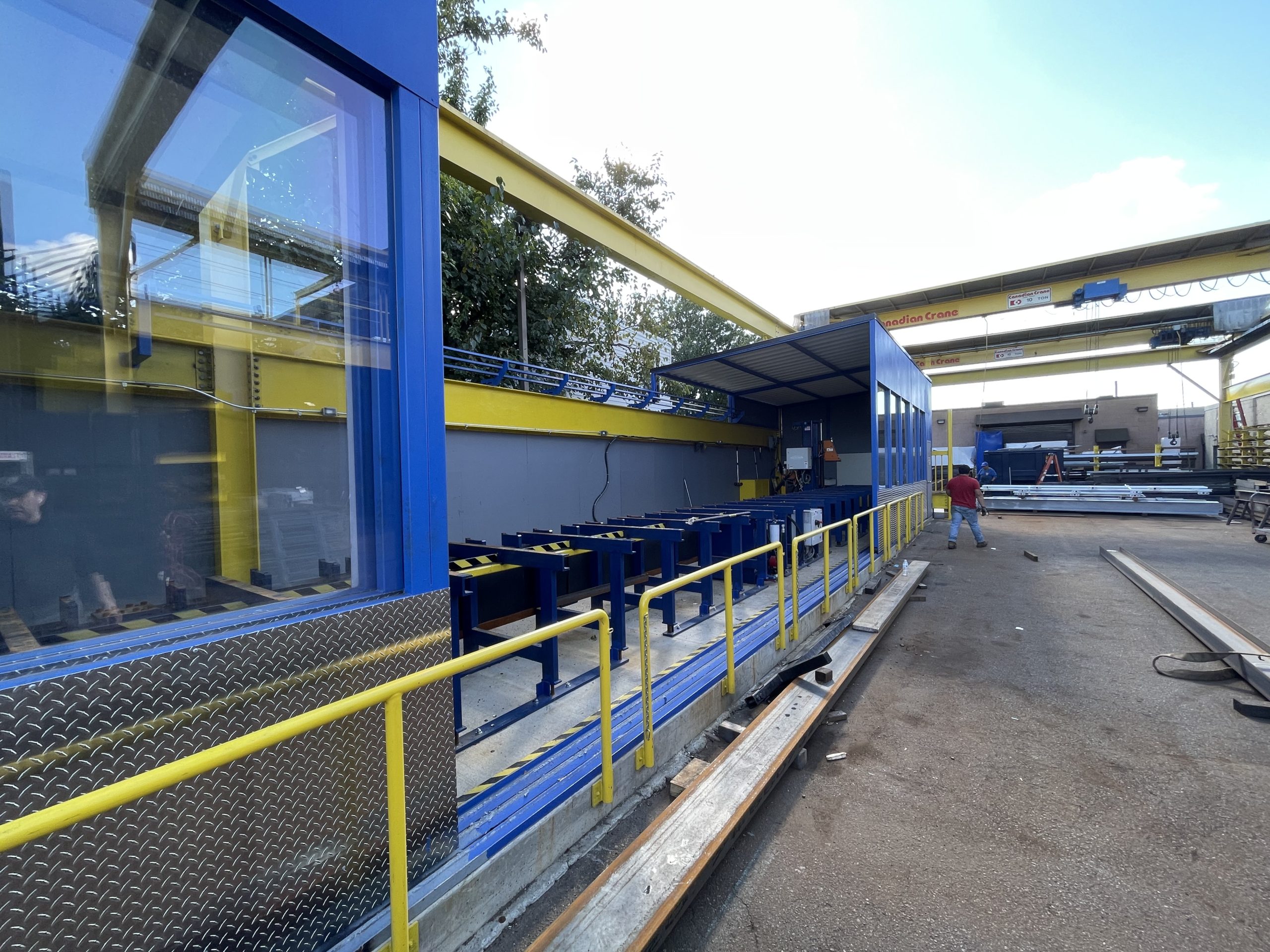 Fabricators are definitely Outside-the-Box thinkers, instead of saying "It can't be done" – they find a way to make it happen. A great example of this is the incredible enclosure designed and fabricated by Bear Steel in Freeport, NY for their new Ocean Avenger CNC Drill Line.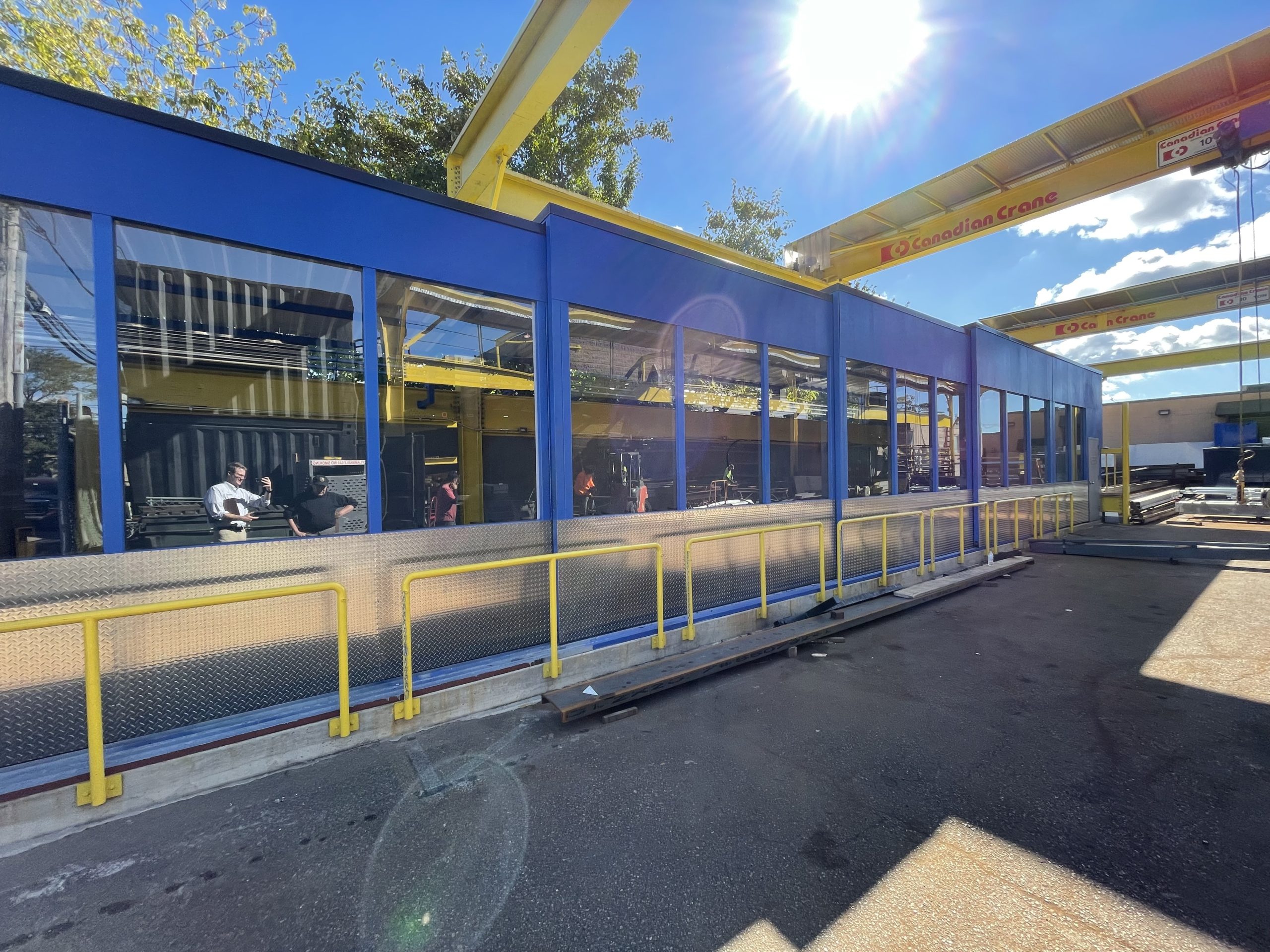 The sections can be nested at the end, so that it can be opened during use then fully covered when not being used. However, there is enough room to operate the drill with everything closed, only needing to open 2 sections to load/unload material via crane.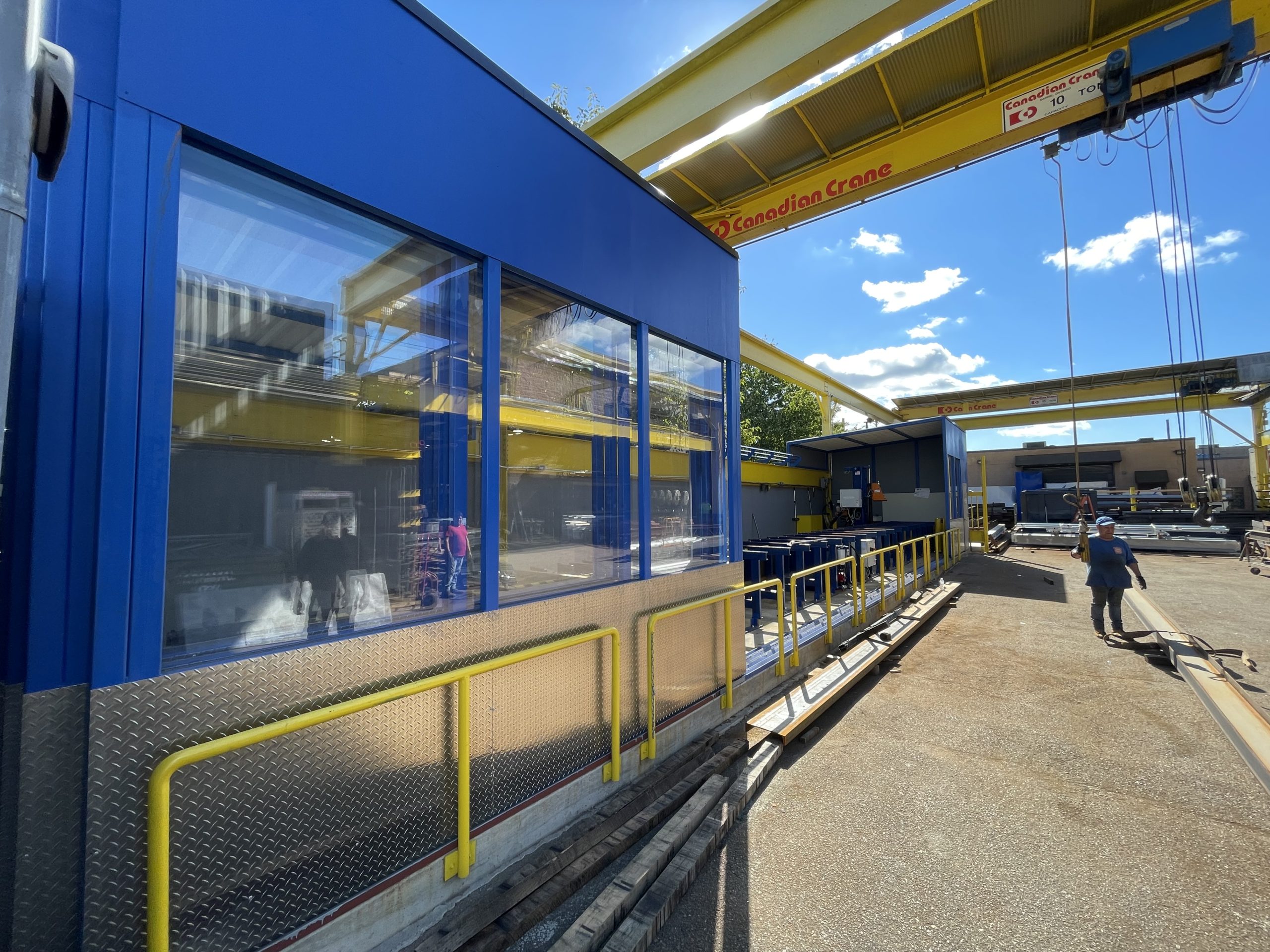 The enclosure is extremely sturdy, and has been designed to keep out weather and debris while the Avenger is in operation. It has also been painted Ocean Avenger blue which adds to its modern design.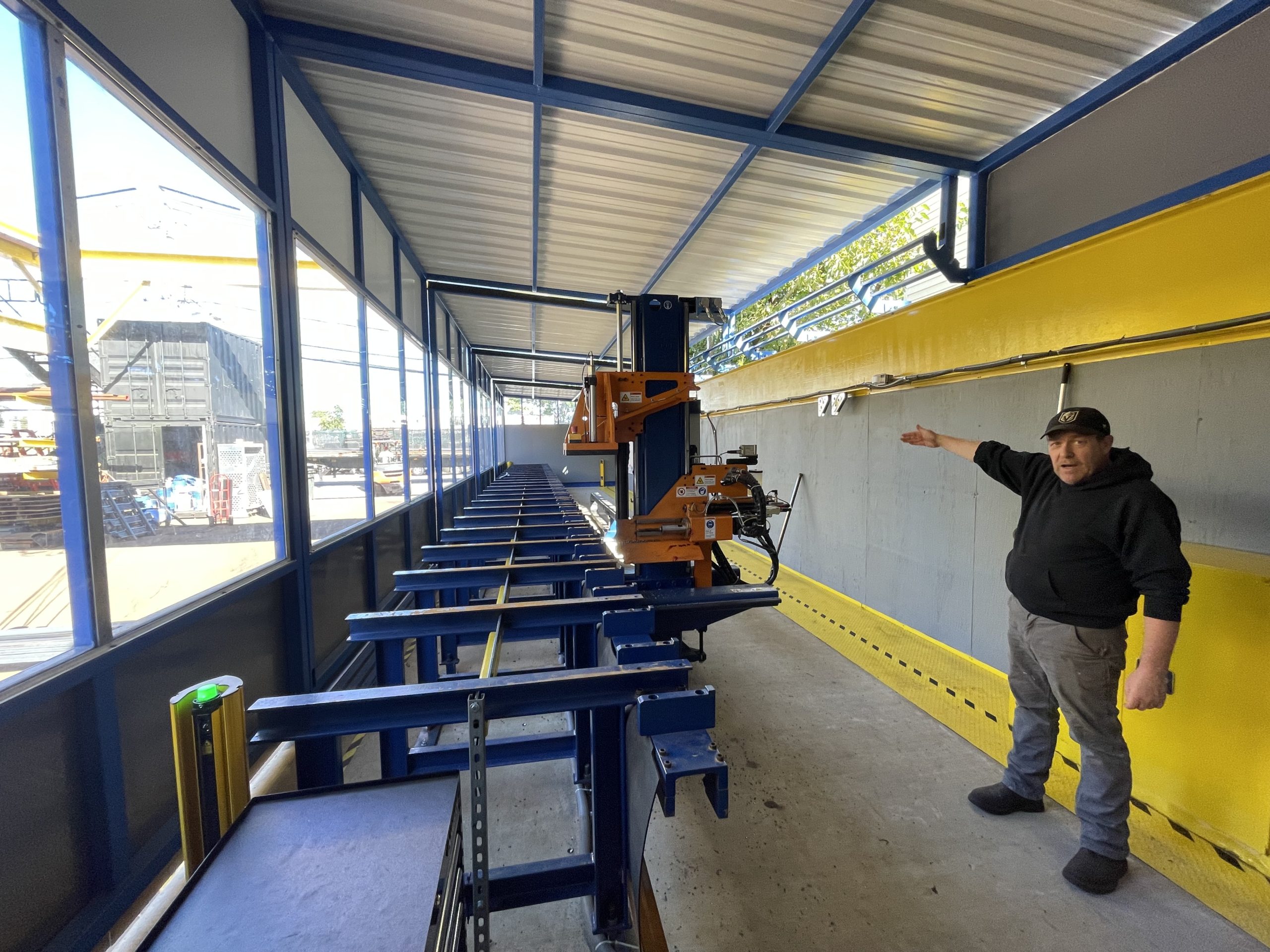 Bear Steel is excited to put their new Avenger drill line and enclosure to use! They have already tested it out and it works perfectly.