Bennies Welding in East London, South Africa steps into the future with the Ocean Avenger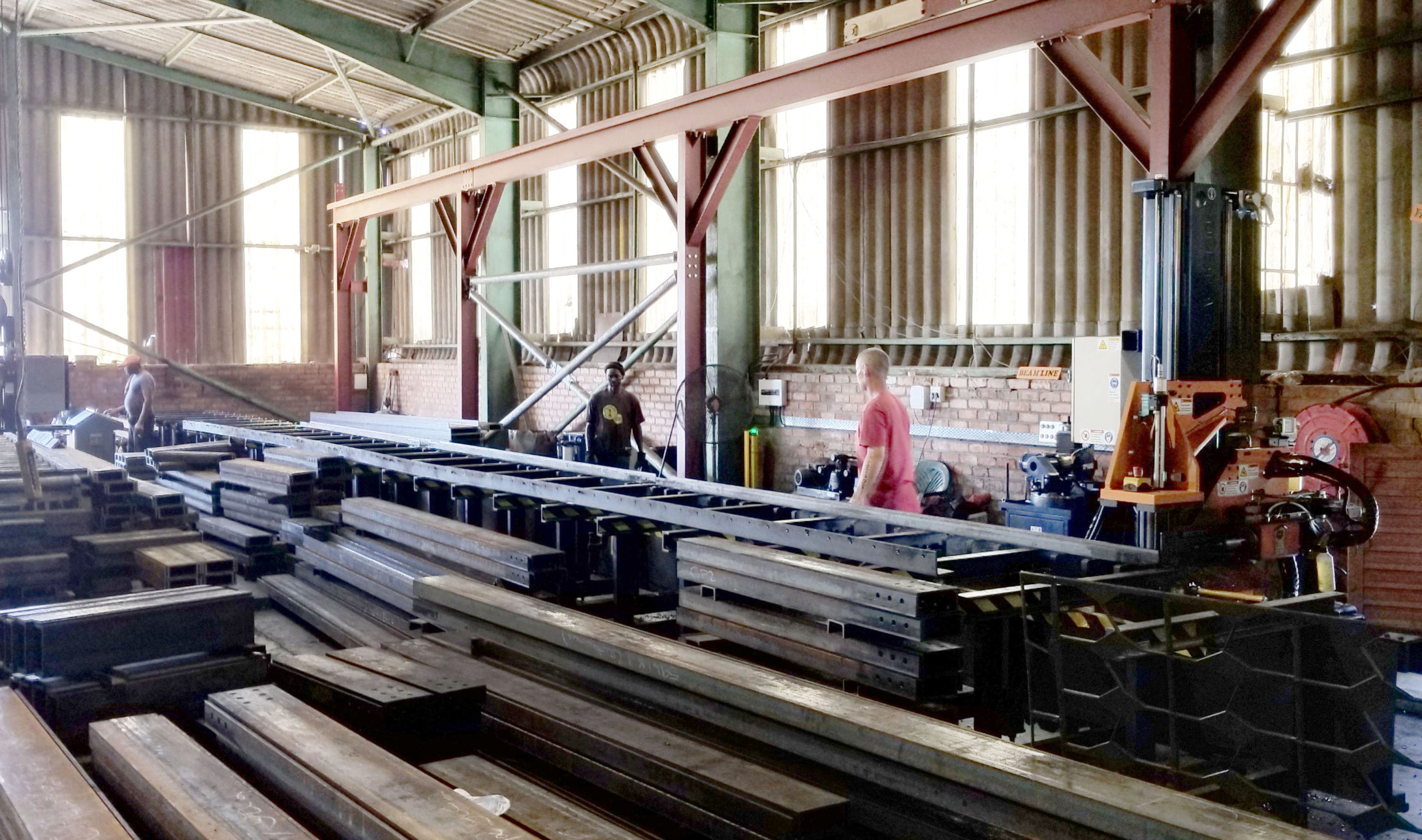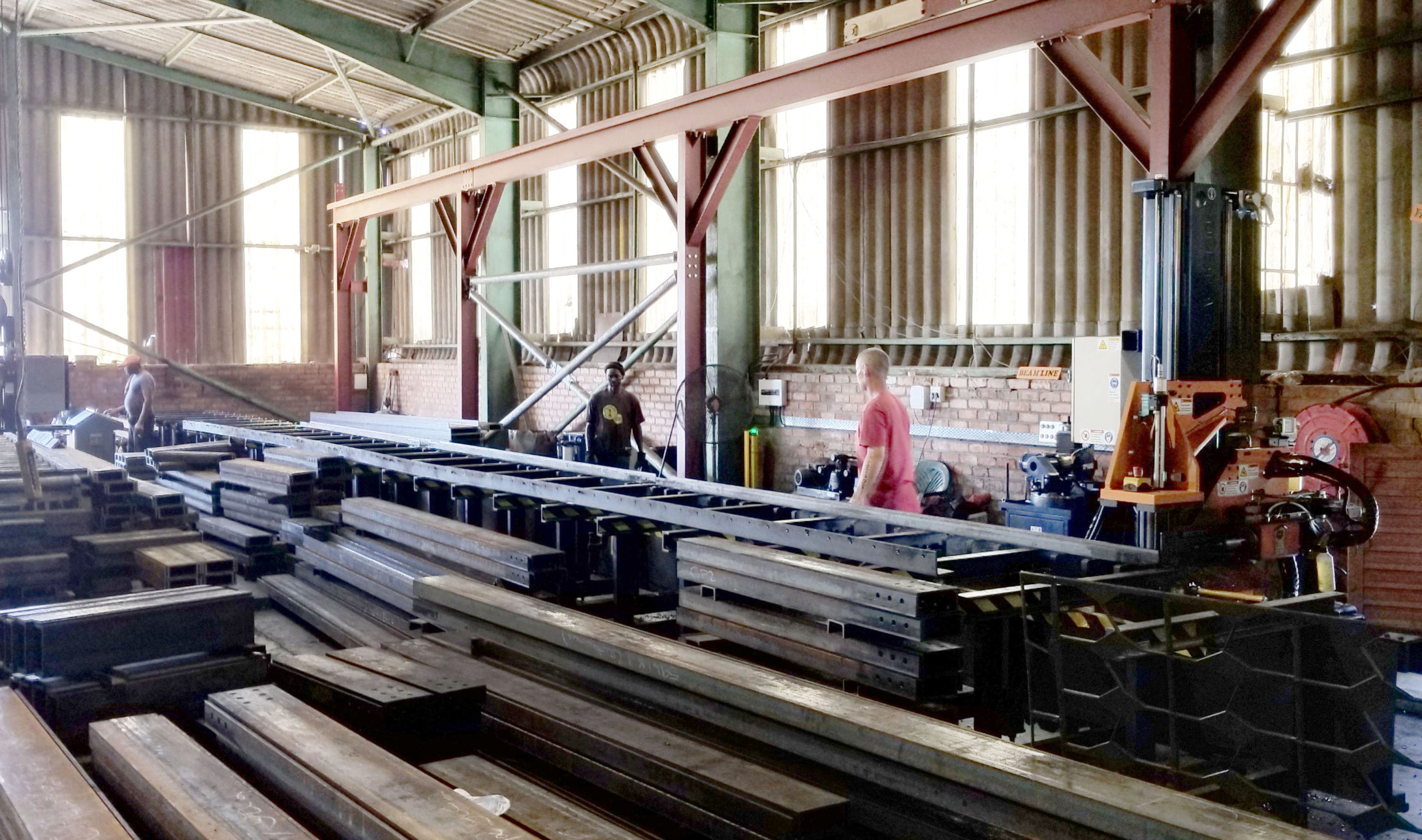 The Ocean Avenger CNC Beam Drill hard at work
For many of our customers, buying a CNC beamline is a daunting proposition. For most of them it is by far their most expensive capital purchase, and they have to be confident that the machine will pay for itself quickly. Not everyone believes us when we tell them that it will start to pay for itself from the first day its installed on their floor, and so we really love to share our real life customer experiences when it does just that.
The seaside town of East London on the East coast of South Africa is home to one of the premier automotive manufacturers worldwide, as well as one of our newest fabricating customers, Bennies Welding. Until recently, Bennies Welding had survived through thick and thin as a purely manual fabricating shop.  But when they landed a large project to extend the automotive manufacturing facility, the owner, Terry Davies, felt it was time to embrace CNC automation and made the decision to buy our Ocean Avenger CNC single spindle drill line, as well as our Ocean Terminator DCM 1825 high speed band saw.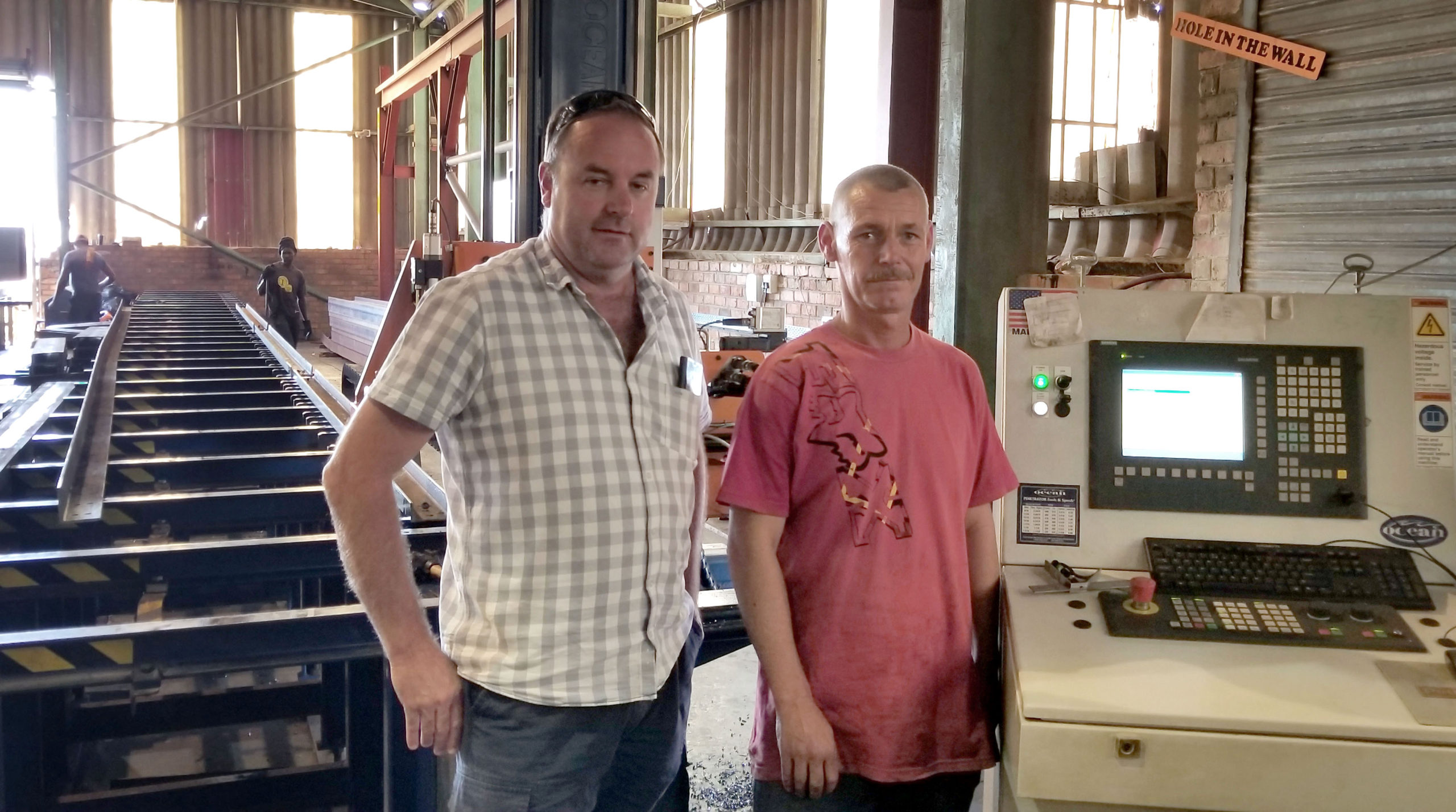 Owner Terry Davies with one of the Avenger Operators, Deon Van Der Merwe, in front of their new CNC drill line, the Ocean Avenger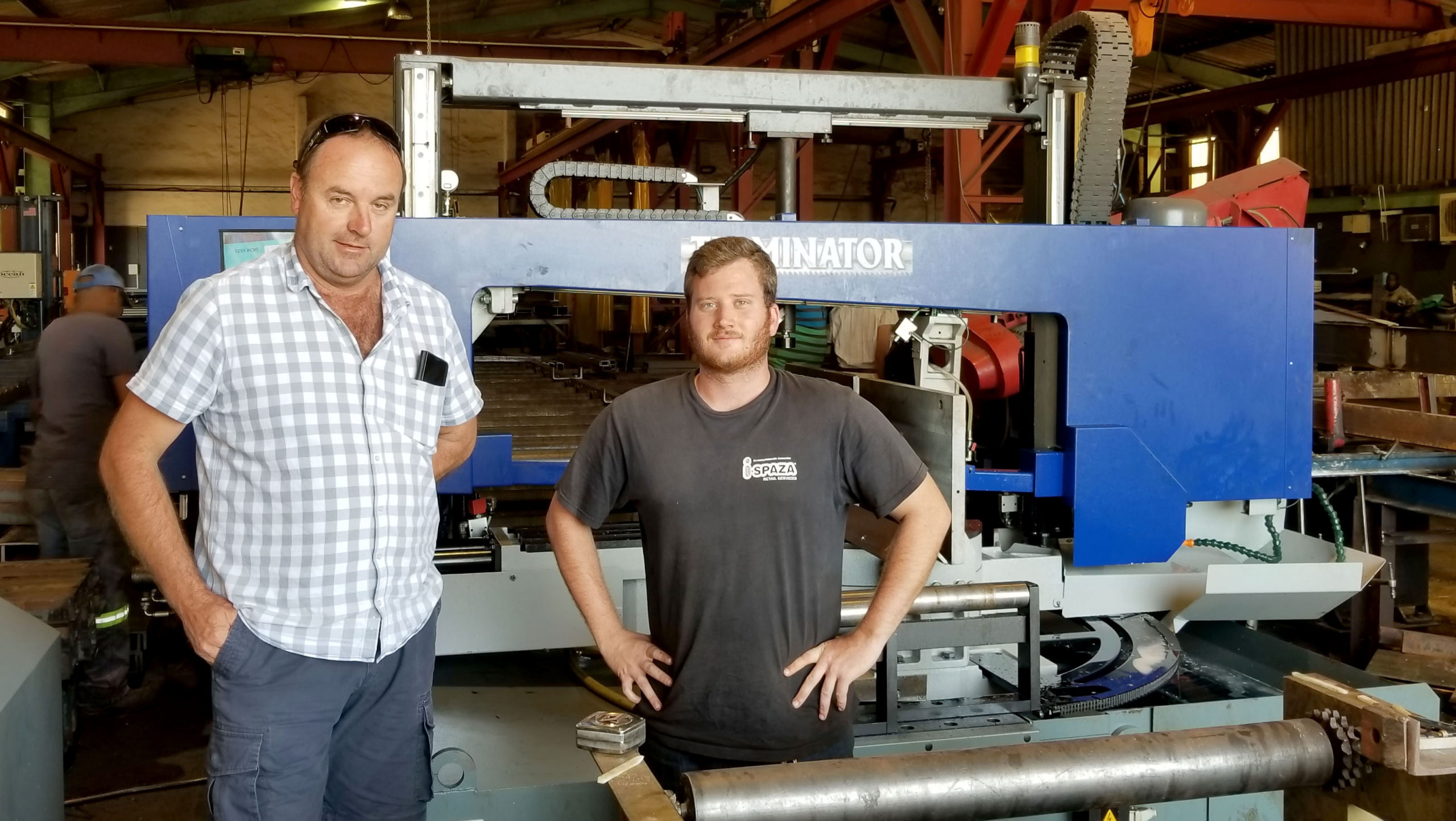 Owner Terry Davies and bandsaw operator Xavier White, in front of their new Ocean Terminator.
Depending on labor rates, the cost of a mag-drilled hole in a beam is typically estimated at around $1 – $2 per hole with the worldwide average being around $1.50.
Our local dealer, SKOK Machine Tool, completed the machine installation at Bennies Welding on the 19th of September 2018, and towards the end of January 2019, almost exactly 4 months after installation, I visited their shop to see the machine working, and there on the screen was the number of holes drilled – 141,000!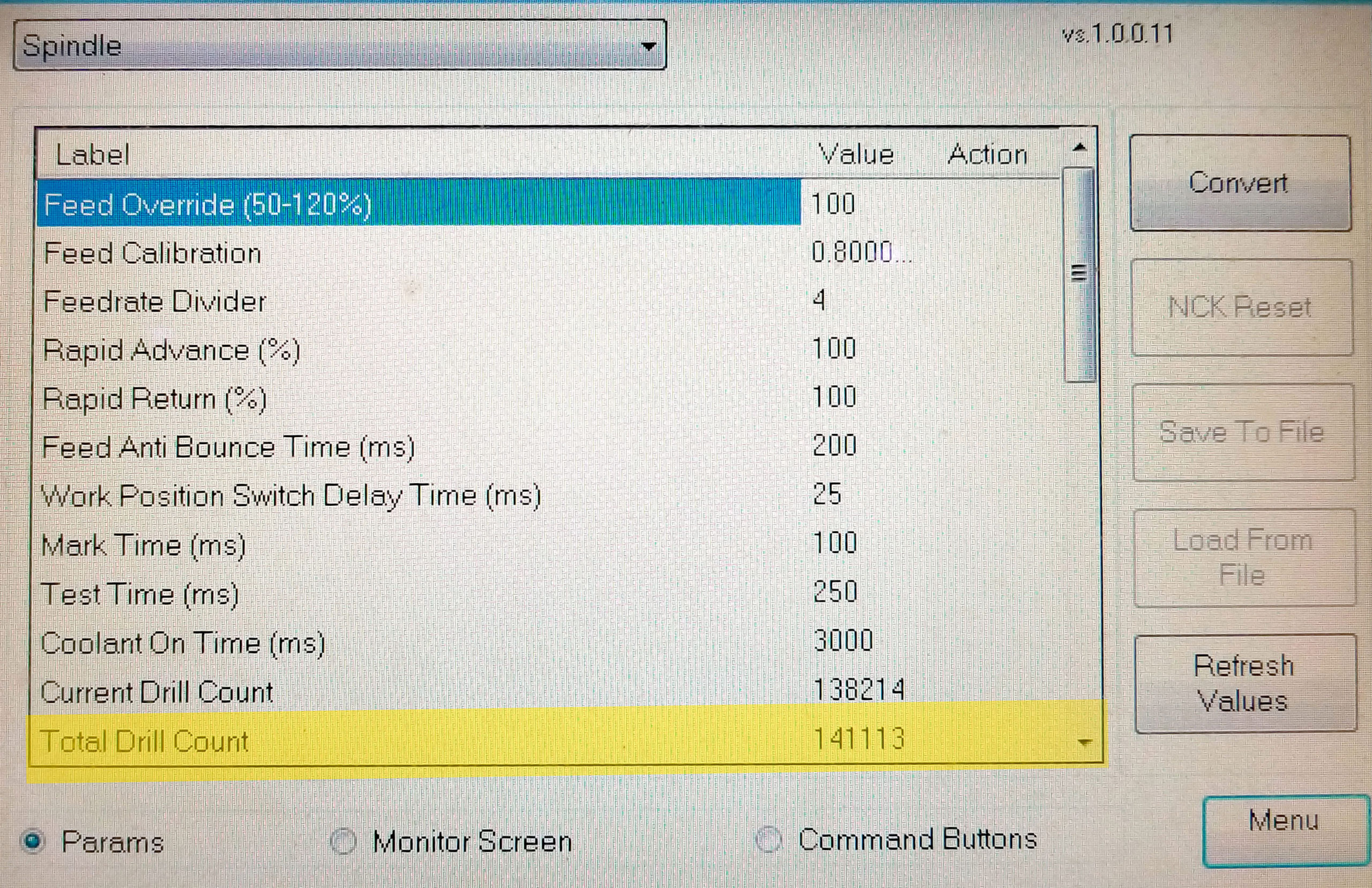 The CNC screen showing the 141,000 holes already drilled on their Ocean Avenger in less than 4 months
So at Bennies Welding, the Avenger has almost paid for itself in 4 months. NOW THAT'S WHAT YOU CALL A RETURN ON INVESTMENT!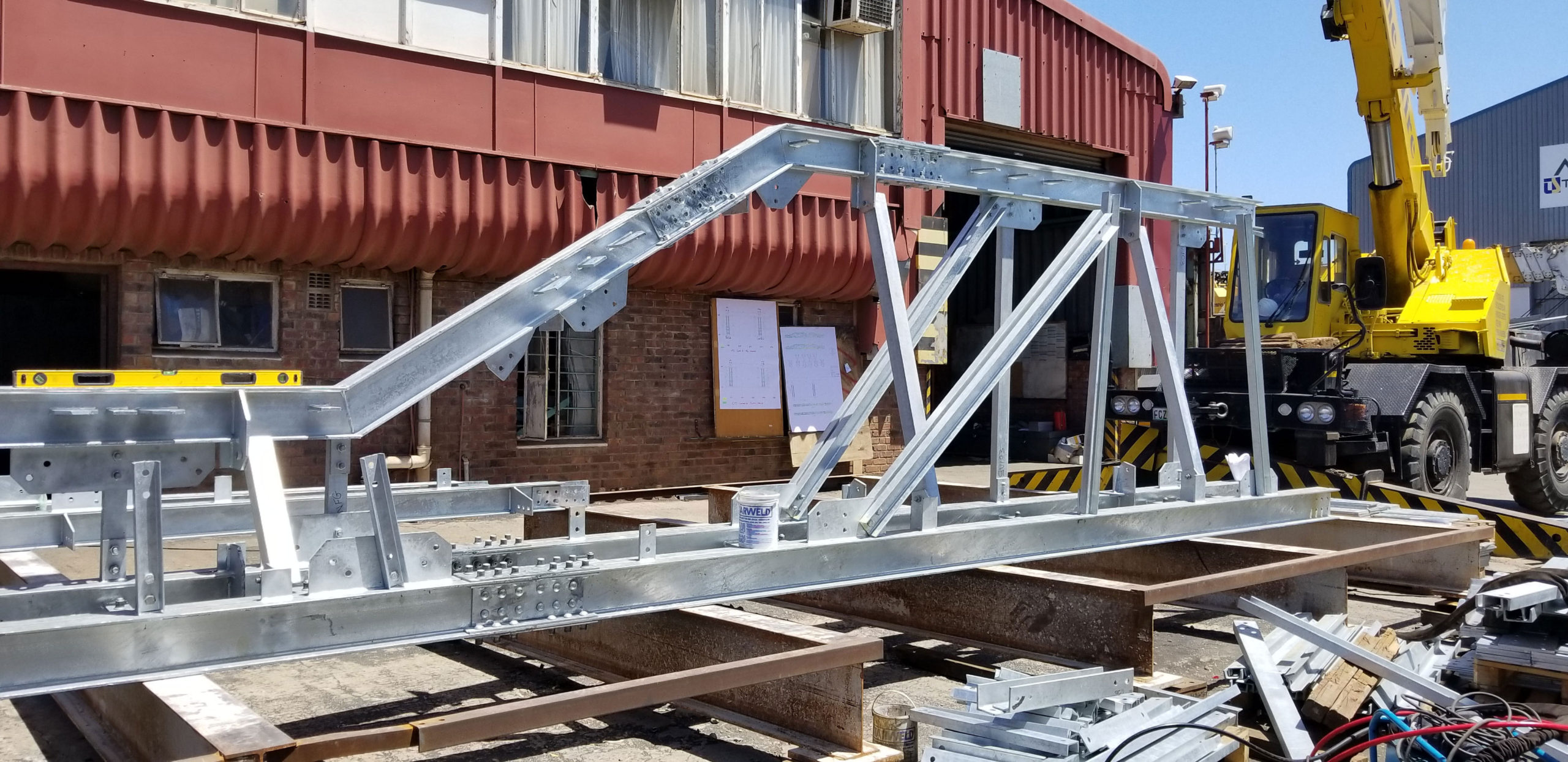 The complex and intricate support trusses that will soon being installed into the automotive plant, in the space above the existing lights, fire sprinklers and electrical lines, and under the existing roof, over the existing production line. As you can imagine, the installation is a very complex affair and has to be done after hours so that it doesn't affect the production line. A project not for the faint of heart