Doyle Structural Solutions Grand Opening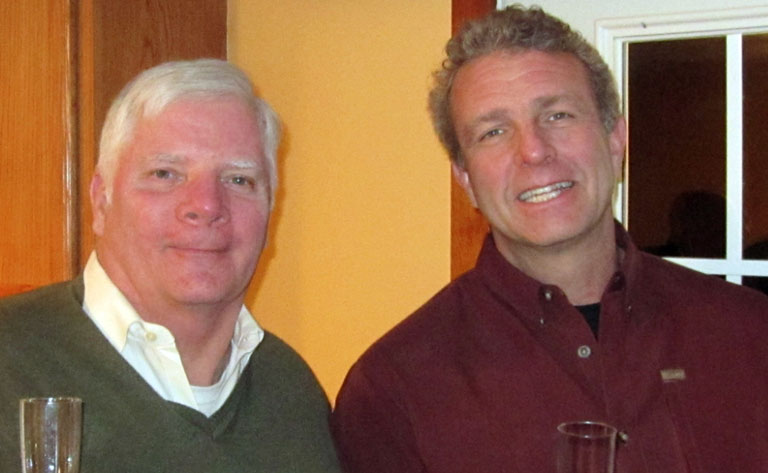 Darryl Thornhill, National Sales Manager, Ocean Machinery, and Steve Farrow, Regional Manager, Peddinghaus Corporation, attended the January Grand Opening and Christmas Party of the new Doyle Structural Solutions (DSS) Office located in Stroudsburg, Pennsylvania. A Limo picked up the guests and escorted all for a fine "chef's table" dinner at the Stone Bar Inn.
Doyle Structural Solutions was formed by Tom and Jane Doyle in 2009 and provides excellent sales and support for Ocean Machinery and Peddinghaus Corporation within PA, NJ, NY, DE and MD.
During the visit, Tom and Jane were presented with the 2014 Ocean Machinery Sales plaque for 8th place amongst all Ocean Dealers. Tom reluctantly accepted this award and vows to outperform 2014 results in 2015! Coincidently, he could not even find a place in the office to hang this award!