Can your Beam Line do this? – Drilling Pre-Welded Assemblies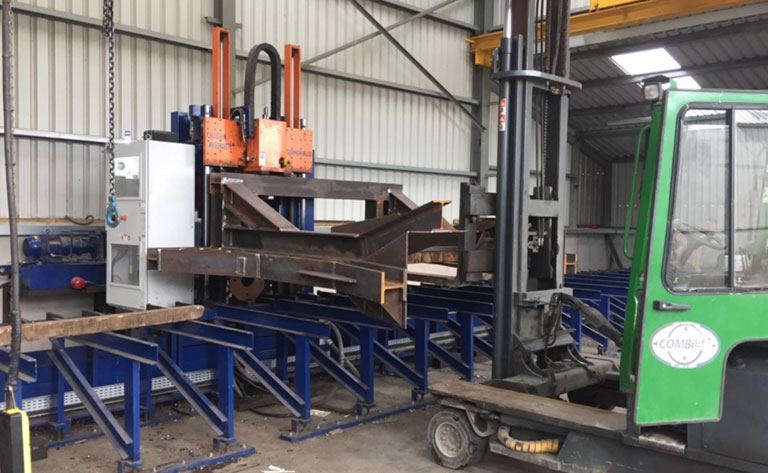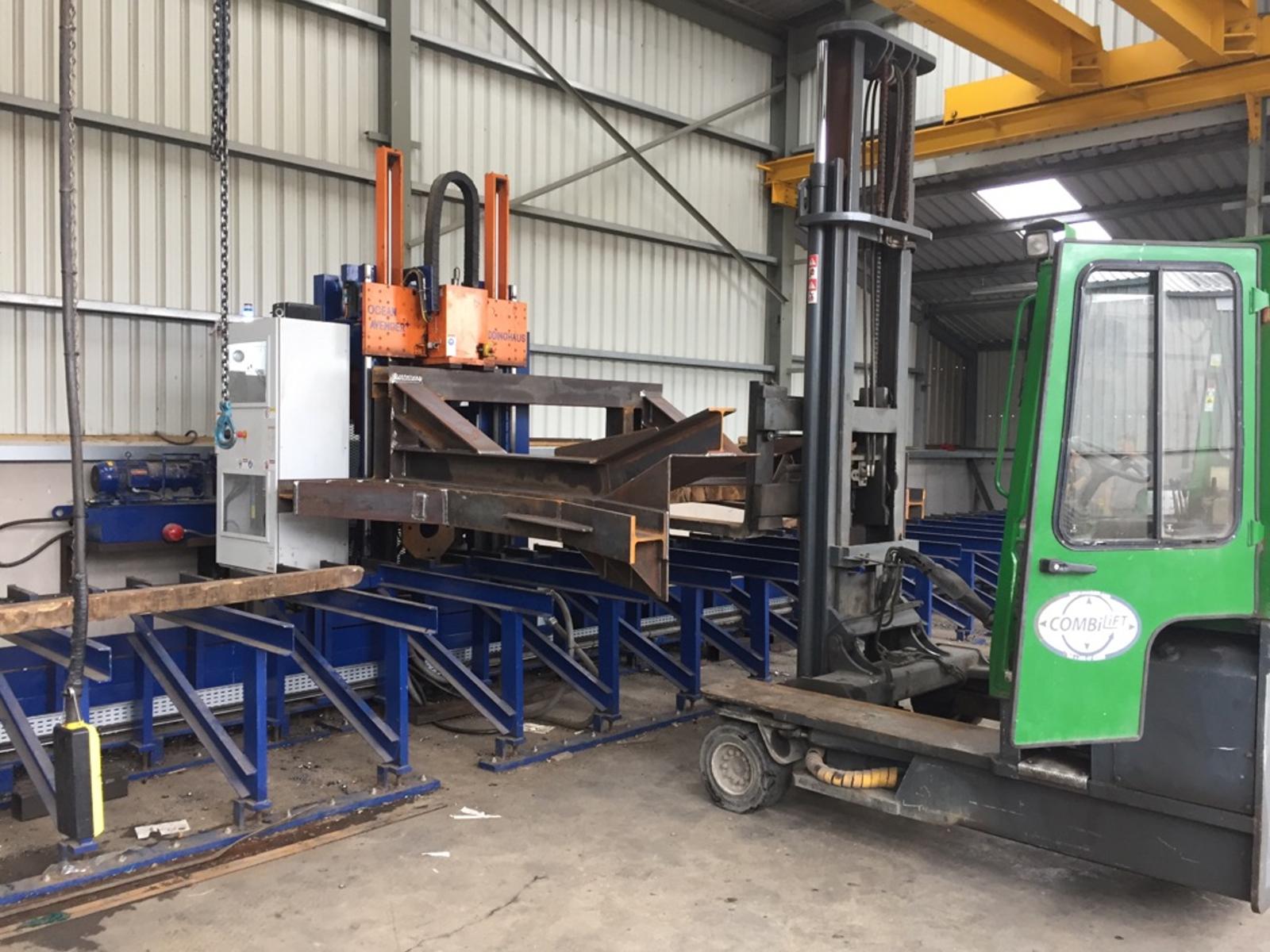 One of our Avenger PLUS customers drilling a large pre-welded assembly.
There are situations that occur in fabrication that necessitate the pre-welding of an assembly and then the subsequent drilling of that assembly. This is normally due to one or more concerns that if the holes are drilled prior to welding, that:
The contraction and distortion of the material as it cools down from welding, might cause the hole-to-hole accuracy to be compromised, and
The actual welding of the pre-drilled components might not be perfectly aligned, thus compromising the hole-to-hole accuracy
The Avenger and Avenger PLUS machines, by virtue of the static work-piece and moving processing column, allow fabricators to position and drill pre-welded structures on their machines.
This is not something that you can even consider on a typical multi-spindle drill line or coping robot.
We would love to see other photos of our customers drilling pre-welded assemblies – please email them to greg@oceanmachinery.com