FABTECH 2015: Avenger PLUS CNC Drill Line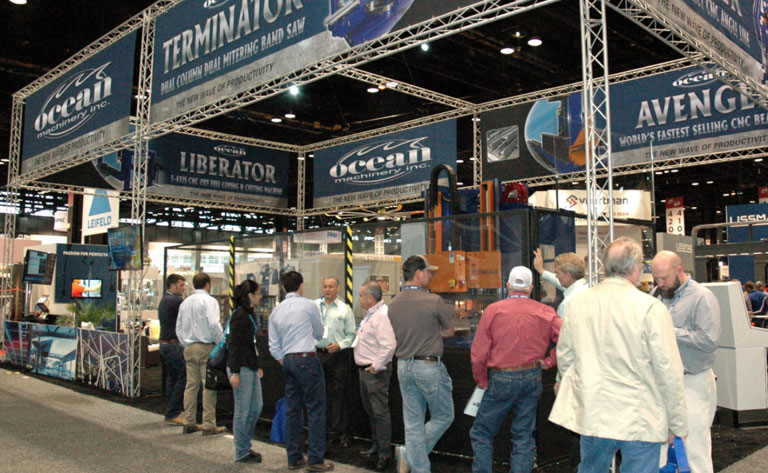 At this year's FABTECH Expo in Chicago, Ocean Machinery showcased our unique, super fast and versatile Avenger PLUS CNC Drill Line. Running demos non-stop for 4 days, this top-selling machine has become a game changer in the structural steel fabricating industry.
What makes this machine stand out from the average Drill Line?
The Avenger PLUS CNC Drill Line – Is a super fast and incredibly versatile beast of a machine and is like no other on the market. The term "Beam Drill Line" does not accurately depict the flexibility of this modern machine tool, as it can easily process a wide variety of shapes including angle, channel, plate, flat bar, t-sections, square or rectangular structural tubing, girders, tapered beams, rails, truck frames, rail car frames, and much more. The Avenger PLUS CNC Drill Line not only drills but also part-marks, scribes, mills, slots, taps and more — it truly is the most versatile CNC drilling machine available!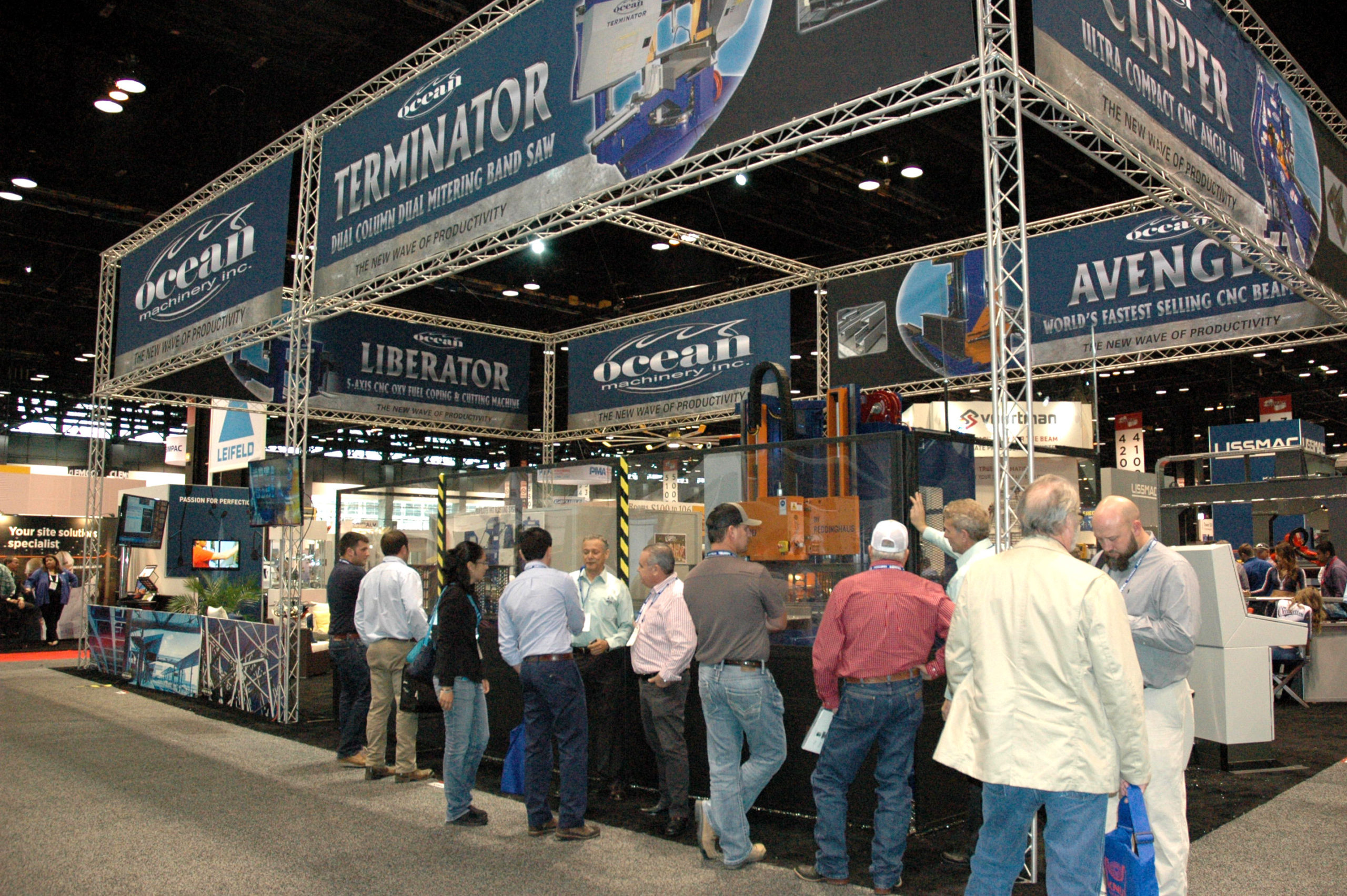 The Ocean booth was very busy as attendees watch Avenger PLUS demo.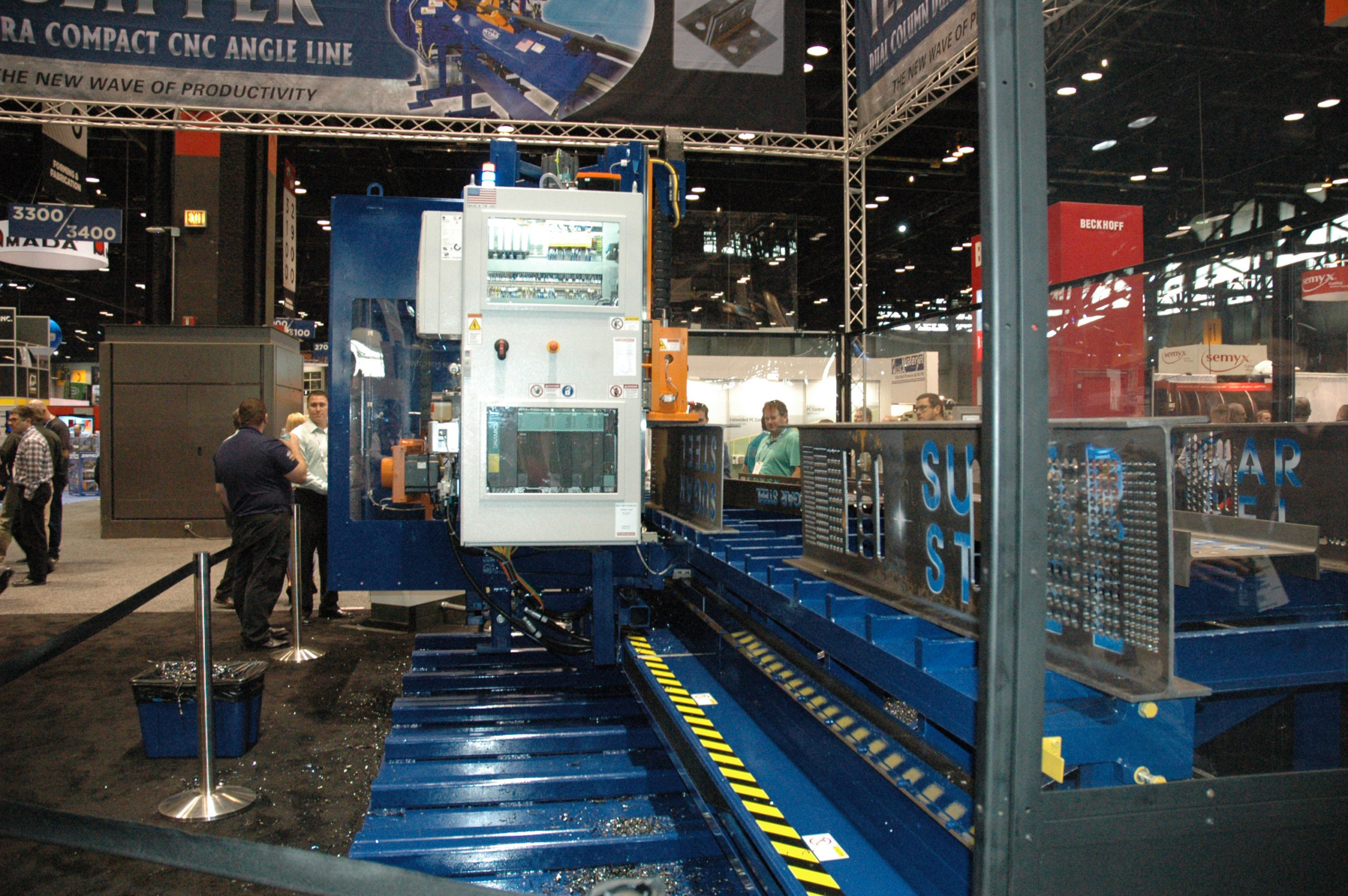 Ocean Avenger PLUS drilling and milling holes in steel beam.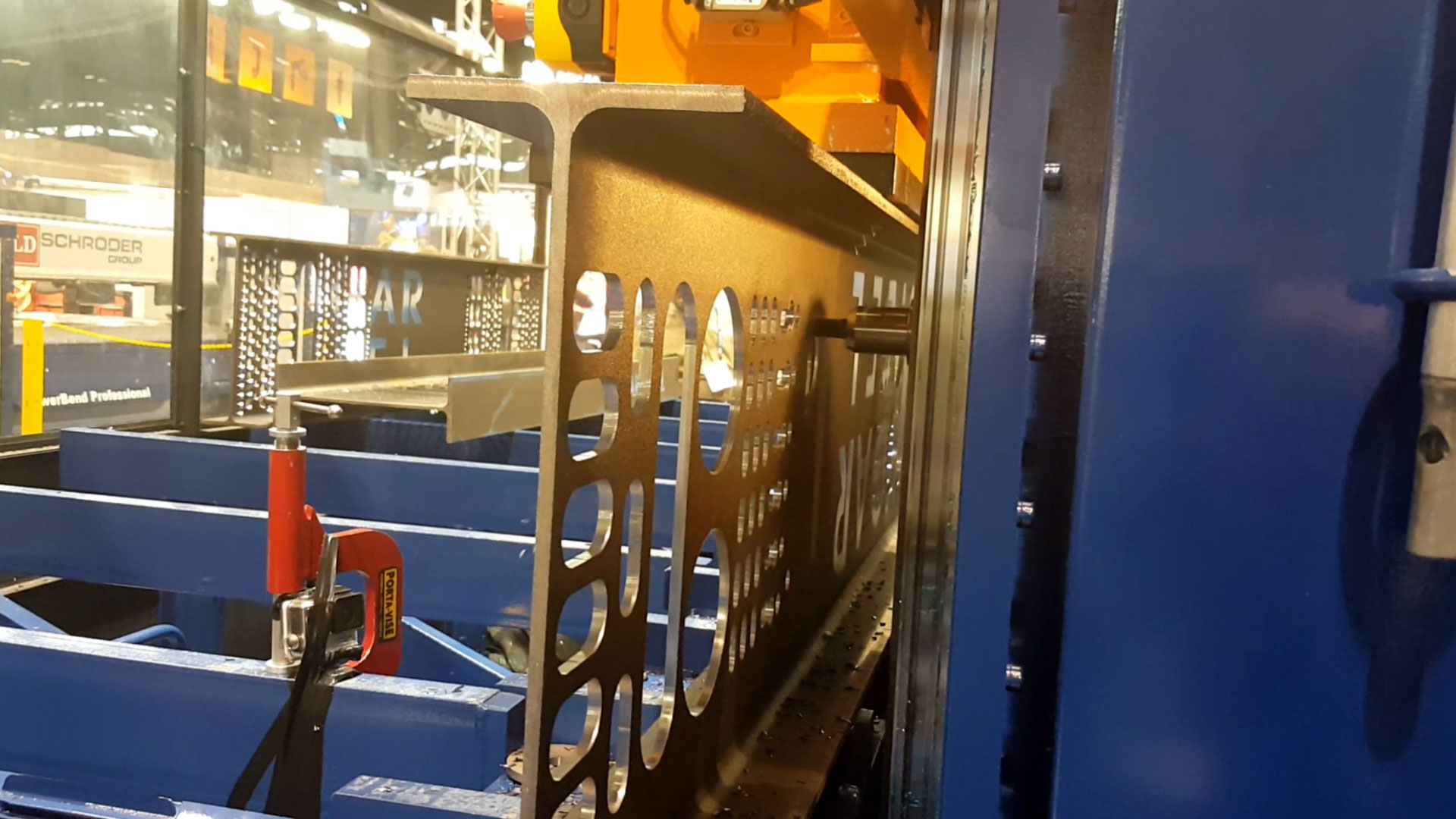 The Avenger PLUS in action!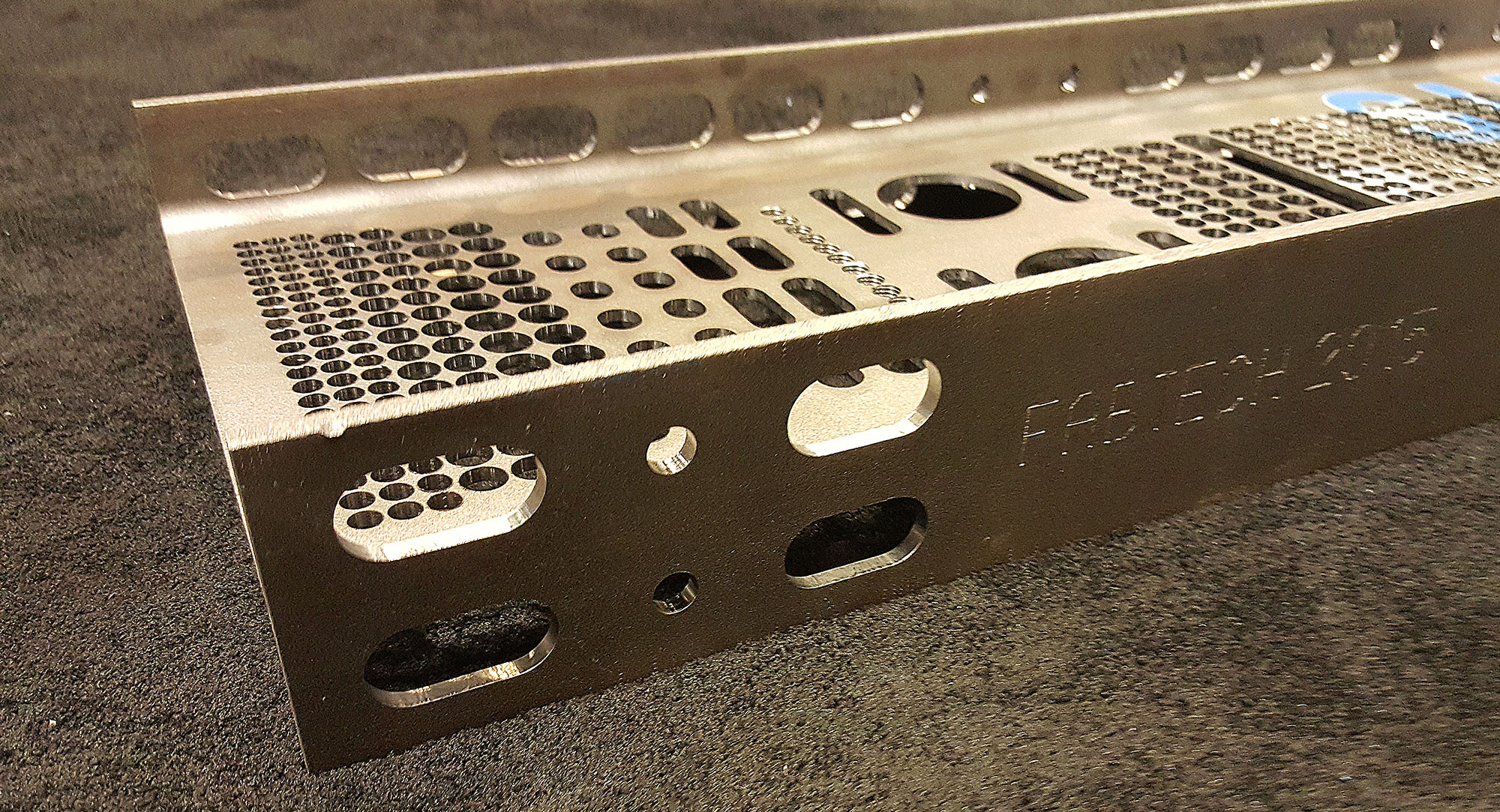 The Avenger PLUS quickly made swiss cheese out of this beam during demo at FABTECH 2015