Largest turnout expected for LARGEST PRIZE EVER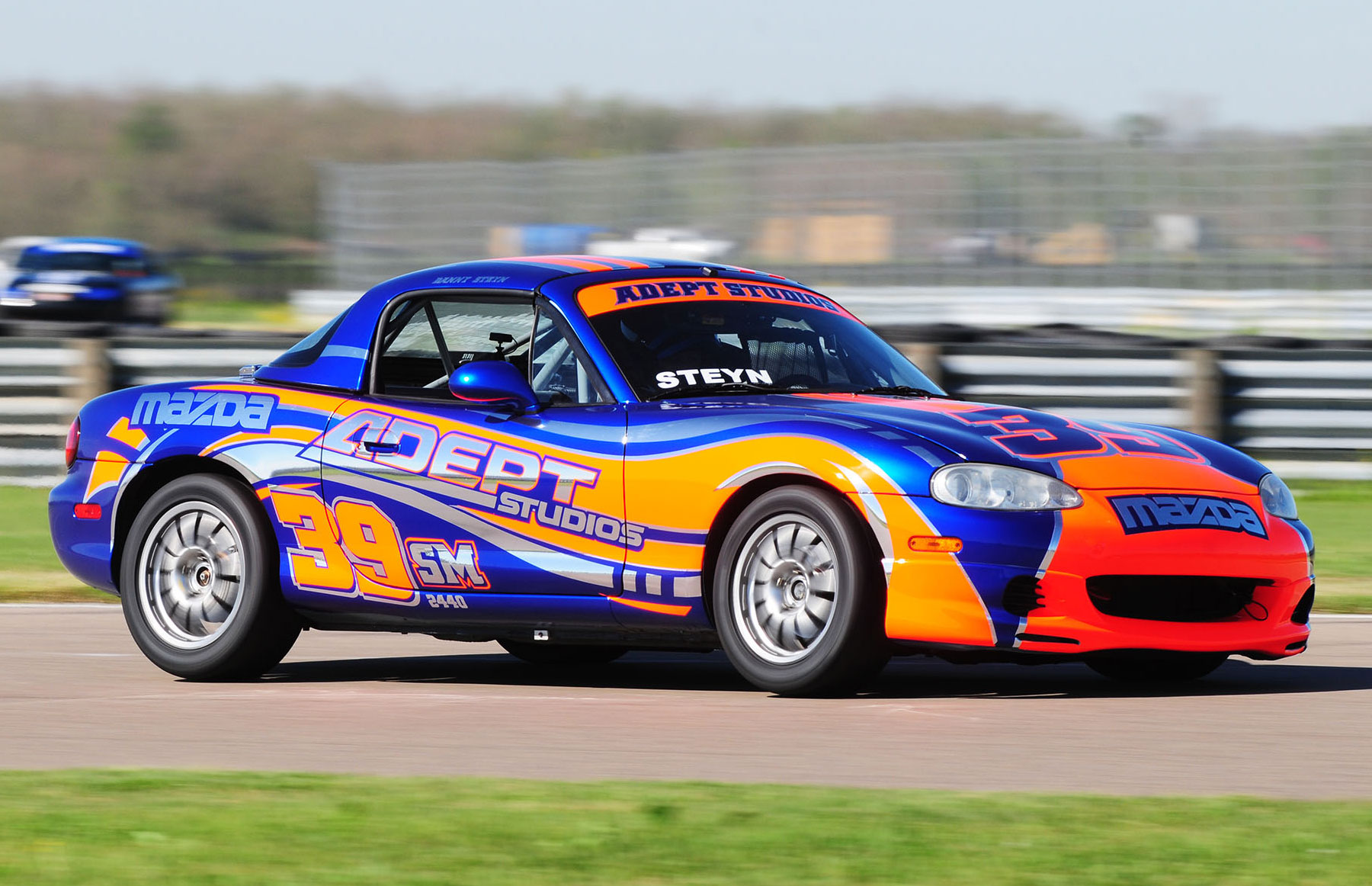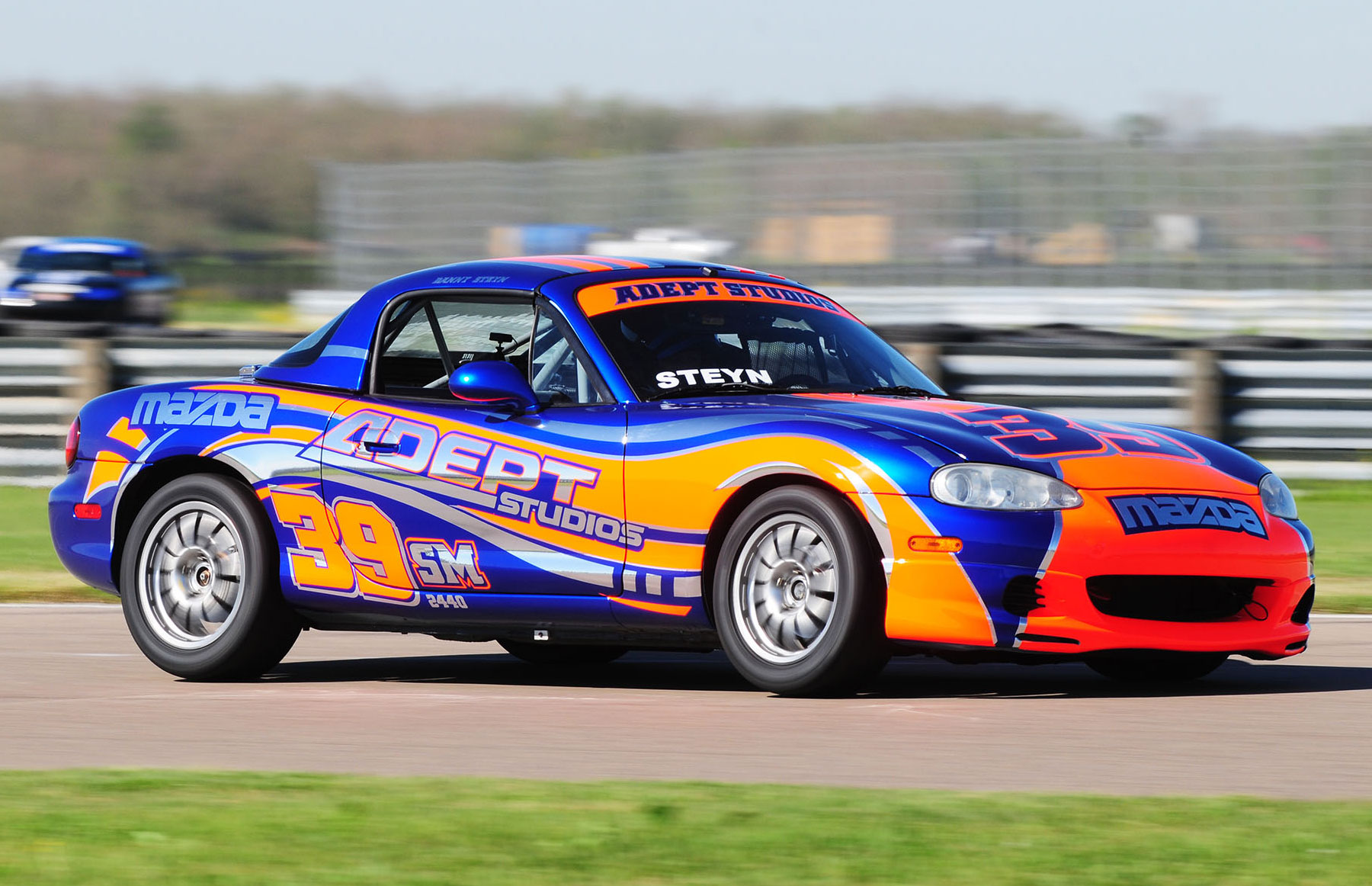 Ocean VP, Danny Steyn's Adept Studios Spec Miata
As a follower of our blog you may have noticed that Ocean Machinery's VP, Danny Steyn spends a good bit of his free time racing Mazda Miatas, and he isn't too shabby behind the wheel of these sporty little cars, racking up numerous wins this year in multiple classes. This weekend, Danny is among the favorites to take home the Spec Miata Championship and a history making cash prize.
Unlike NASCAR with its big paydays – amateur racing is about fun, adrenaline, bragging rights and camaraderie.  Yes, there is occasionally a small cash reward or other prizes at amateur events, but nothing like what is up for grabs this weekend at the 2018 NASA Spec Miata Championships in Austin, Texas.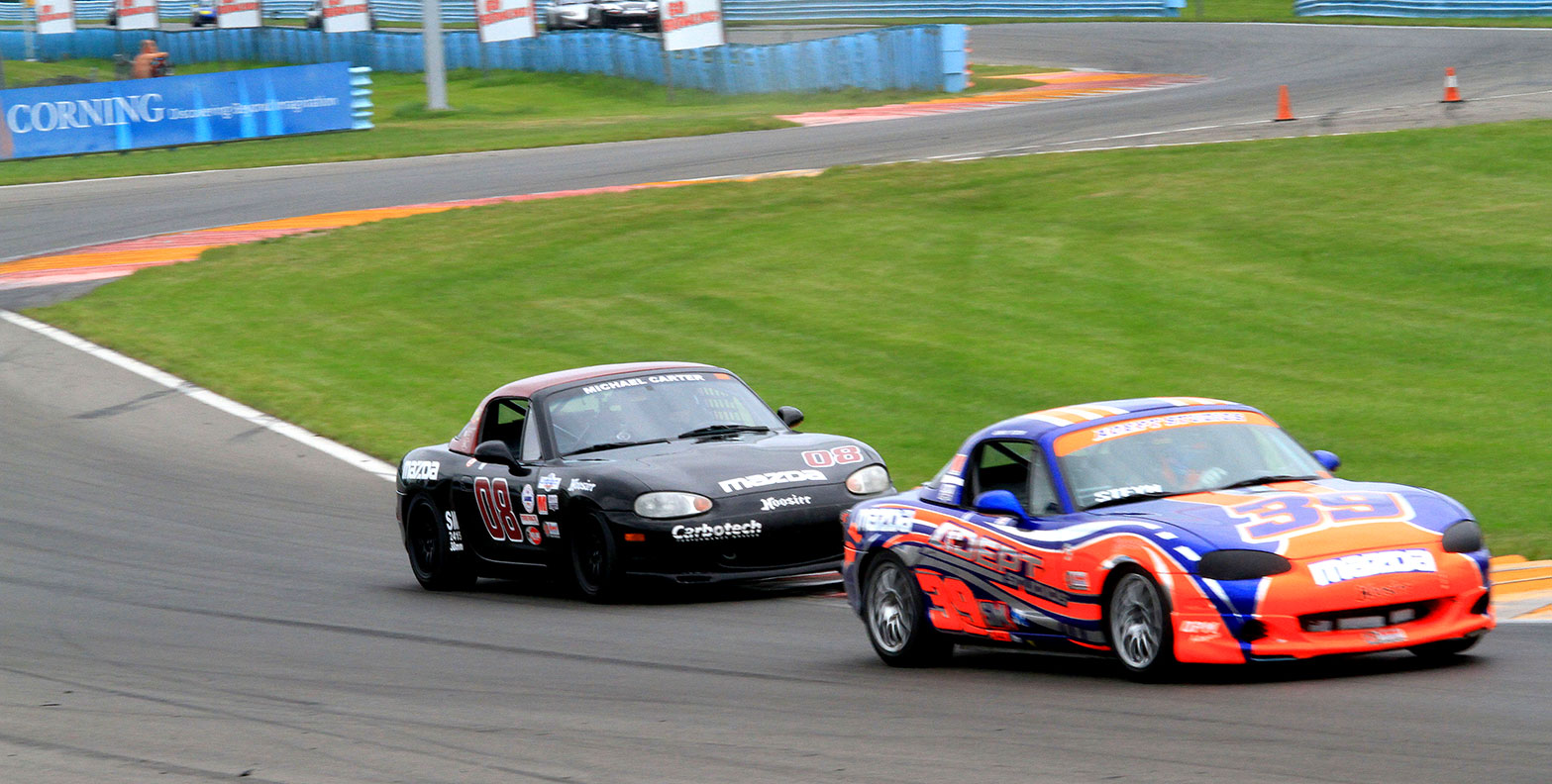 This year the Spec Miata Champion stands to win $80,000. That is the largest purse ever offered in amateur racing, and as you can imagine it is attracting the largest field of drivers ever.  It also seems to be attracting a 70-80% chance of rain with a tropical front swirling around out in the Gulf.
The Circuit of the Americas course will see 124 Spec Miatas vying for bragging rights, glory and a huge payday. They will be divided into 2 races (A & B), with the top 70-80 drivers moving on to the Championship race, and the top 10 finishers can expect to take their cars home in buckets after they endure a post-race inspection to ensure they meet specifications.
With this many top ranked drivers, a huge cash prize and a good chance of serious rain… this is going to be interesting to watch!
Saturday's race will be streamed LIVE @ https://livestream.com/drivenasa/cota2018
Schedule and Live Timing @ https://nasachampionships.com/