New Ocean Blaster – the perfect way to clean your structural steel sections prior to processing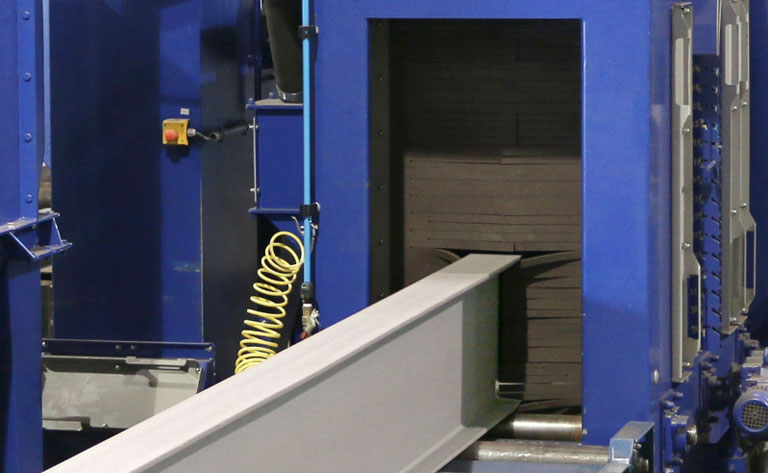 Ocean is proud to announce their newest addition to their formidable product range of top quality, affordable machines that help fabricators to reduce their fabrication costs and increase their operating margins.
The New Ocean Blaster is a completely new Shot Blast machine, designed for ALL fabricators, even the small shops! The Ocean Blaster will clean all steel profiles up to 40″ tall and 20″ wide.
The Ocean Blaster has the smallest footprint and lowest overall height of any comparable shot machine. This allows it to fit into the smallest of shops. It is also the most economical machine to operate, due to the ULTRA Performance turbines that allow it to clean to a "near white" surface finish at faster than 5 ft per minute all at less than 50% of the power consumption of any competitive product.
Ocean wants you to be the lowest cost producer in your market. That is how you will win jobs, make money and stay in business. The Ocean Blaster will make a huge improvement to the profitability of your shop.
Watch the Ocean Blaster video below