New Ocean Terminator DCM 1825 dual column, double mitering band saw.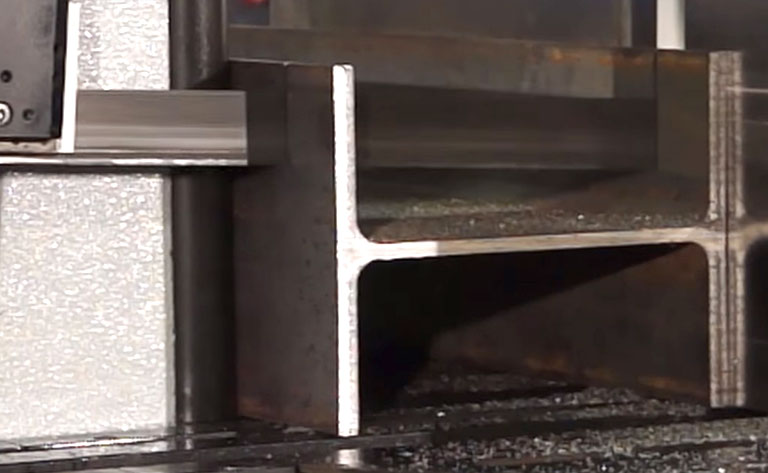 Ocean is proud to announce the release of their latest band saw for cutting structural steel sections. The new Ocean Terminator DCM 1825 is a dual column double mitering band saw designed for the toughest sawing applications. It is the only saw of its kind that miters to 60 degrees in both directions.
The saw features a 10HP motor, 1-1/2″ blade, and specially designed lifting rollers for assisting  the material move over the saw base, and for un-pinching blades when the steel moves under stress release.
Watch the DCM1825 video below – be sure to watch full screen in HiDef and subscribe to our channel to get all our latest machinery updates.