New Year, New Look
We are pleased to unveil our new website www.oceanmachinery.com, your one-stop shop for all types of steel fabricating machinery from mag drills to hydraulic hole punches to press brakes and band saw blades! Our new site is very easy to navigate, and with our live chat feature, our customers are always sure to find what they are looking for on the spot!
In addition to our new website, we have also created a site dedicated to our own line of fabricating solutions – the Ocean Machinery Product Line, which includes the world famous Ocean Avenger CNC Beam Drill Line and the very popular Ocean Liberator CNC Beam Coping Machine. You can check out the site here: www.oceanmachinery.com/solutions.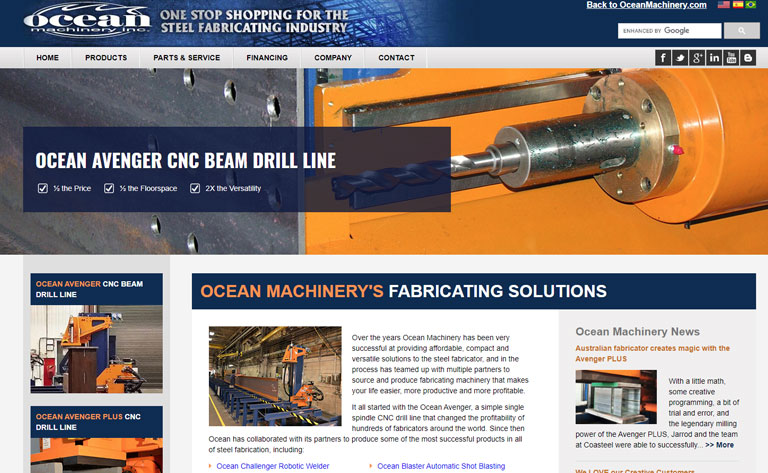 Please take the time to check out Ocean Machinery's new websites and call our friendly sales team at 1 (800) 286-3624 to place an order or find out more information on a specific product.
Remember to subscribe to our YouTube channel to view Ocean Machinery videos and Like our Facebook page to keep up-to-date with what's going on at Ocean!