Ocean Machinery in Mexico City at FABTECH Mexico 2016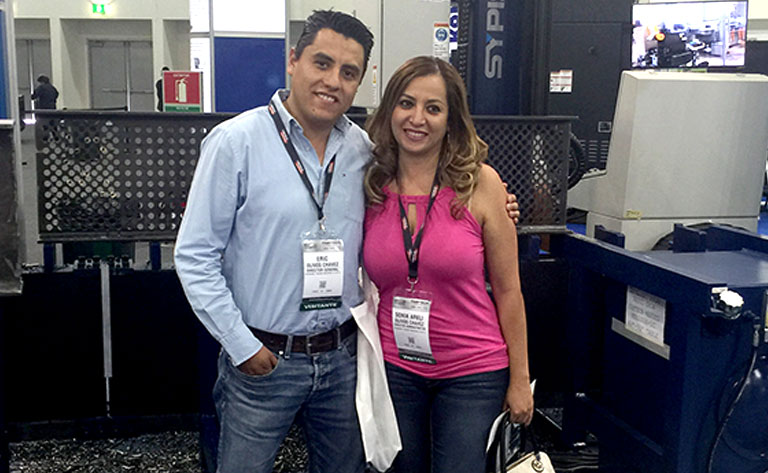 Last week (May 4th-6th) Ocean Machinery headed south of the border to FABTECH Mexico, held at Centro Banamex in Mexico City. Central American Sales Rep, Luis Pena and Ocean President, Hunter Fry teamed up with our dealer ACAT Mexicana to display and demonstrate the speed, precision and versatility of the Ocean Avenger CNC Beam Drill Line. The space limitations within the ACAT booth really showcased the fact that even the smallest shop can accommodate an Ocean Avenger Drill Line without any problems.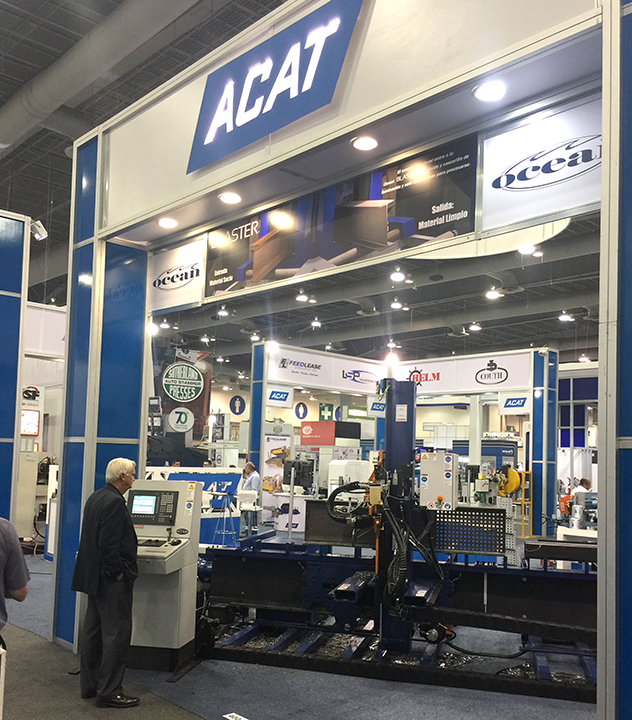 Hunter Fry demonstrates the precision of the Ocean Avenger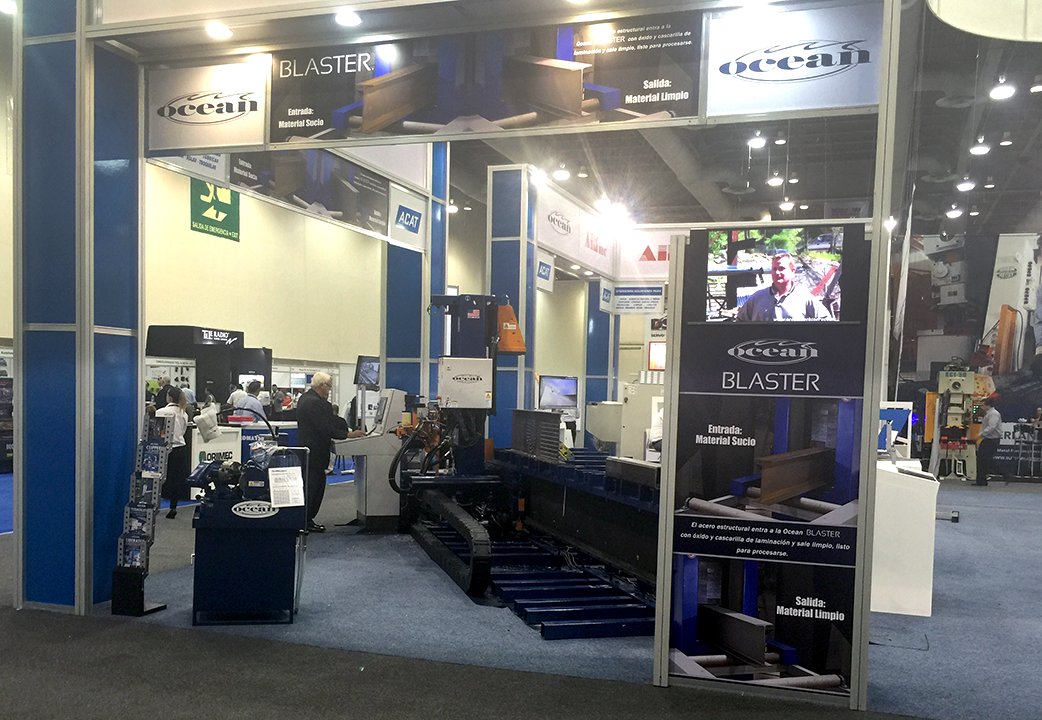 Limited space is not an issue with the Ocean Avenger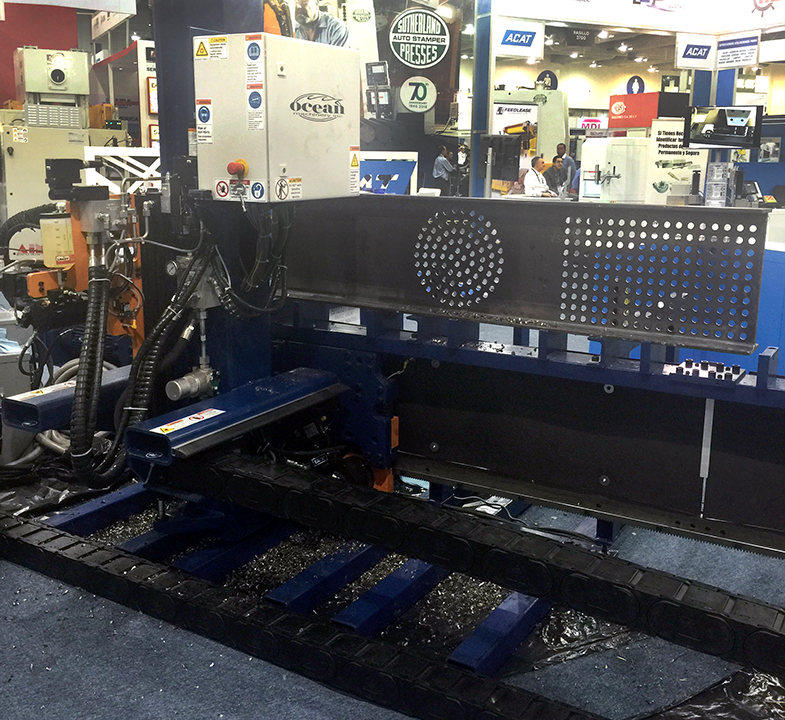 The Ocean Avenger CNC Drill Line is precise and versatile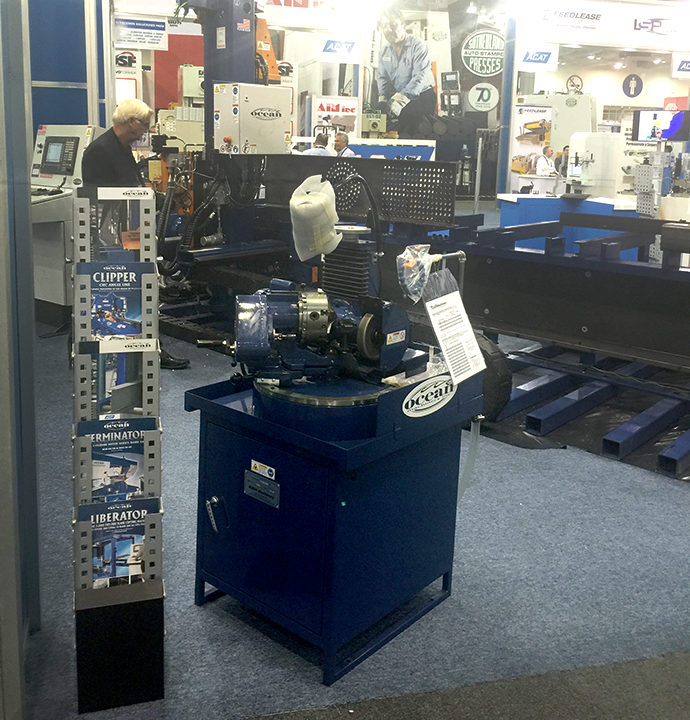 Also featured was the Ocean Rejuvenator Drill Sharpener
Eric Olivos Chavez, Director General at Sypisa was so impressed with the Ocean Avenger he wasted no time purchasing and placing his logo on it right at the show. Congratulations Eric, and welcome to the family!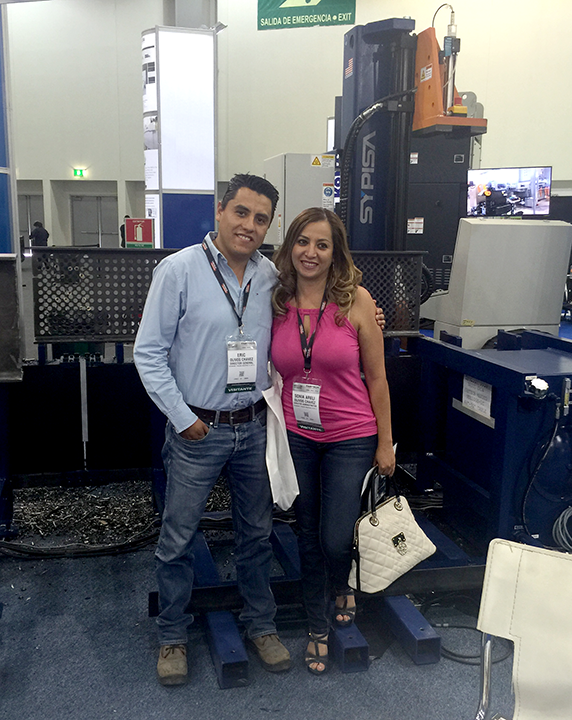 Proud new Ocean Avenger owner, Eric Olivos Chavez, Director General – Sypisa