Ocean Blaster: Love at First Sight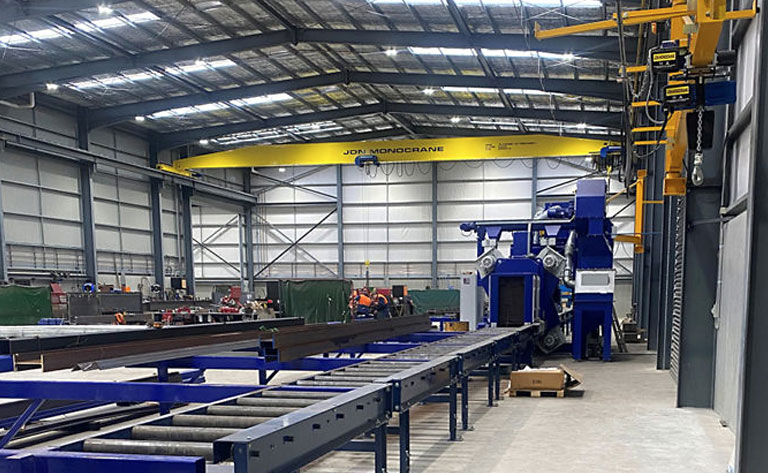 Baxter Engineering in Canberra, Australia has most of their fabricating bases covered with two separate divisions; a Structural Fab shop for all things structural and a Mechanical Fab shop that makes truck bodies, excavator buckets, and does mechanical repairs and more.
Second generation owners, Matt and Nathan Hart, saw the Ocean Blaster for the first time at the Fabtech Show in Chicago a few years ago and fell in love. They knew that once they had finished building their new facility, an Ocean Blaster would immediately find a home in their shop.
Fast forward to present day: Matt and Nathan have completed construction on their new facility, the Ocean Blaster has been installed, and it is already exceeding their expectations.
As you can see from the images, their shop is super clean, and Matt attributes a lot of that to the Ocean Blaster cleaning the steel before any of his guys even touch it.
The team at Baxter fabricated their own cross-feed supports on both the in and out-feed sides of the Blaster. These supports create a good buffer zone on either end to reduce crane time. They also installed a jib crane on either end so they don't tie up the overhead.
We love our ingenious and creative customers, and we learn from them every day!