Ocean Liberator CNC Beam Coping Machine Install – March 2014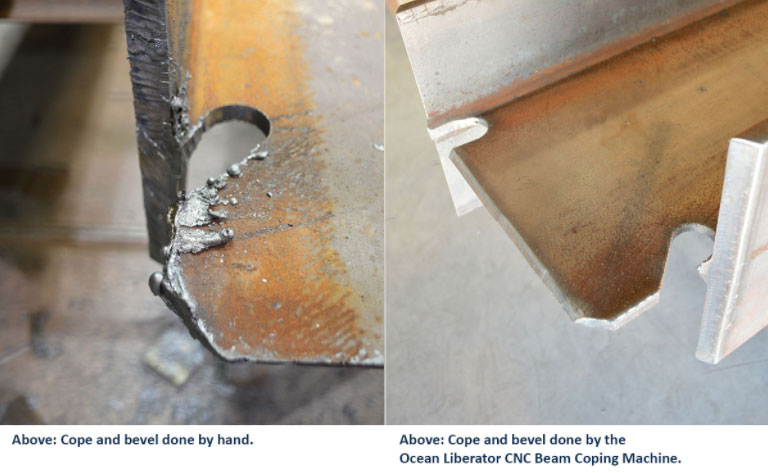 Ocean Machinery had the privilege of visiting one of our Avenger clients, CS Aguirre & Sons while a brand new Ocean Liberator CNC Beam Coping Machine was being installed a few weeks ago at their Odessa, TX fabricating shop. They needed a machine quickly that could speed up their ability to cope and bevel beams for a large skid manufacturing project, and, as valued customers, we delivered the Ocean Liberator as fast as we could! I was able to witness the speed and accuracy of the Liberator first hand. It was amazing to see what they were doing manually and then how much more quickly, precisely and neatly the Liberator could do the same copes, ratholes, bevels, etc. — saving them time and money!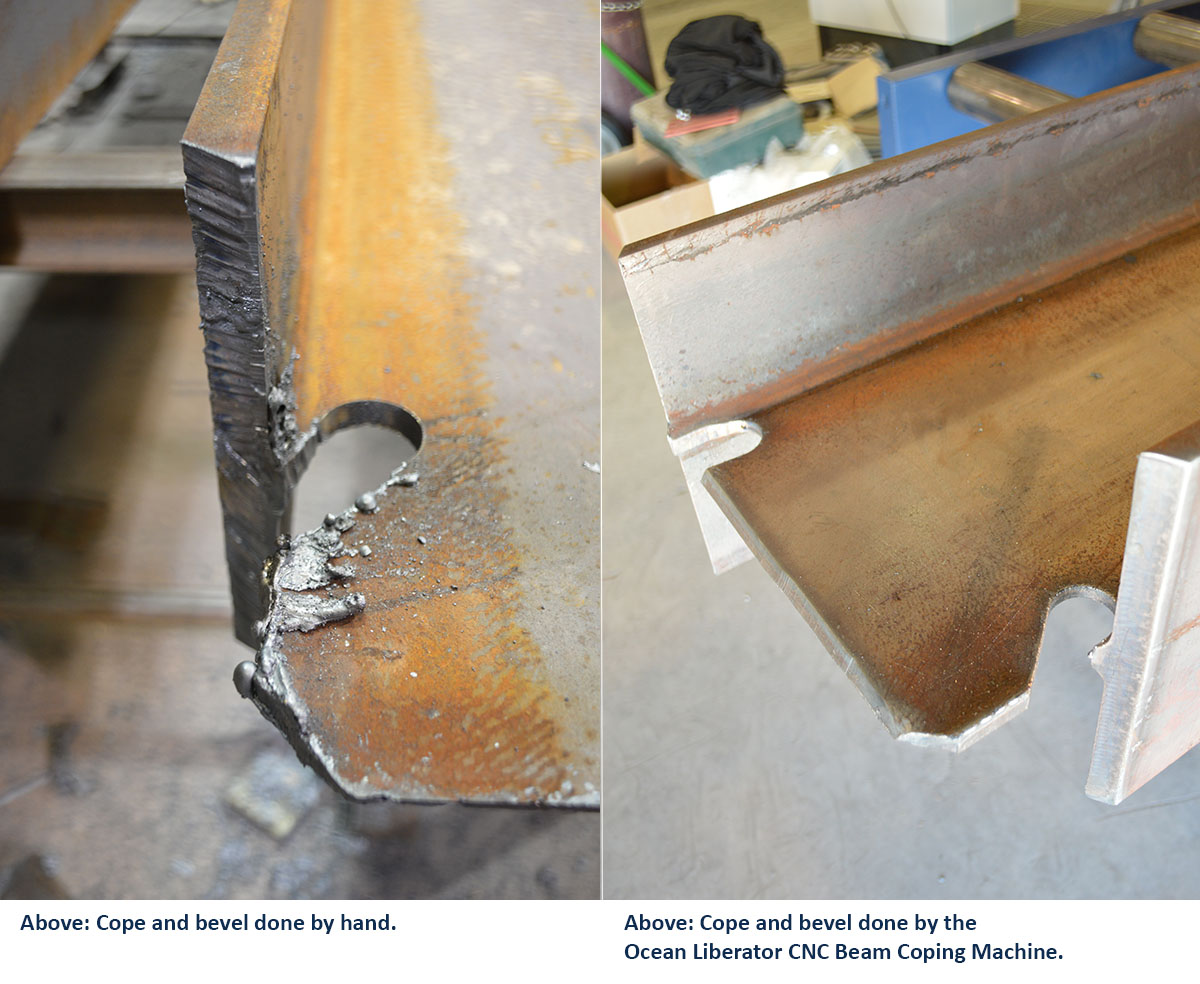 CS Aguirre & Sons was formed in the late 1970s by Carlos Aguirre because he wanted to start a business to pass on to his sons, who were also avid welders. It is still family-owned and operated, with as far as the fourth generation of Aguirres coming in to the shop each week to keep the art of welding an active tradition in the family. They doubled the size of their shop just a few years ago when they purchased our CNC Beam Drill Line, the Ocean Avenger. Co-owner Conrad Aguirre told us "since we expanded the shop and got the Avenger we haven't had a slow period." With the rapidly growing oil and natural gas industry in southwestern Texas, they are expecting the Liberator to also become an invaluable asset for the shop, as they plan to get a lot more work by advertising their ability to quickly get jobs done with the Liberator CNC Beam Coper!
To find out more about the Ocean Liberator CNC Beam Coping Machine, call Ocean Machinery at 1-800-286-3624.