Ocean Liberator speeds up production at Union Steel in South Africa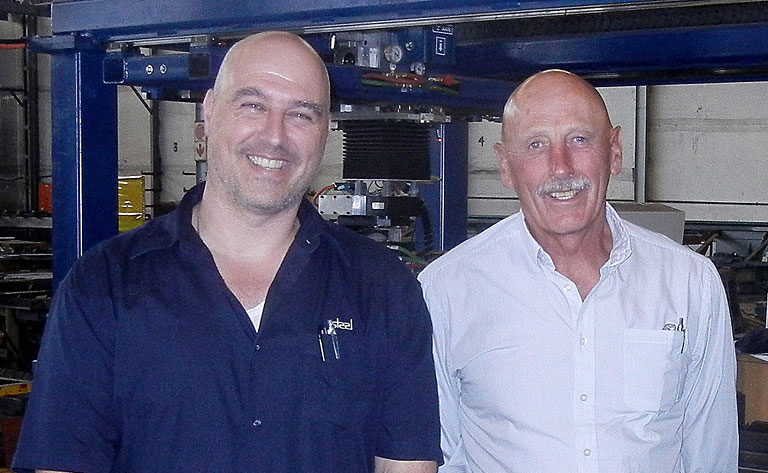 Coping of steel beams is time consuming and is fraught with potential problems. Michael Papanicolaou of Union Steel in Cape Town, has been a long time believer in embracing CNC machinery wherever possible, and has built his operation into one of the most successful steel fabricating enterprises in the Western Cape. The latest addition to his factory floor is the Ocean Liberator CNC Beam Coping machine, which has been operating continuously since its installation.
His operators Elron Groenmeyer and Mluleki Gelem adapted to the machine quickly and are performing some of the cleanest copes that we have ever seen done by this machine. The cleanliness of the cuts significantly reduces additional non-value added tasks such as grinding of copes and other unnecessary clean up.