Ocean Machinery's Mazda MX-5 sets two records at NOLA Motorsports Park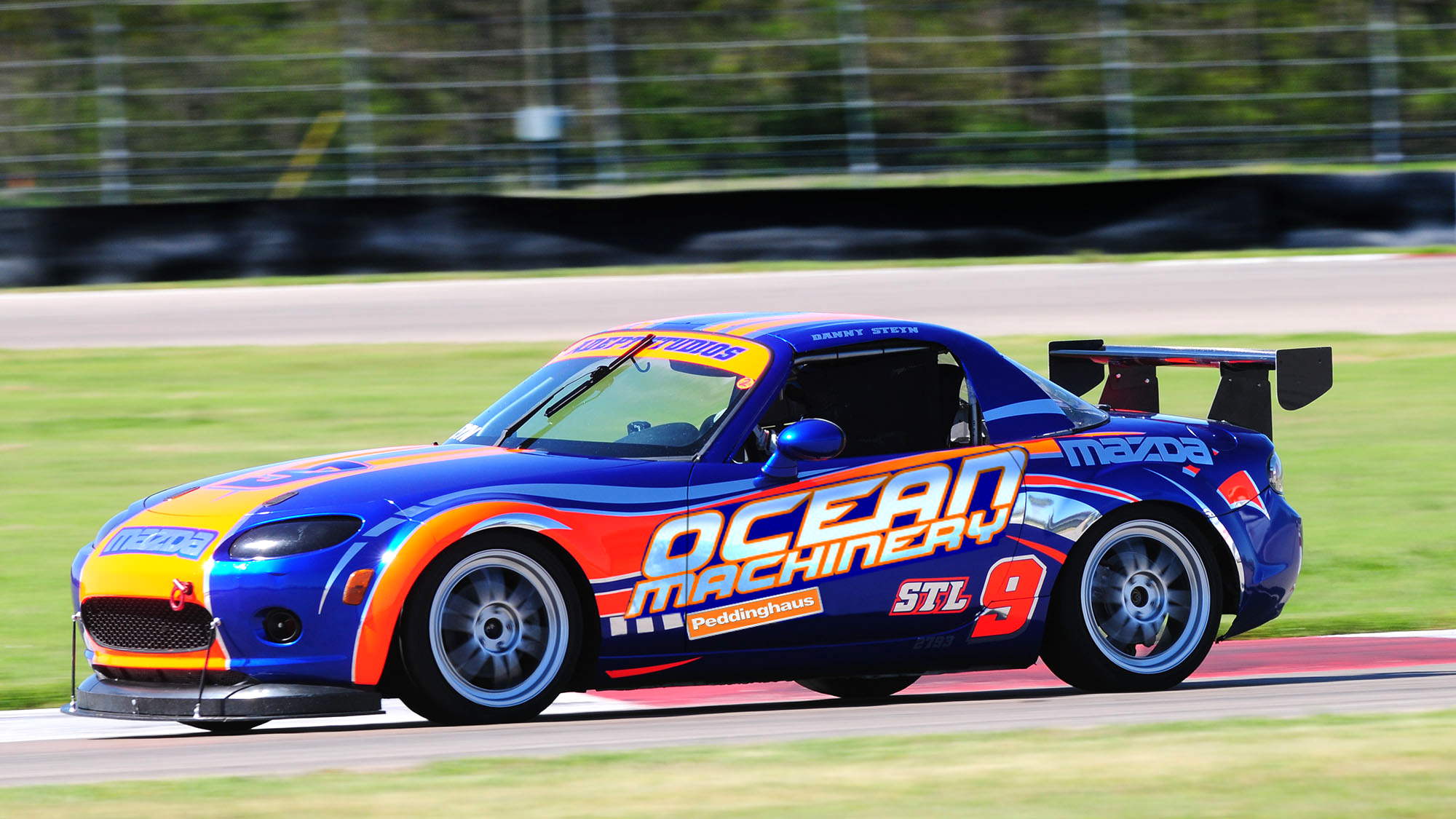 Danny Steyn wheels his Ocean Machinery Mazda MX-5 to two new lap records at NOLA Motorsports Park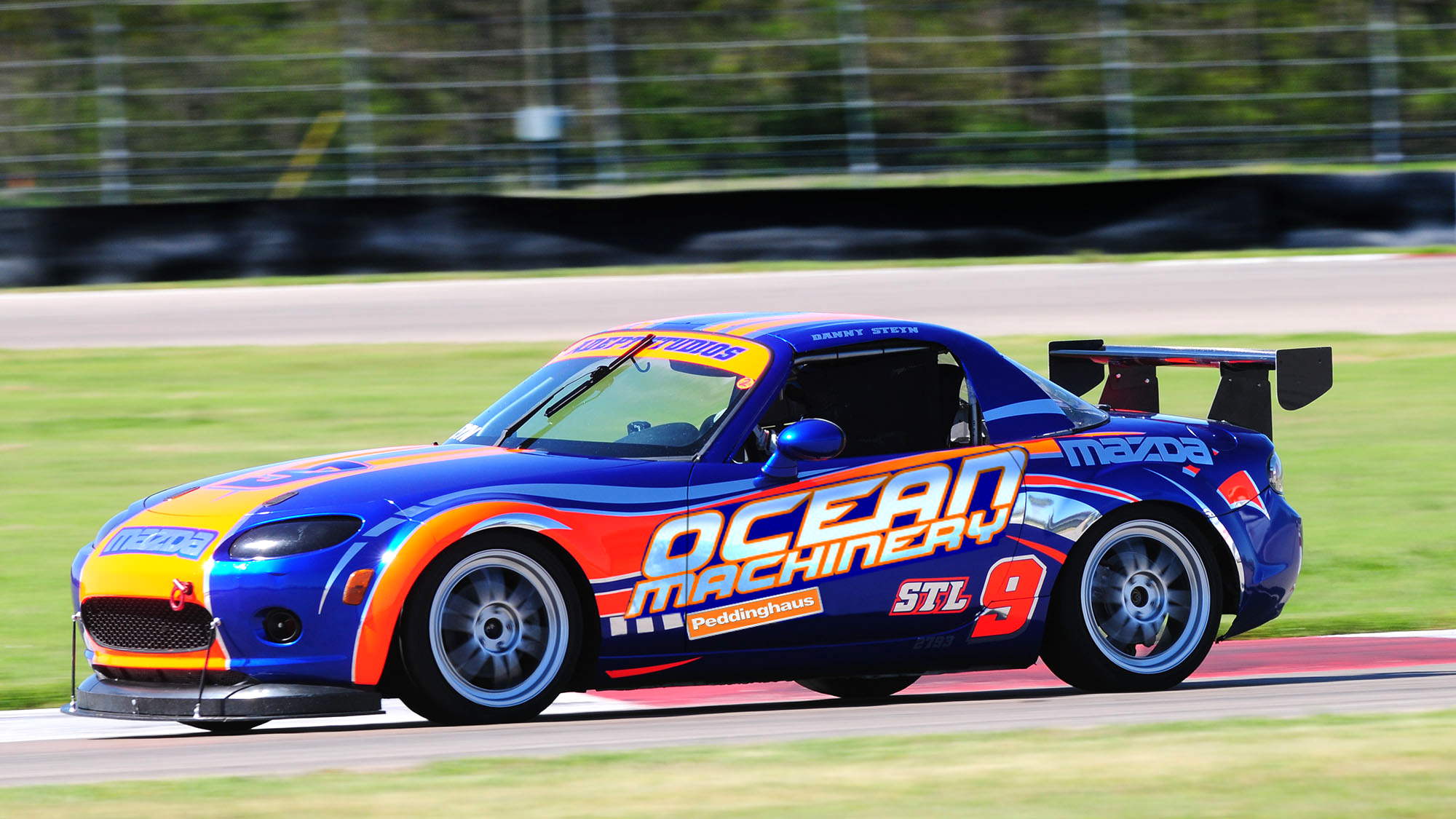 Ocean Machinery's sponsored Mazda MX-5 STL (Super Touring Lite) car
The third round of the SCCA Hoosier Super Tour took place at the NOLA Motorsports Park outside New Orleans Louisiana this past week.
Ocean Machinery Vice President, Danny Steyn was there to compete in both the Spec Miata and Super Touring Lite classes, and racked up some pretty stellar performances. Steyn campaigns his 2-liter Ocean Machinery Mazda MX-5 in the STL class and in the qualifying sessions put his car on pole for both races by more than 2 seconds, out qualifying much faster V8 Corvettes and BMW's.
In STL Race 1, Steyn pulled away from the field, in the process decimating the previous lap record by over a second. However he was denied the win when his water temperatures spiked and he pulled into pits to save the engine.
Overnight, his crew worked on sorting out the cooling issues and he went out for Race 2 in the hope of securing the win. This time Steyn went even quicker, breaking his lap record set the previous day, and continued to win the STL class.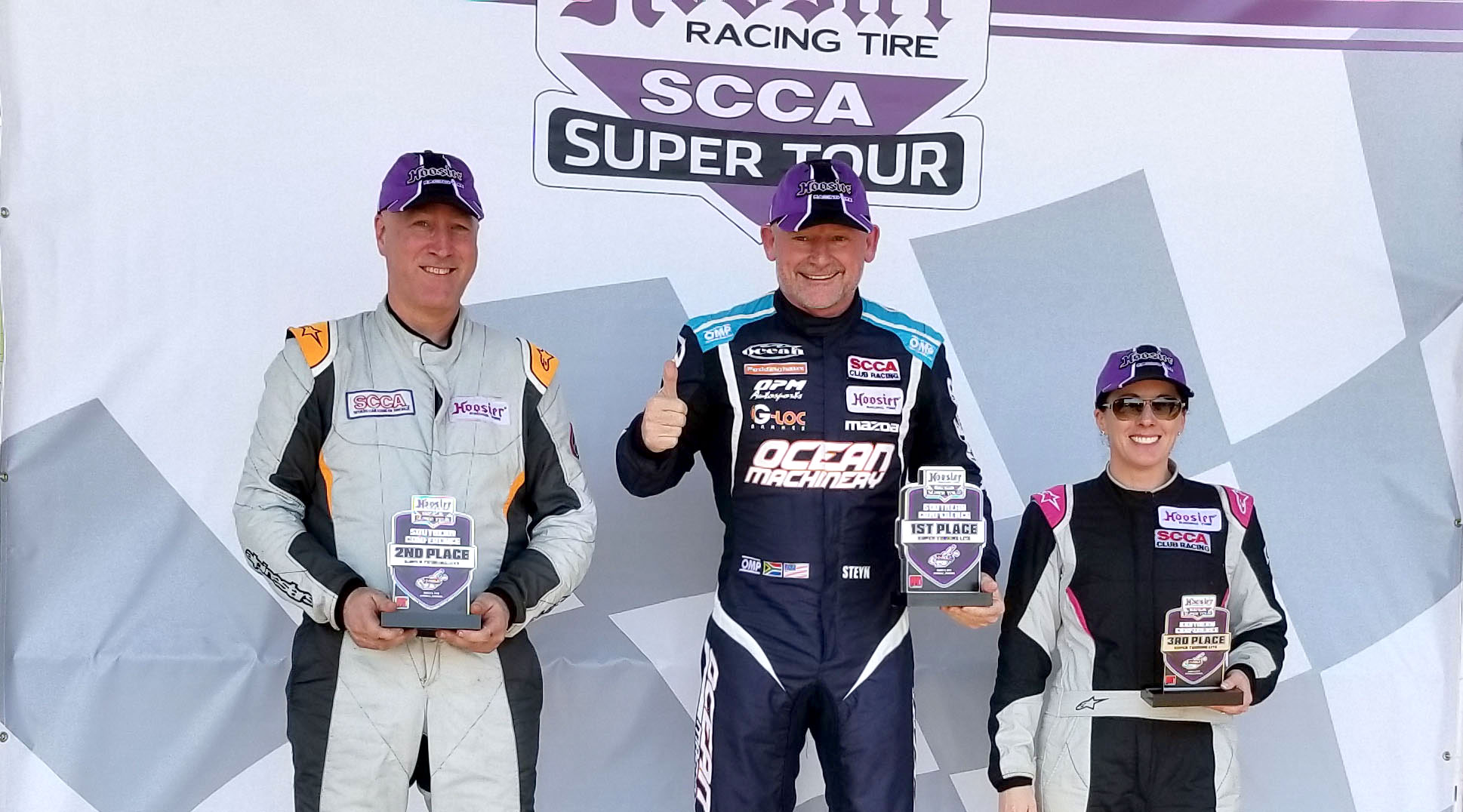 Ocean Machinery gets top spot on the STL class podium (l-r: Mike Taylor, Danny Steyn, Amy Mills)
In the Spec Miata class, in which Steyn campaigns a 2003 Mazda Miata, he qualified on pole for Race 1 and outside pole for Race 2. In Saturday's Race 1, Steyn drove away from the field to win his first Hoosier Super Tour Spec Miata race of the season, but in the SM Race 2, he missed a shift at the start and fell back to 27th place. However he was able to drive back through the field to finish in 7th place, and secure valuable championship points.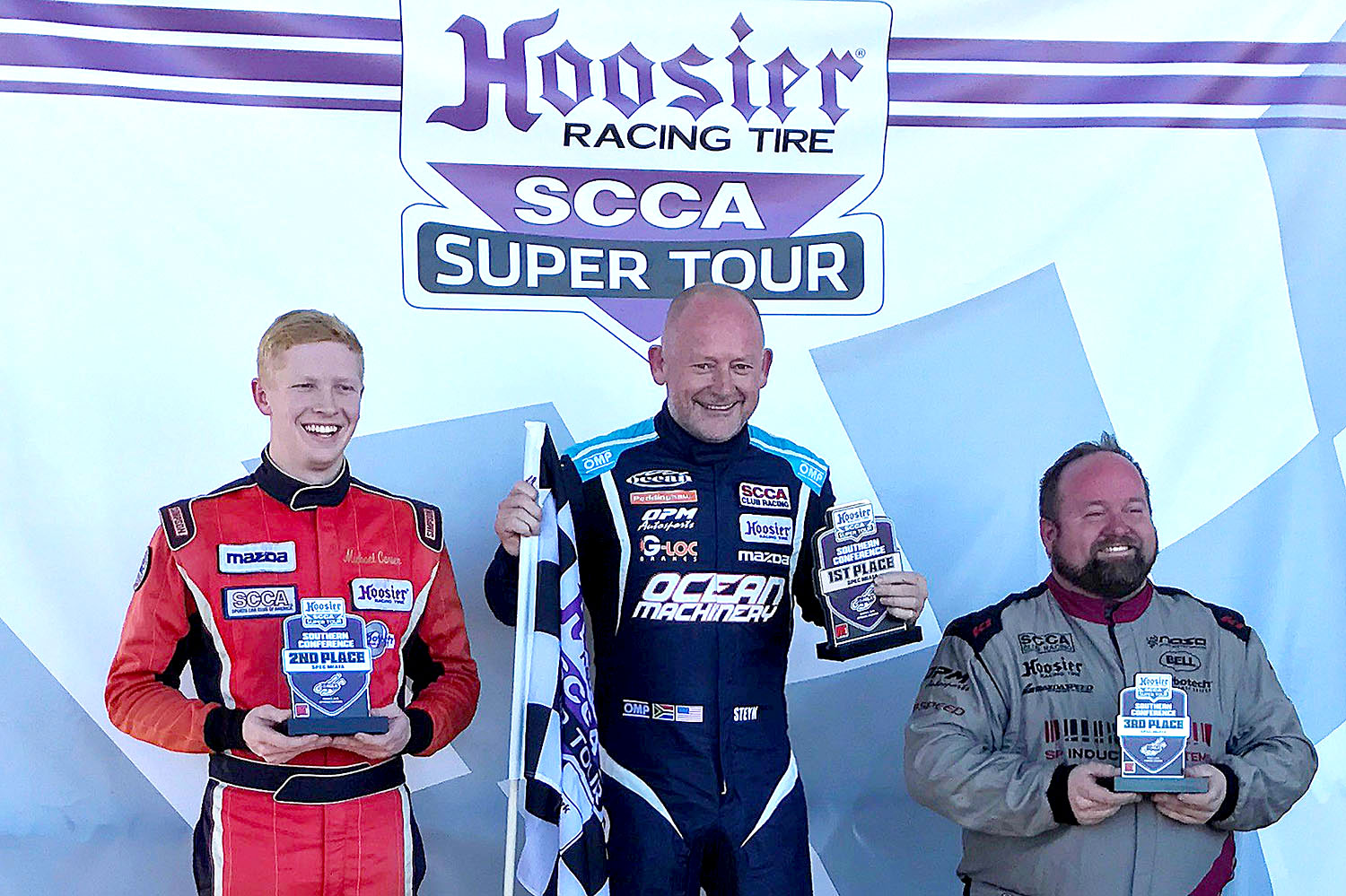 Top spot on the Spec Miata podium (l-r: Michael Carter, Danny Steyn, Blake Clements)
Overall a very successful weekend for Steyn with 3 poles, 2 wins, and two track records.
The Ocean Machinery Mazda MX-5 will be competing at the following events
Road Atlanta March 17, 18
Virginia International Raceway April 14,15
Charlotte Motor Speedway June 9,10
Road America June Sprints June 16,17
Watkins Glen June 23,24
Daytona August 4,5
The general public is always encouraged to attend, and we would love to see you at a track real soon. Don't hesitate to contact us if you need more information.