SPOTLIGHT: K&K Fabrication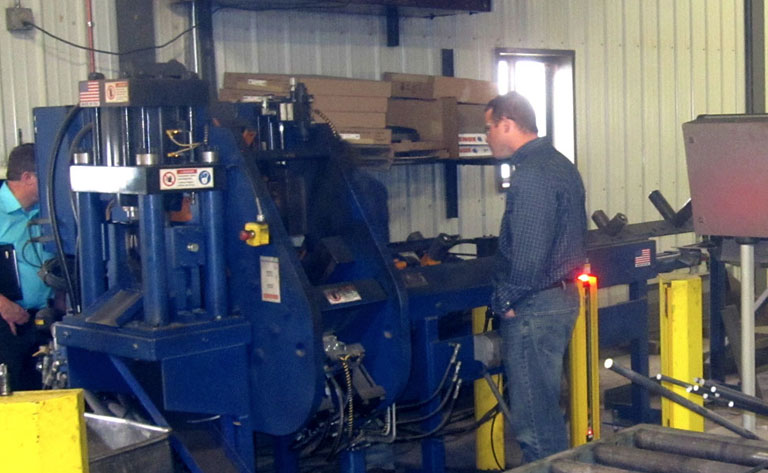 In mid- May, Kurt Smeby, President of K&K Fabrication in Austin Minnesota, graciously agreed to demonstrate his Ocean Clipper Angle Line to a non-competitive fabricator in the state.
K&K Fabrication installed their Avenger Drill in 2008, with the Clipper Angle Line following in 2013. The Clipper is located behind the Avenger and the same Operator runs both machines. He states the Clipper Angle Line replaced two men.
Aside from their machine shop work, K&K fabricates both structural and miscellaneous steel and also custom design/build equipment. Kurt mentioned that they recently fabricated a very large commercial project and his 10 shop-floor personnel, plus an additional Quality Control man, consistently shipped 23-25 tons per day for 27 consecutive weeks. This would have been impossible without CNC automation and a seasoned workforce.