Red Steel takes First Impressions to the NEXT LEVEL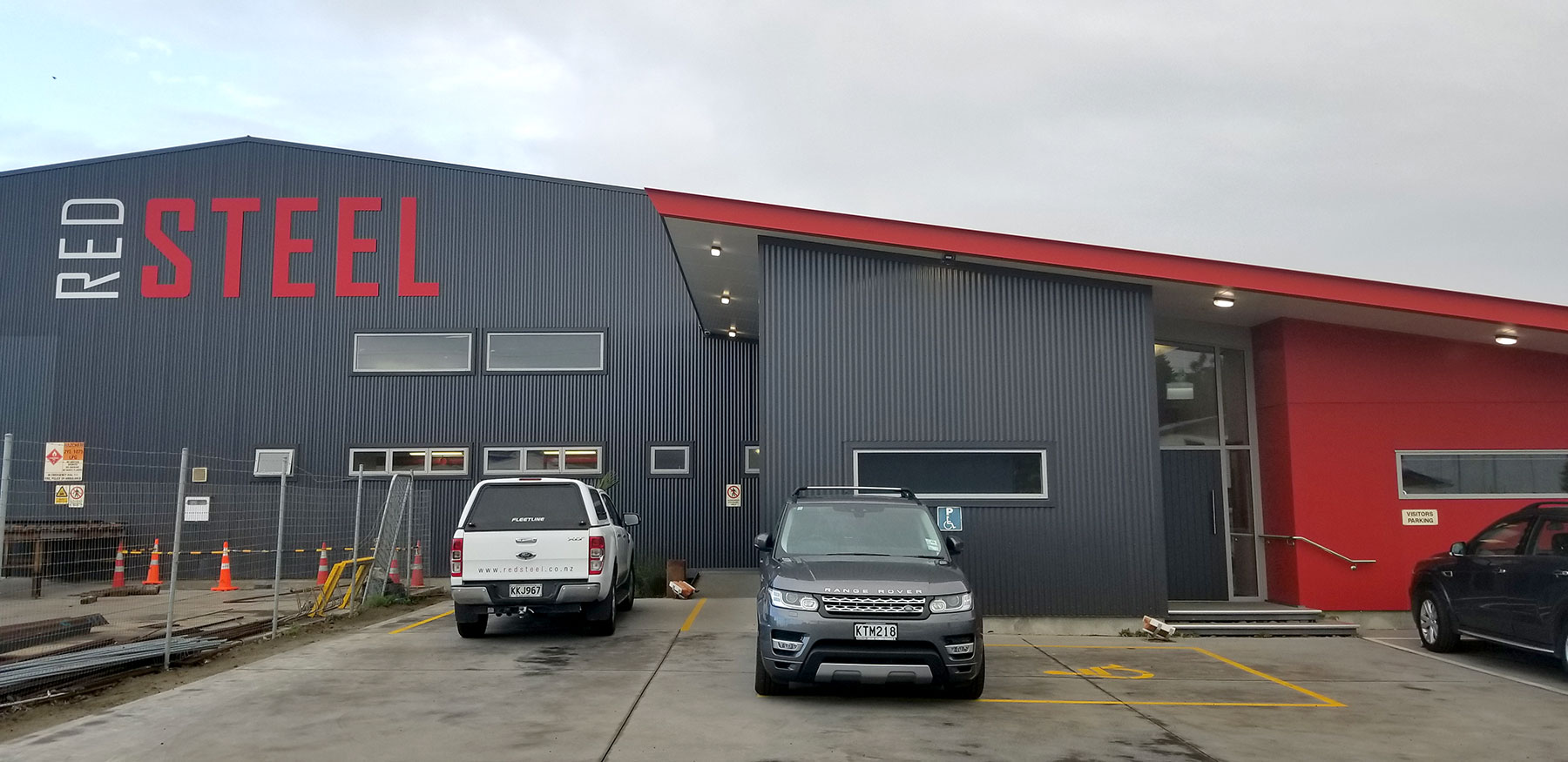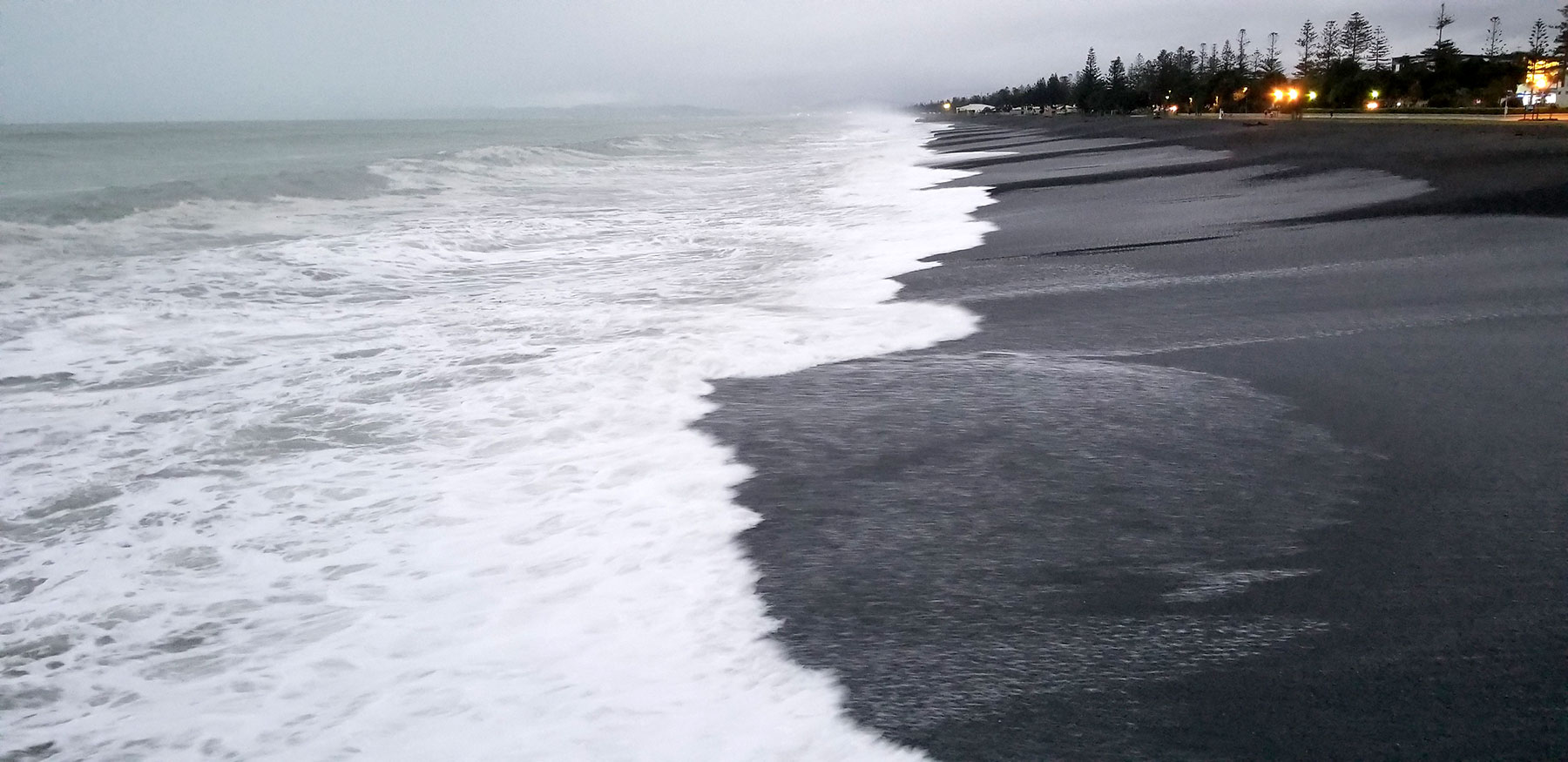 The black beaches of Napier, New Zealand
The best thing about travel is that you get out of your comfort zone and you get to see how other people live and operate, and if you have your eyes and ears open, you learn a lot from those new experiences and observations.
About two years ago, Bob Hawley of Red Steel in Napier, New Zealand had started building his new fabricating facility, and purchased an Avenger PLUS from Ocean to position his shop ahead of his competition. This past trip I had the privilege of seeing Bob in his new state-of-the-art facility, and I got to see how he is positioning his business for future growth.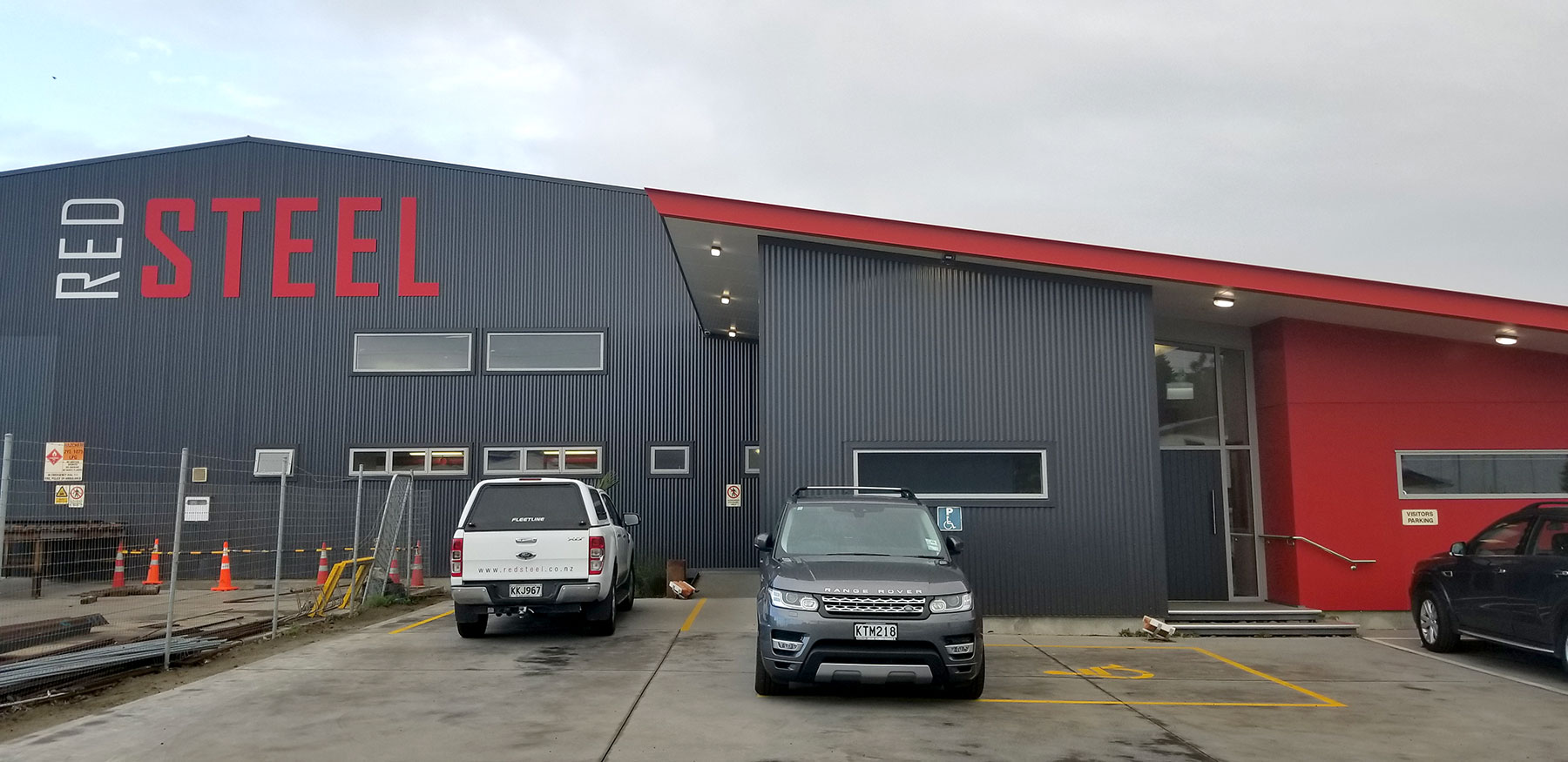 Red Steel – Napier, New Zealand
From the minute you arrive at the shop you can tell that Bob has tremendous pride in appearance, and the striking charcoal and red color scheme that greets you on the outside of the building, is carried through the entire facility. First impressions are important in business and Red Steel offers one of the most compelling first impressions you will ever see, and not just in the steel fabrication arena.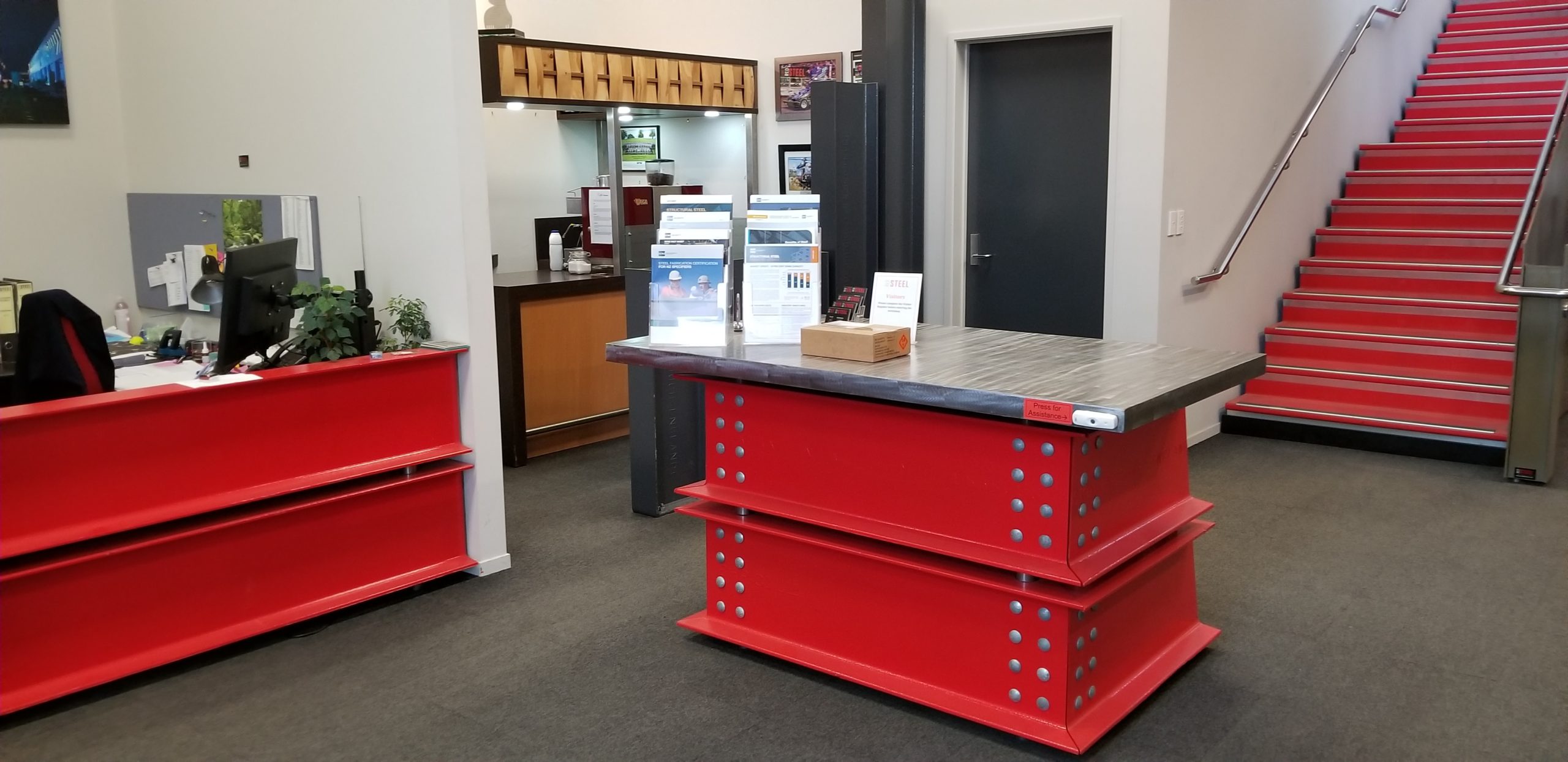 Red Steel's front lobby
But it's not just about appearances. Bob fully understands that the strength of his company is dependent on attracting and retaining the best employees and the effort and expense that he has put into the facility to cater to his employees is immediately apparent. A large, fully-appointed break room leads outside to an attractive covered barbecue area, protected from the cold winds that are common in New Zealand. And most importantly for a coffee connoisseur like myself, visitors are offered a range of gourmet espresso options and Bob has turned out to be quite the Barista!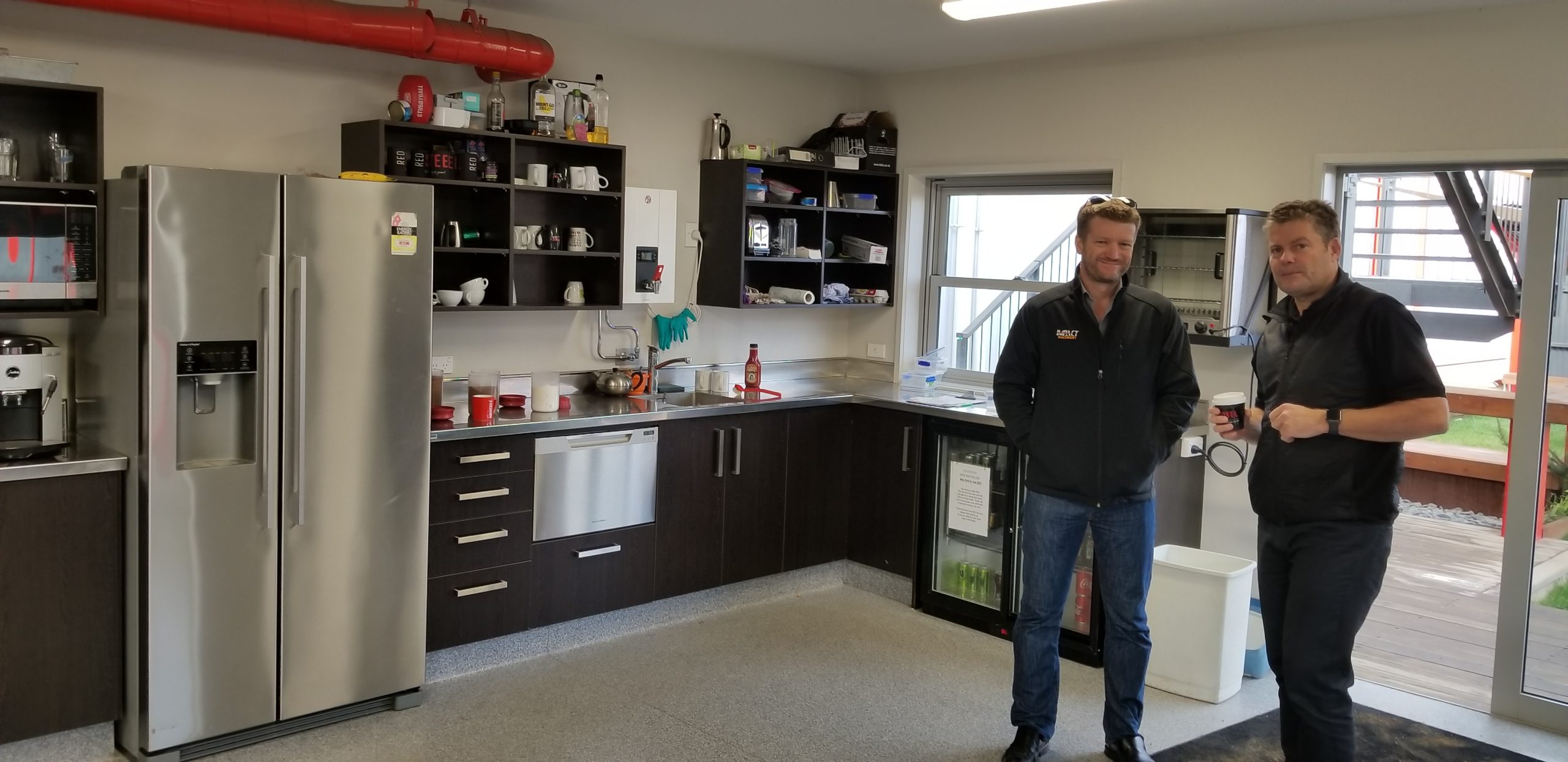 Impact Machinery's Robby Clark with Bob in the large break room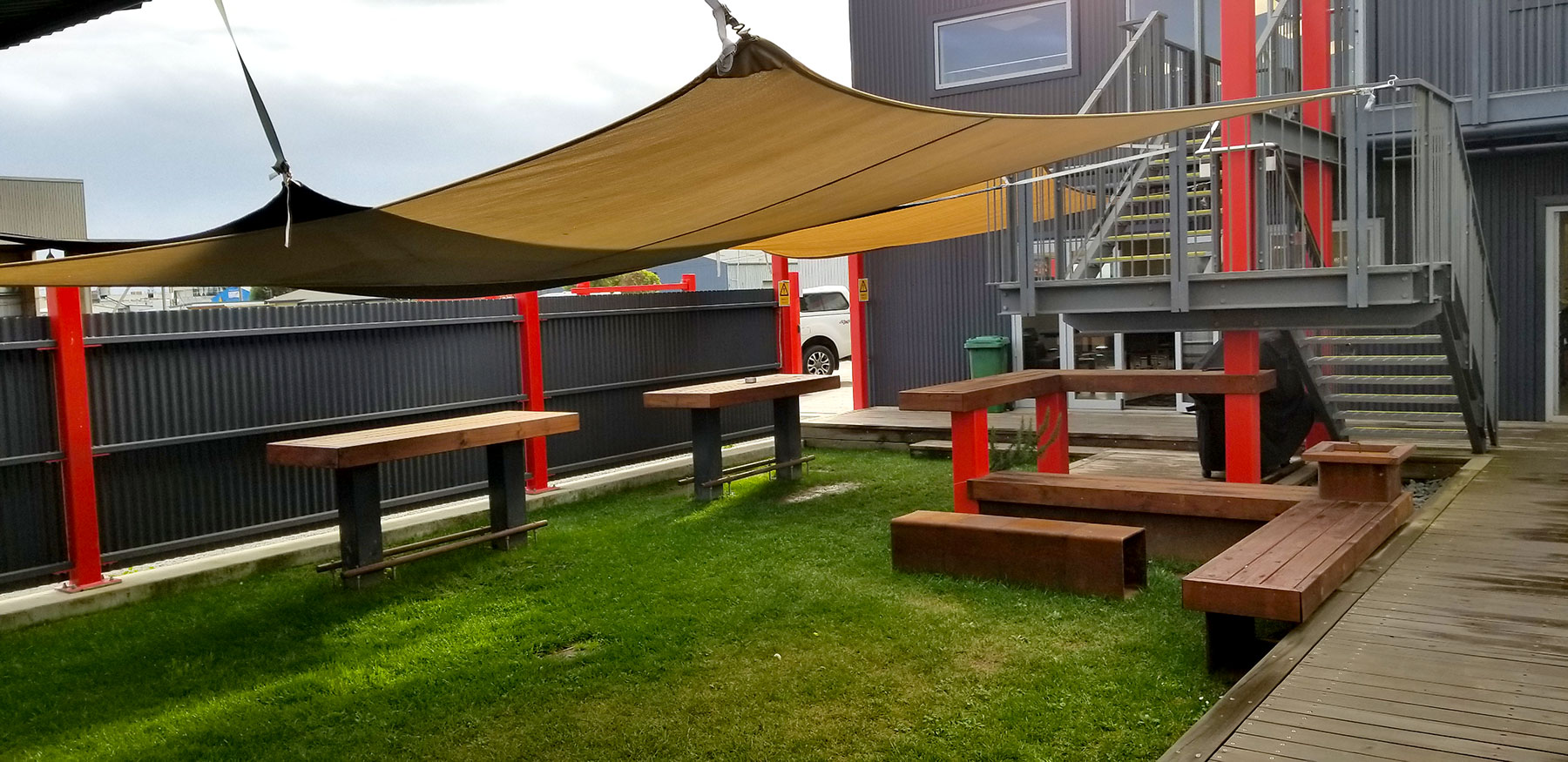 Covered outdoor employee break area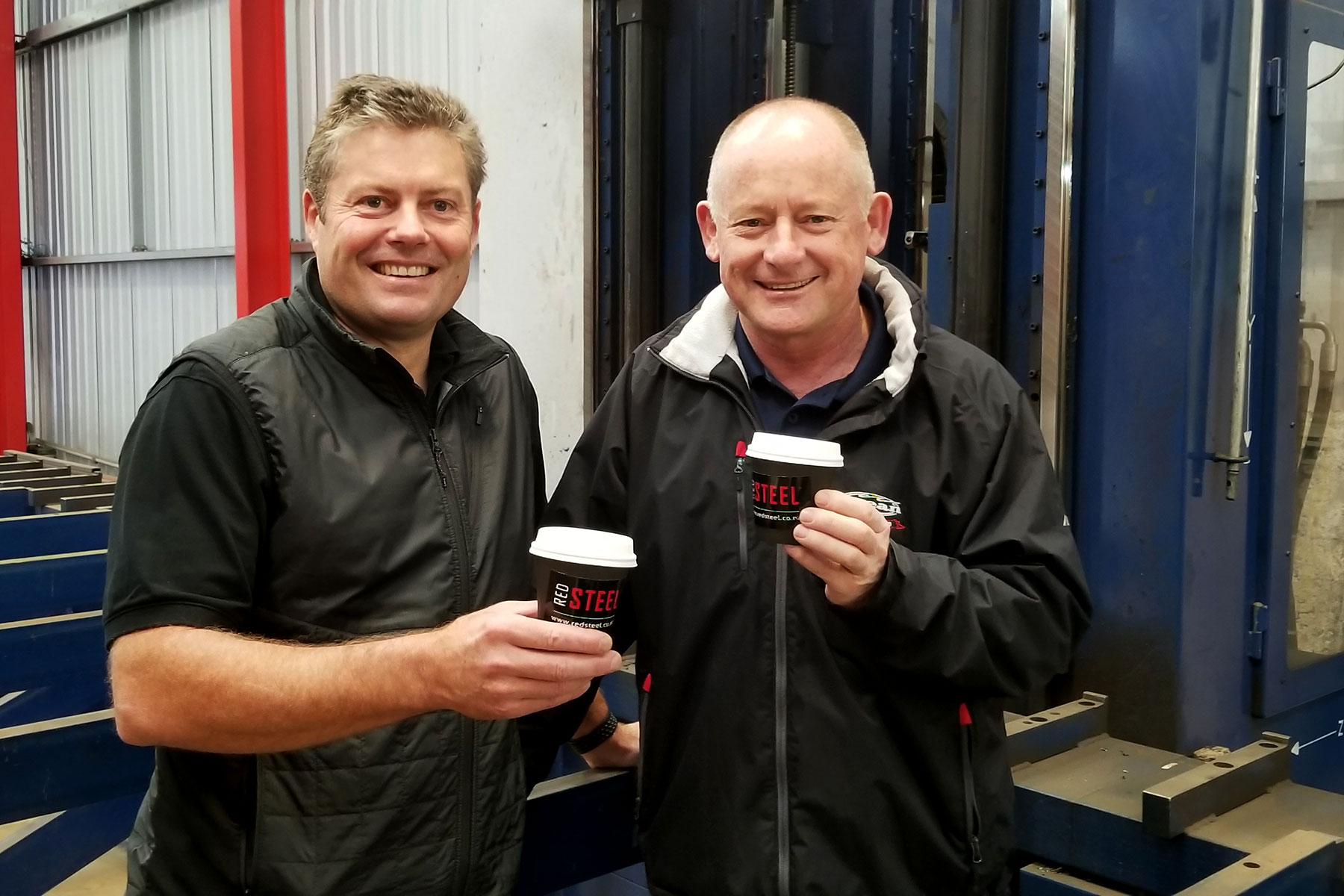 Bob and Ocean VP Danny Steyn enjoying some espresso at the Avenger PLUS
This level of detail is carried through to the fabricating facility, where every single fabricator is in control of his own crane, ensuring that he is fully productive. Bob tracks real time productivity with a range of software programs and I really enjoyed seeing the man-hour/ton variations across the massive range of work that Red Steel undertakes.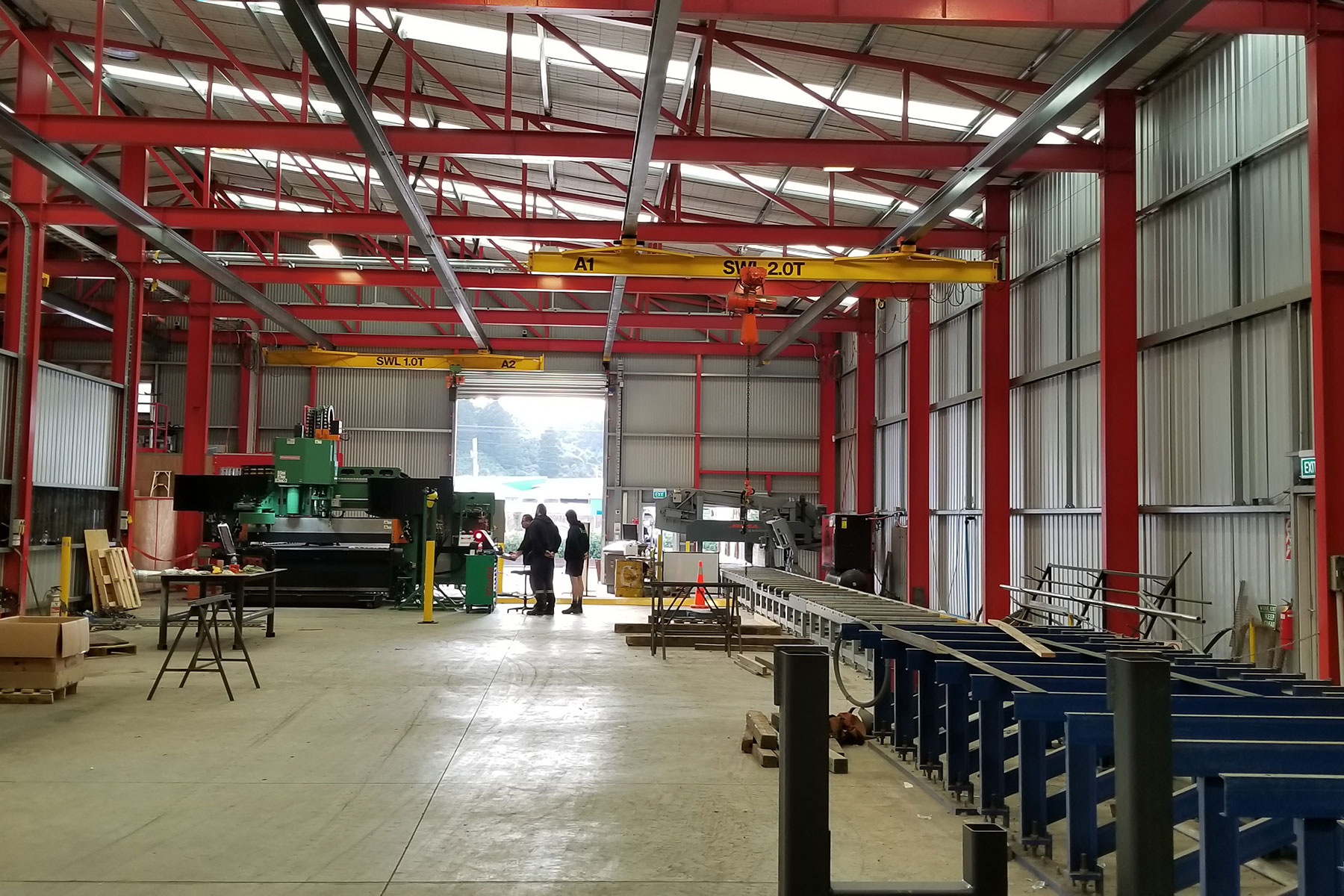 Every fabricator is in control of their own crane

Peddinghaus HSFDB being installed
And while I was there the Peddinghaus factory technician Rob Ganzer was installing Red Steel's new fully loaded HSFDB plate line. All in all, a very impressive facility and one that will set itself apart for years to come. Thanks for the tour Bob!