Reducing Coping Man-hours and Handling Times at BullDog Iron Works – Waxahachie, Texas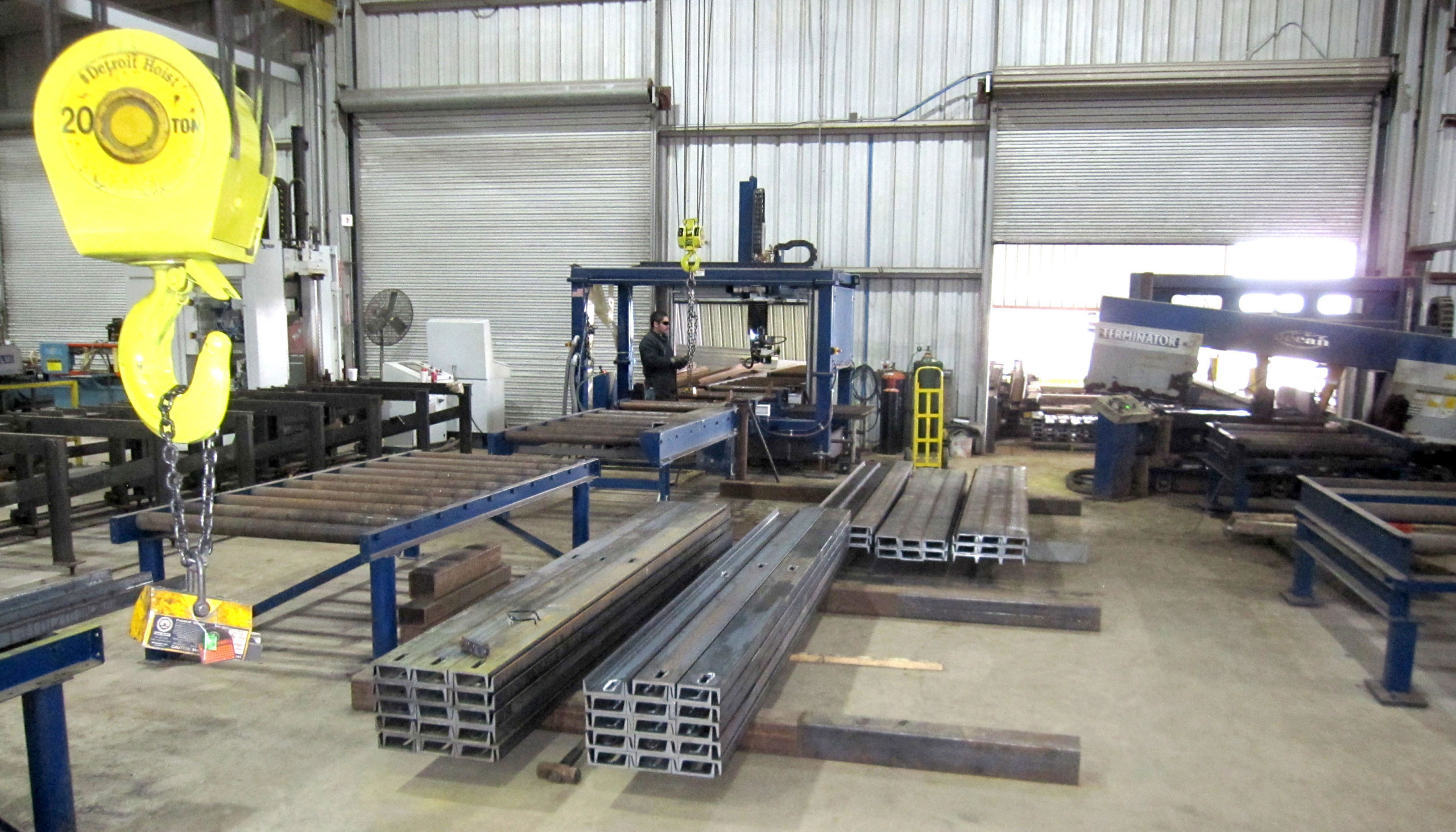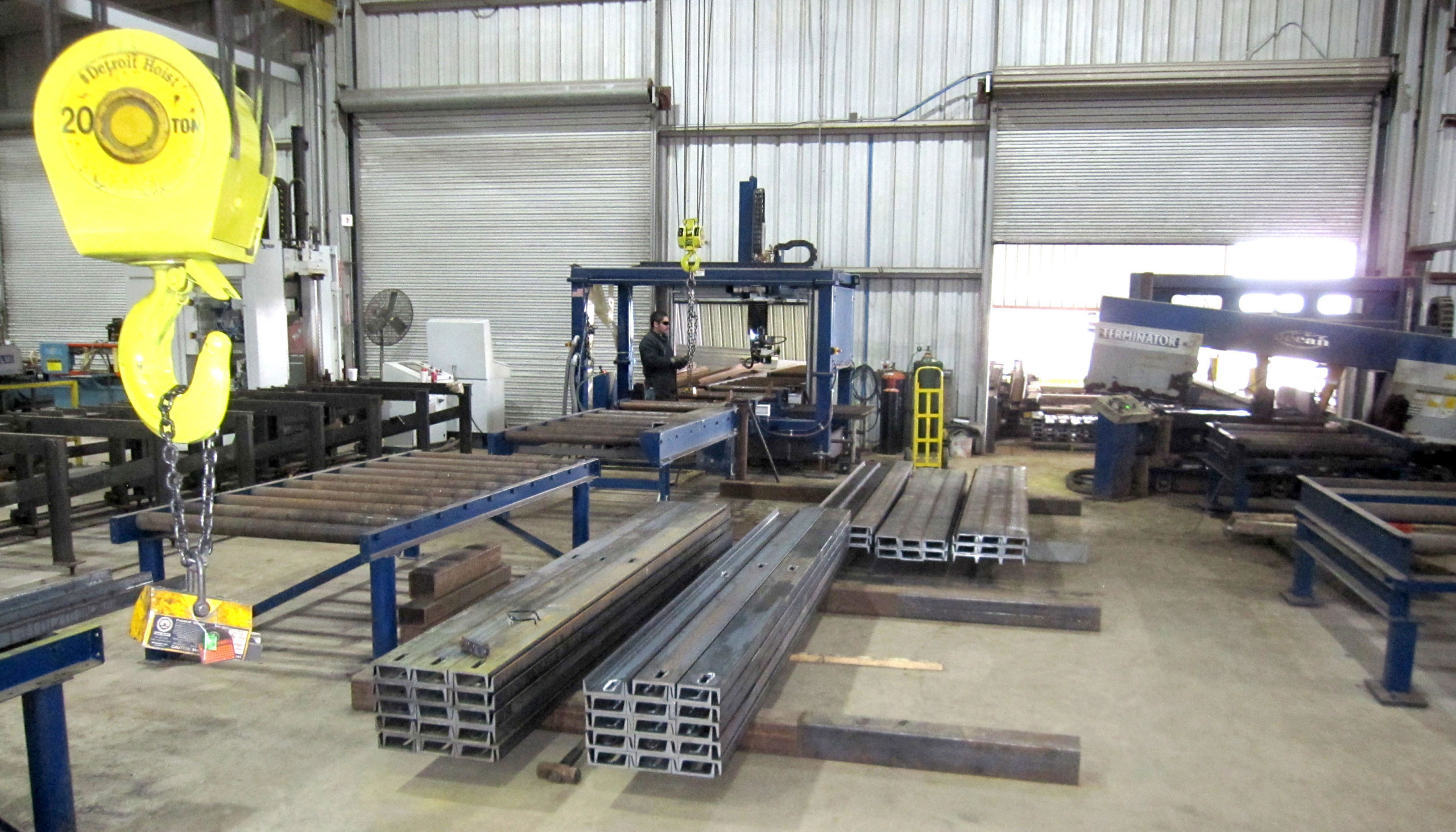 A recent visit to Bulldog Ironworks, just south of Dallas, reveals how they  leverage Ocean Products to reduce man-hours and improve material flow through their recently expanded facility.  They specialize in heavy structural steel fabrication for both commercial and industrial markets.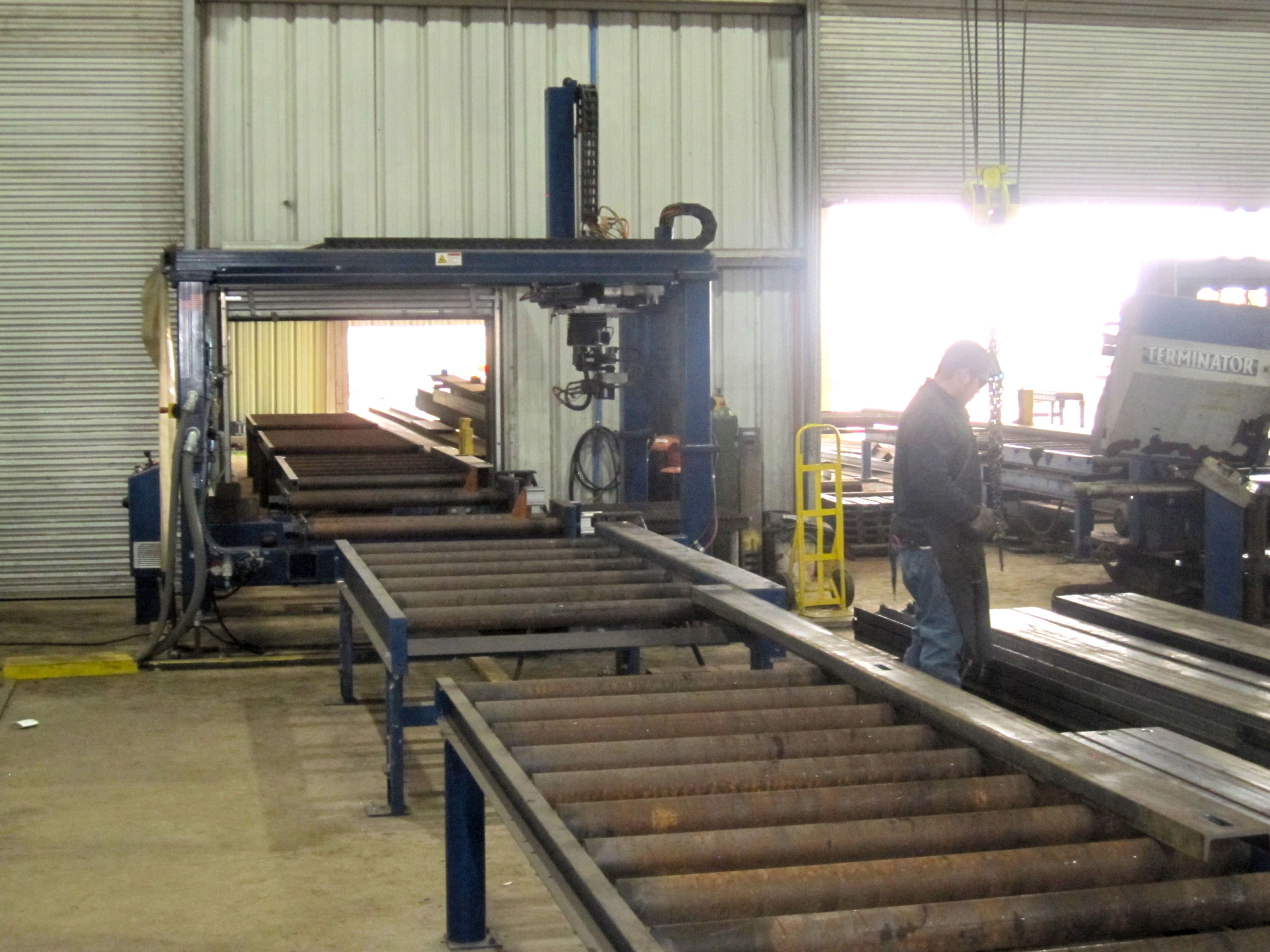 Material flows in one direction through the shop starting with the Ocean Terminator Saw and their recent addition of the Ocean Liberator Coping Line. Nick Copeland Sr.,  commented that "we recently completed the stair-stinger cut-outs for a 16 story building, consisting of 96 stringers, in two-days using the Liberator" The Liberator has greatly improved productivity as witnessed in the channel cut-outs being processed for a steel supply house.
Bulldog Iron Works also integrated three pairs of Ocean Flipper Profile Rotators into their fitter-welder lines. Material is rotated at each station, eliminating costly wait times for overhead cranes.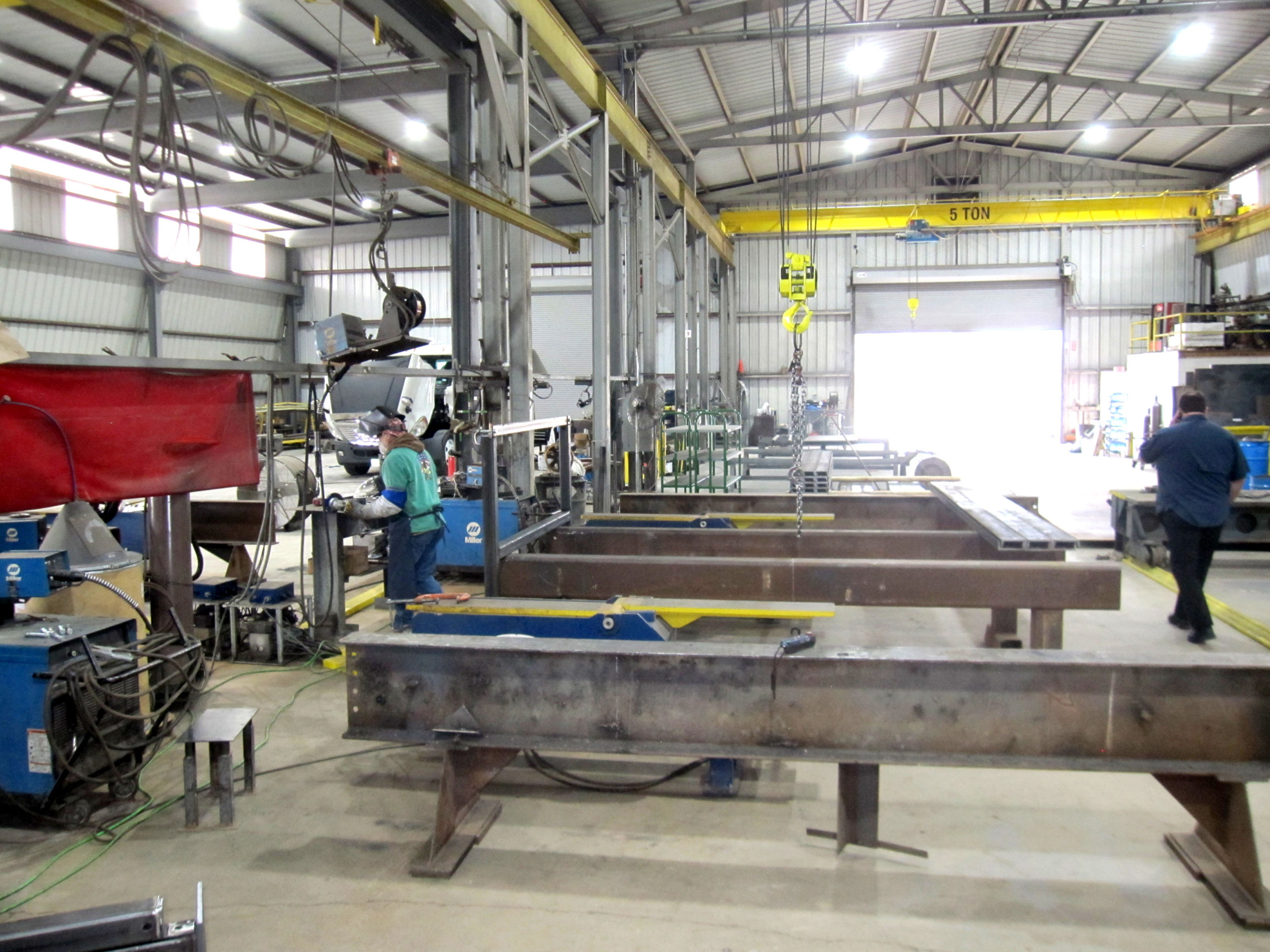 BullDog Iron Works has 3 pair of Ocean Flippers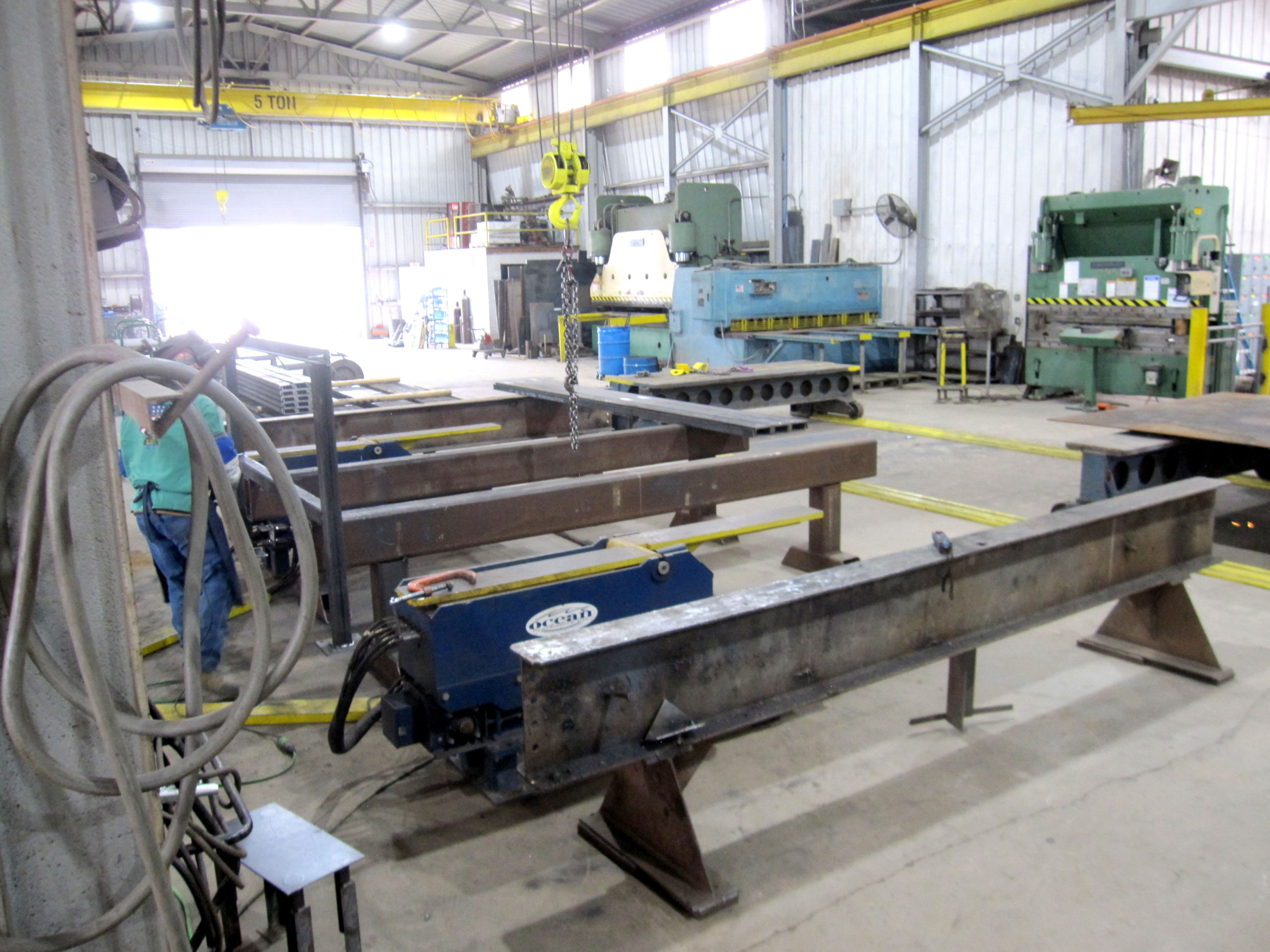 Operating since 1970, the Copeland family business is prospering due to their employee skill sets, commitment to quality workmanship and focus being a low cost producer using technology.