The Right Way to Fabricate Steel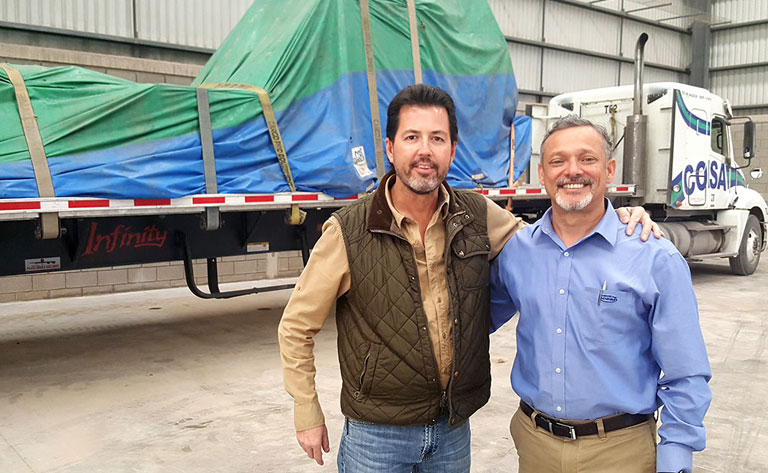 Ocean is fortunate to have a great new partner, Cayarga SA de CV Constructora, from Torreón, Coahuila, México.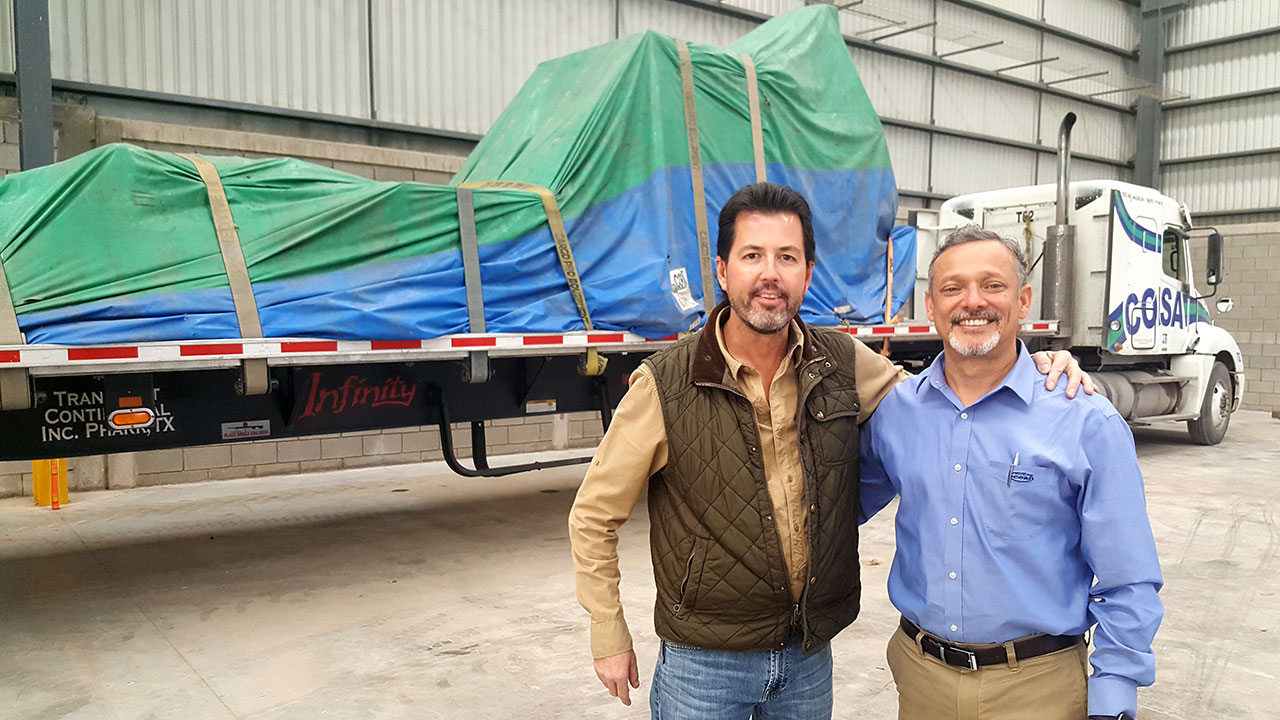 Javier Cayarga Izaguirre of Cayarga SA de CV Constructora with Ocean's Luis Pena
Javier Cayarga Izaguirre is an Architect who loves the construction and structural steel industry so much that he decided to get fully involved. And this is how he is going about it. Brand new building, two long parallel 200 ft. bays, with cranes soon to be installed. And to do the work efficiently, he ordered a new Avenger to do the laying out and drilling of holes, directly from the Tekla detail drawings. This my friends is the right way to get into the game!
We were fortunate to be on site when the truck bearing the new Avenger pulled into his new fab shop, and Javier watched like an expectant father as the machine was being unloaded from the truck. I have the feeling that this is going to be in an interesting story to watch unfold.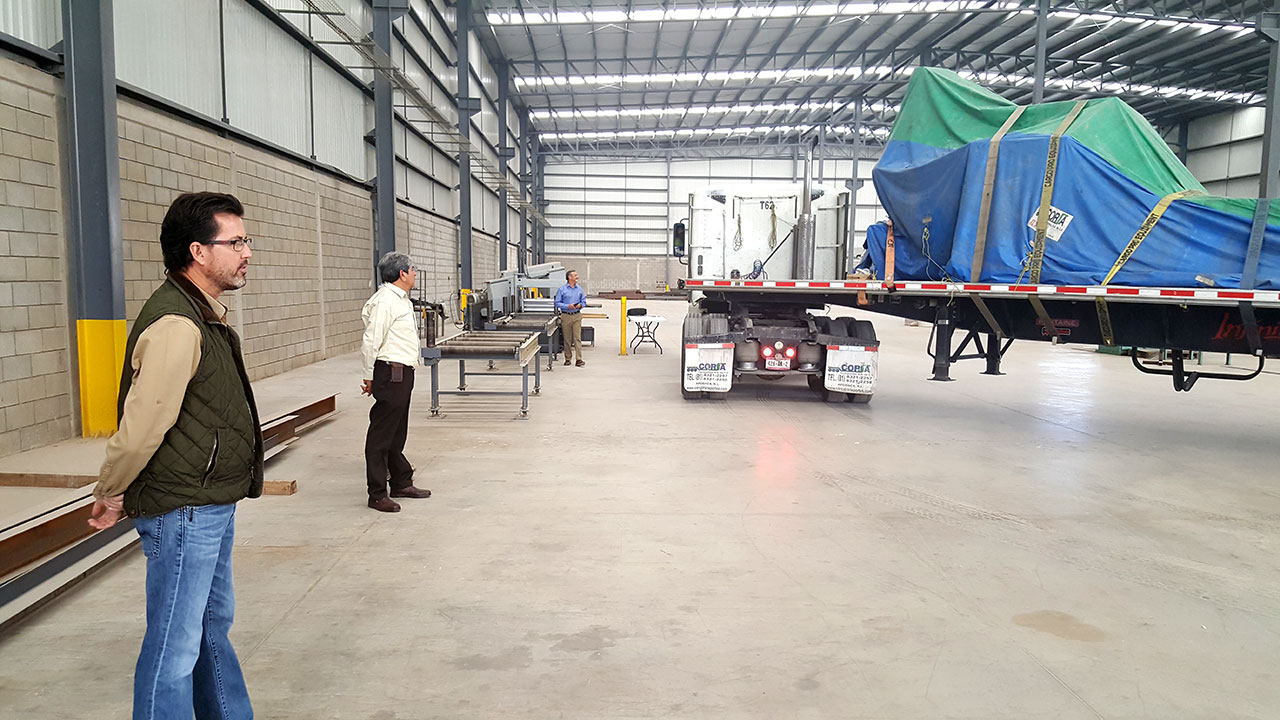 Javier Cayarga Izaguirre watches anxiously as his new Avenger arrives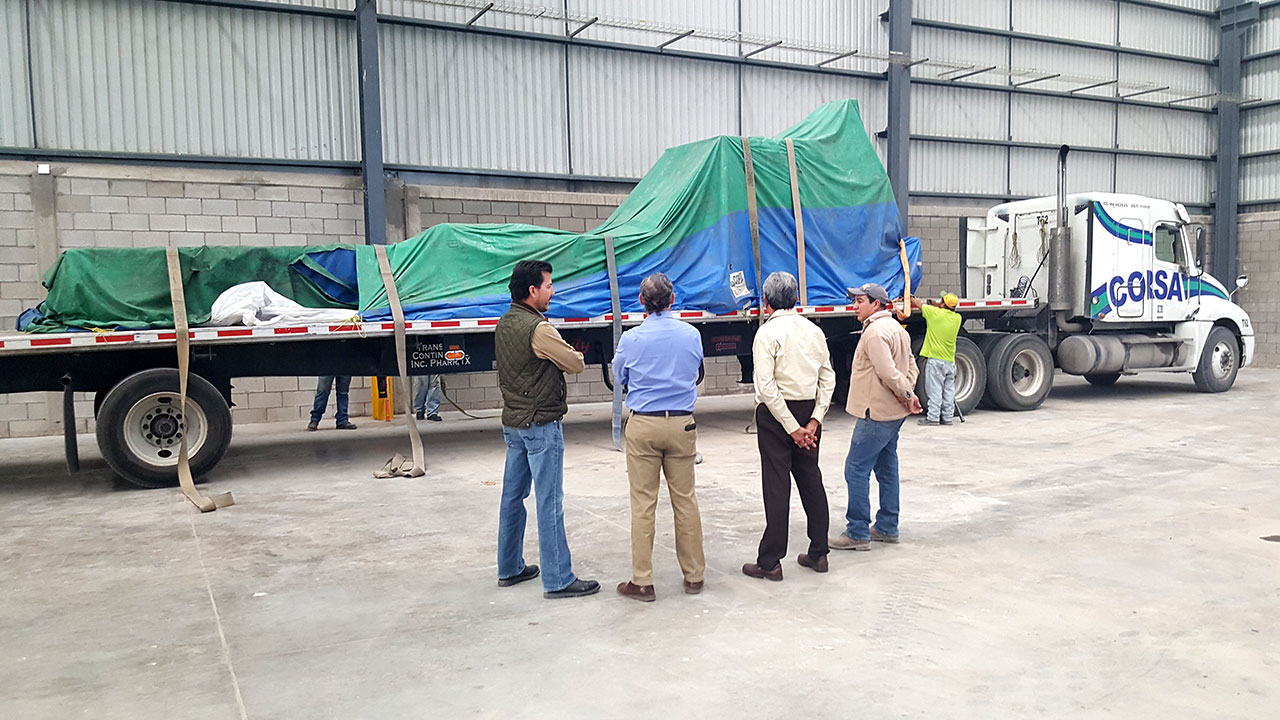 Cayarga SA de CV Constructora – Torreón, Coahuila, México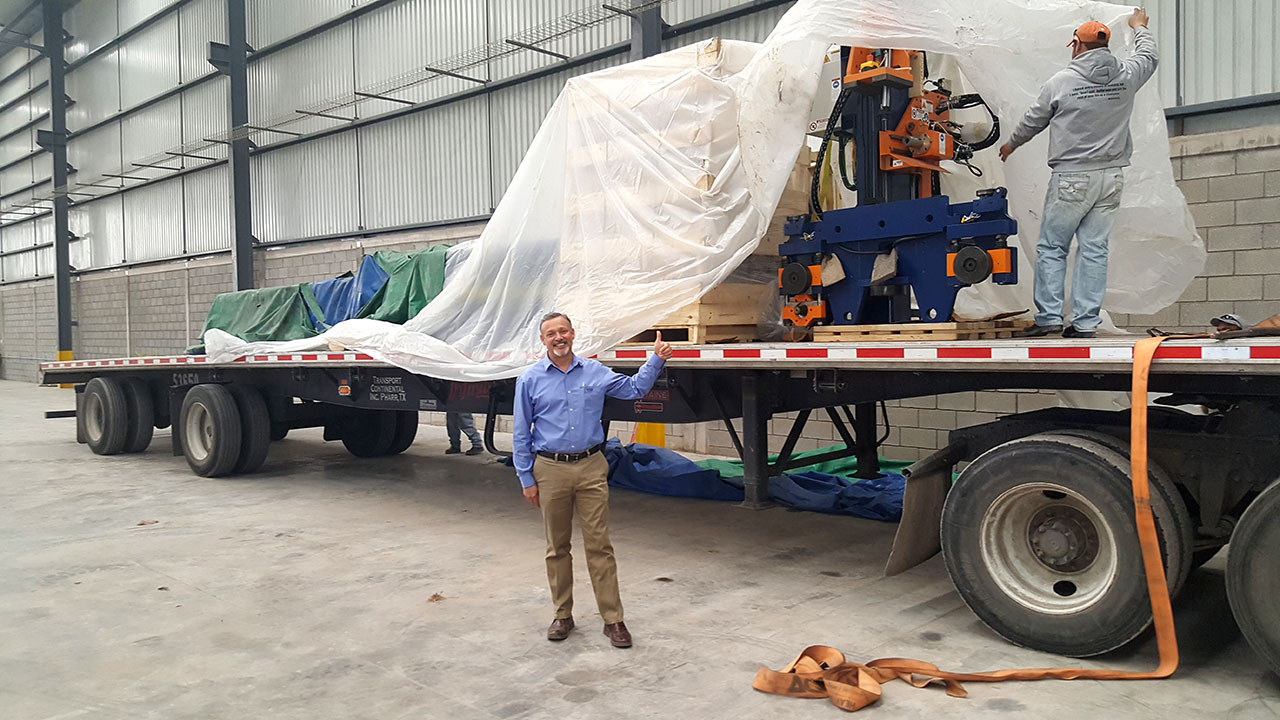 Ocean's Luis Pena gives his approval on the delivery