Ocean Machinery's Danny Steyn sets two new lap records at Watkins Glen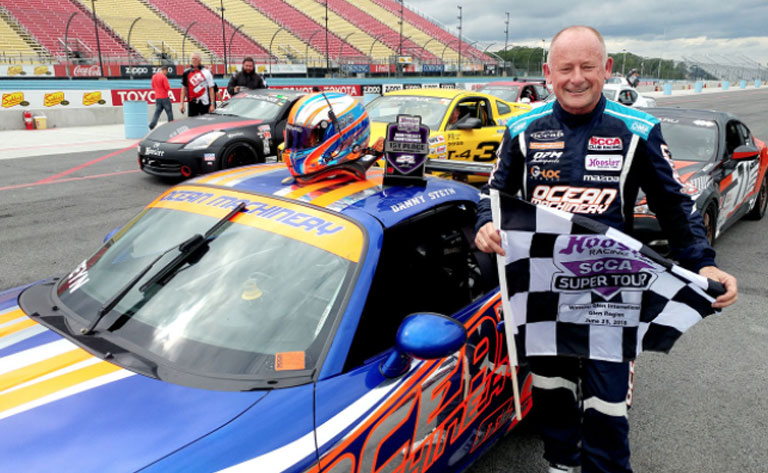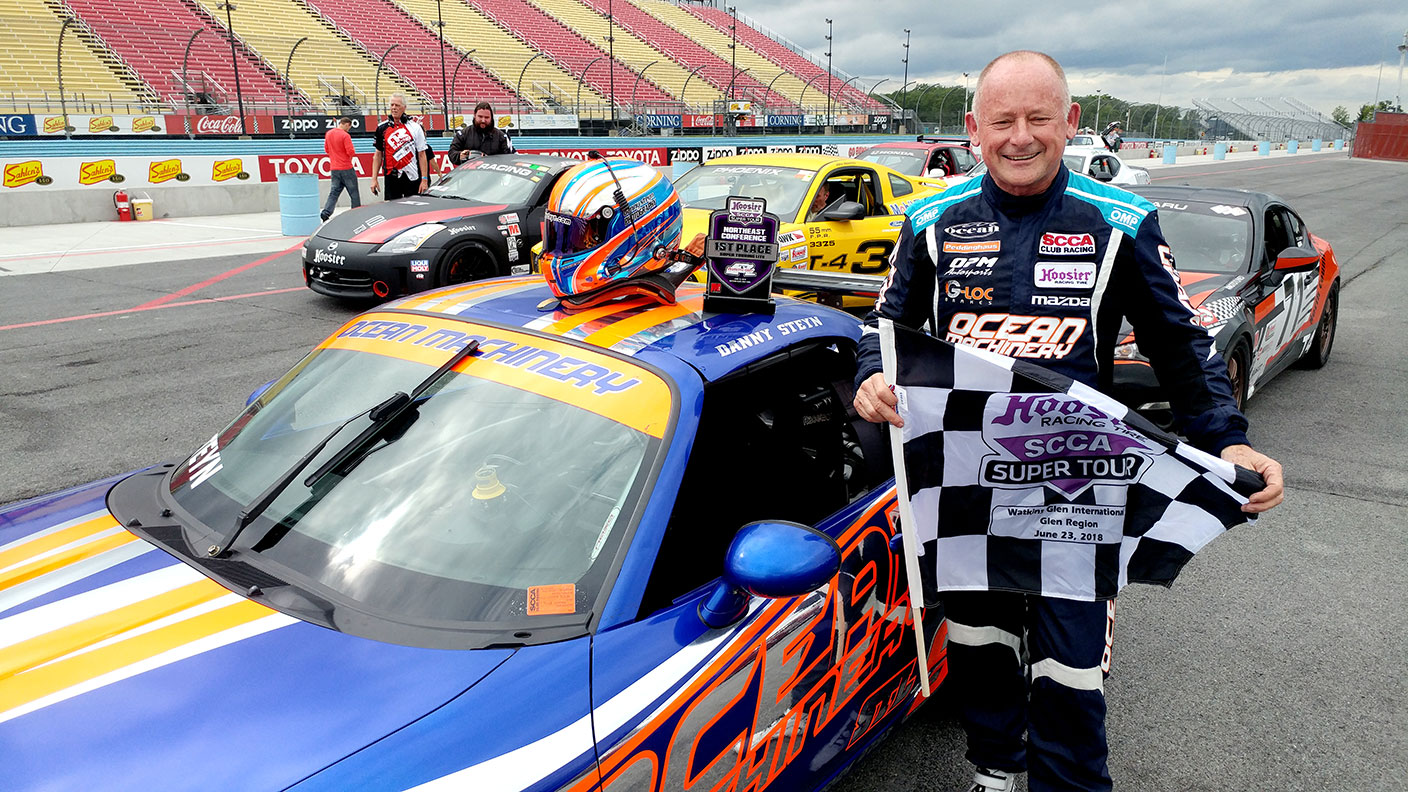 Back-to-Back weekend wins for the Ocean Machinery STL Mazda
The historic town of Watkins Glen played host to the final round of the 2018 SCCA Hoosier Super Tour series. Since its inception in 1948, the Watkins Glen track has become legendary for hosting just about every form of road racing from NASCAR to INDY to Formula 1 and this weekend 26 SCCA classes competed in 7 run-groups.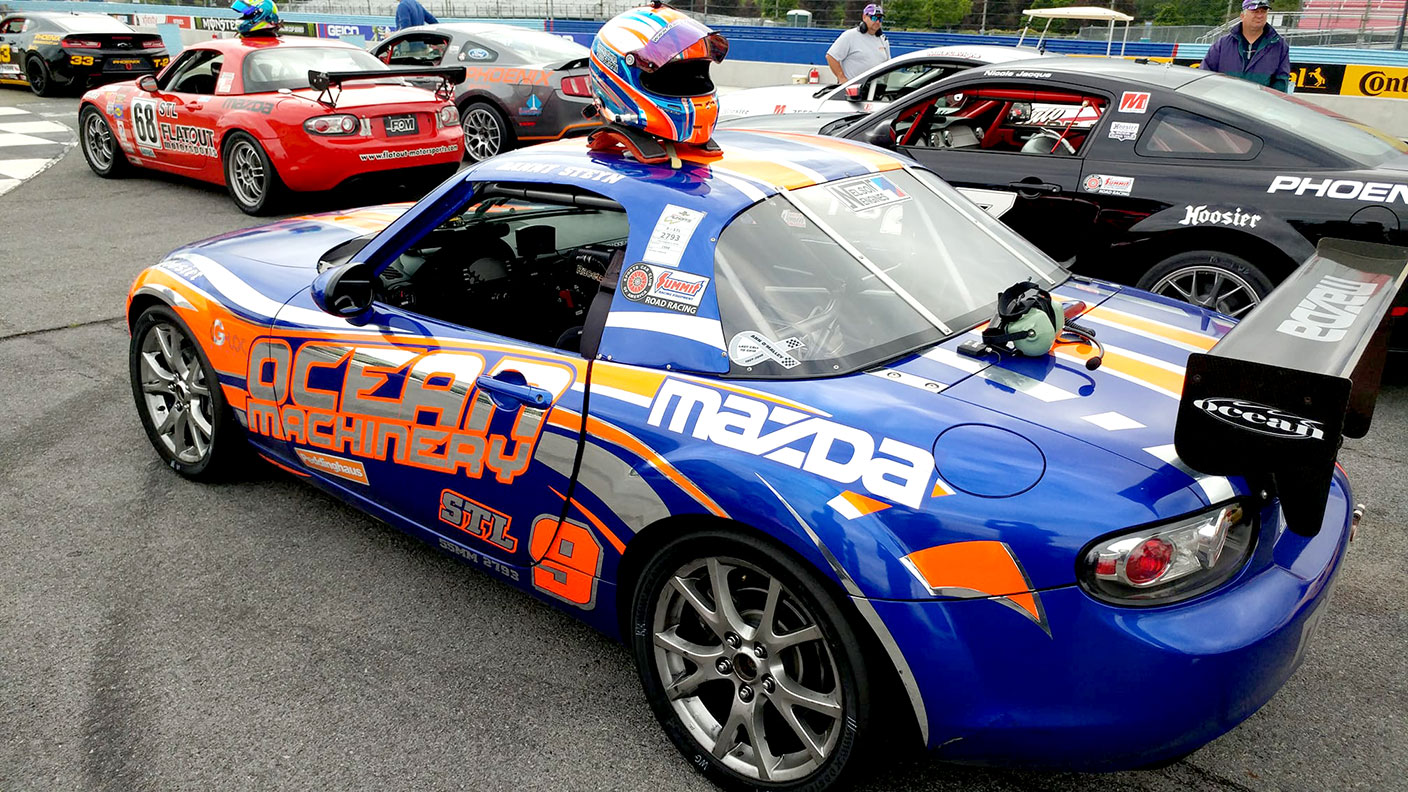 The Ocean Machinery sponsored Super Touring Lite (STL) class Mazda MX-5
Ocean Machinery's VP Danny Steyn was there to compete in two classes:
Spec Miata which features identically prepped Mazda Miata's from 1991 – 2003, all equalized in performance with weight and restrictor plates.
Super Touring Lite which allows naturally aspirated cars under 2 liters from all different manufacturers to race in a high performance rule set, still equalized with weights and plates.
Steyn did something that very few have ever done at Watkins Glen, and that is set new track records in two different classes on the same day.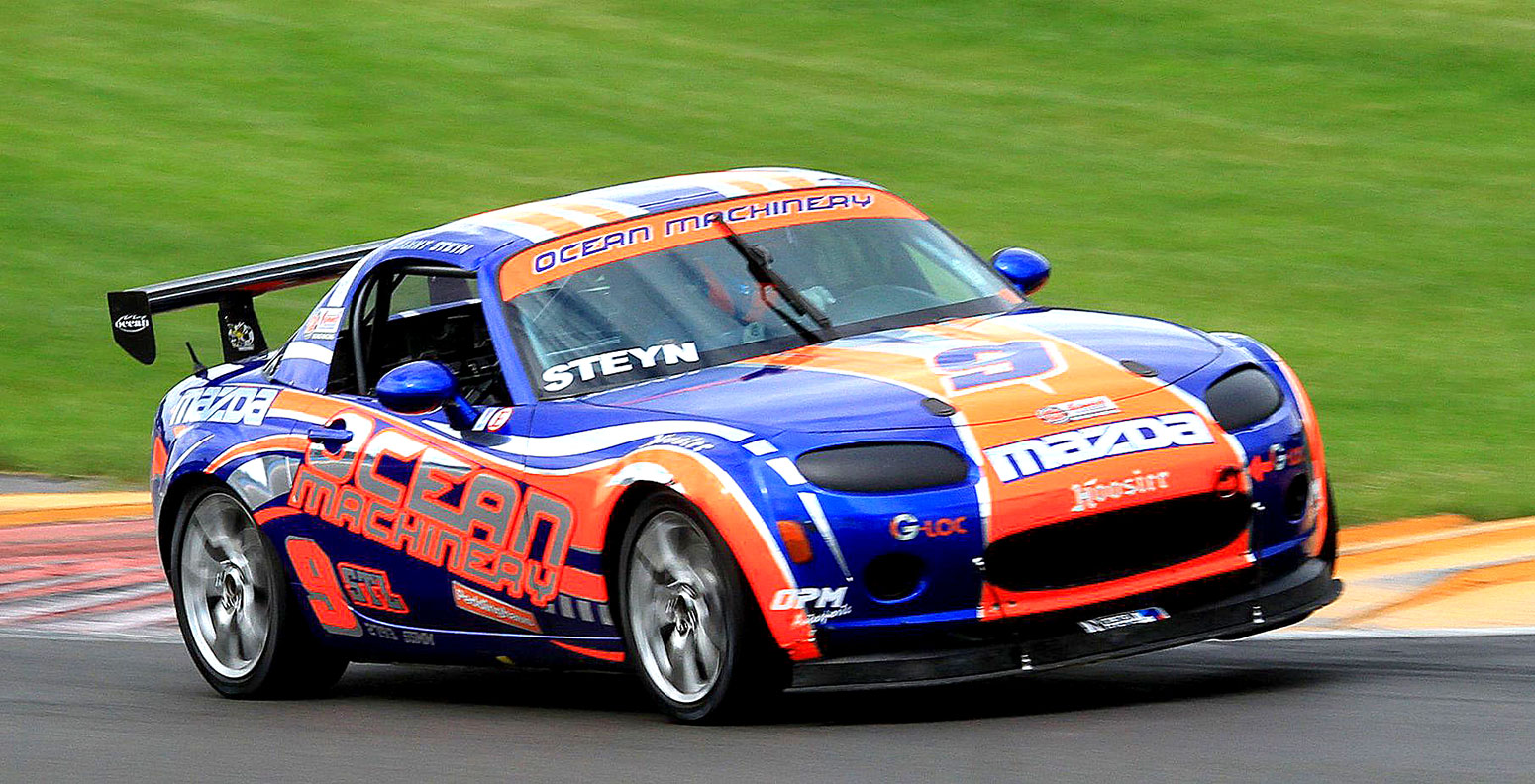 Danny Steyn getting air through the bus stop at Watkins Glen
In the Spec Miata race Steyn set the new track record of 2:15.487 on Saturday , but retired with an electrical gremlin while running in 3rd place. In Sunday's Race Steyn had a race-long, hard fought duel and finished 2nd behind Tyler Kicera and ahead of Michael Carter. This moved Steyn into 5th place in the National Hoosier Super Tour Spec Miata driver ranking for 2018.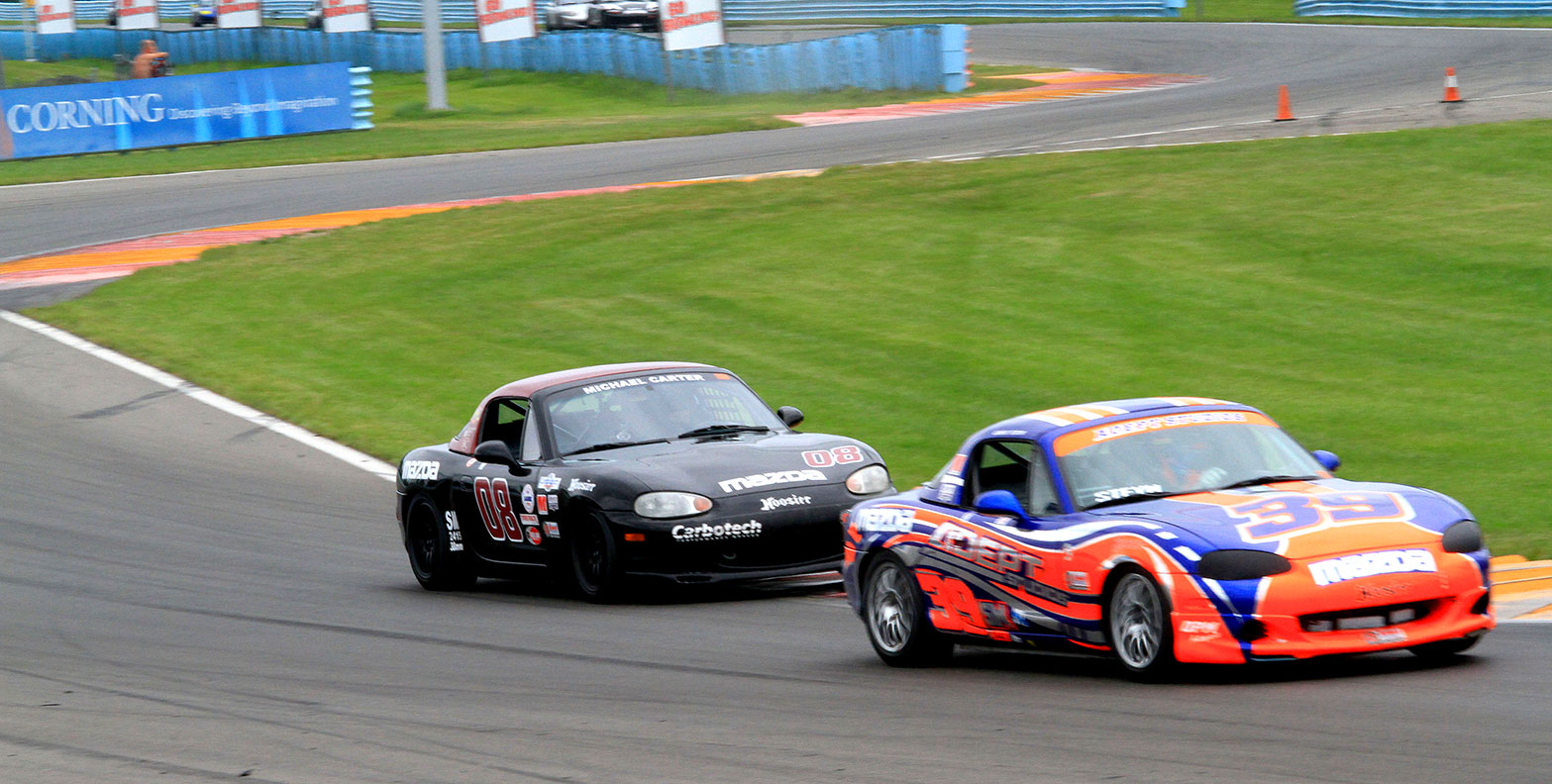 Danny Steyn leads Michael Carter at 2018 Hoosier Super Tour, Watkins Glen
In the STL race, driving the Ocean Machinery Mazda MX-5, Steyn had an epic race-long duel with the Honda Civic driven by Honda pro-driver Tom O'Gorman. In the end Steyn held on to a slim lead to take his 4th STL victory of the year, and move him to the top of the National Hoosier Super Tour STL driver rankings.
The 2018 SCCA National season culminates with the winner-take-all SCCA Runoffs held at Sonoma International Raceway in California, October 16-21.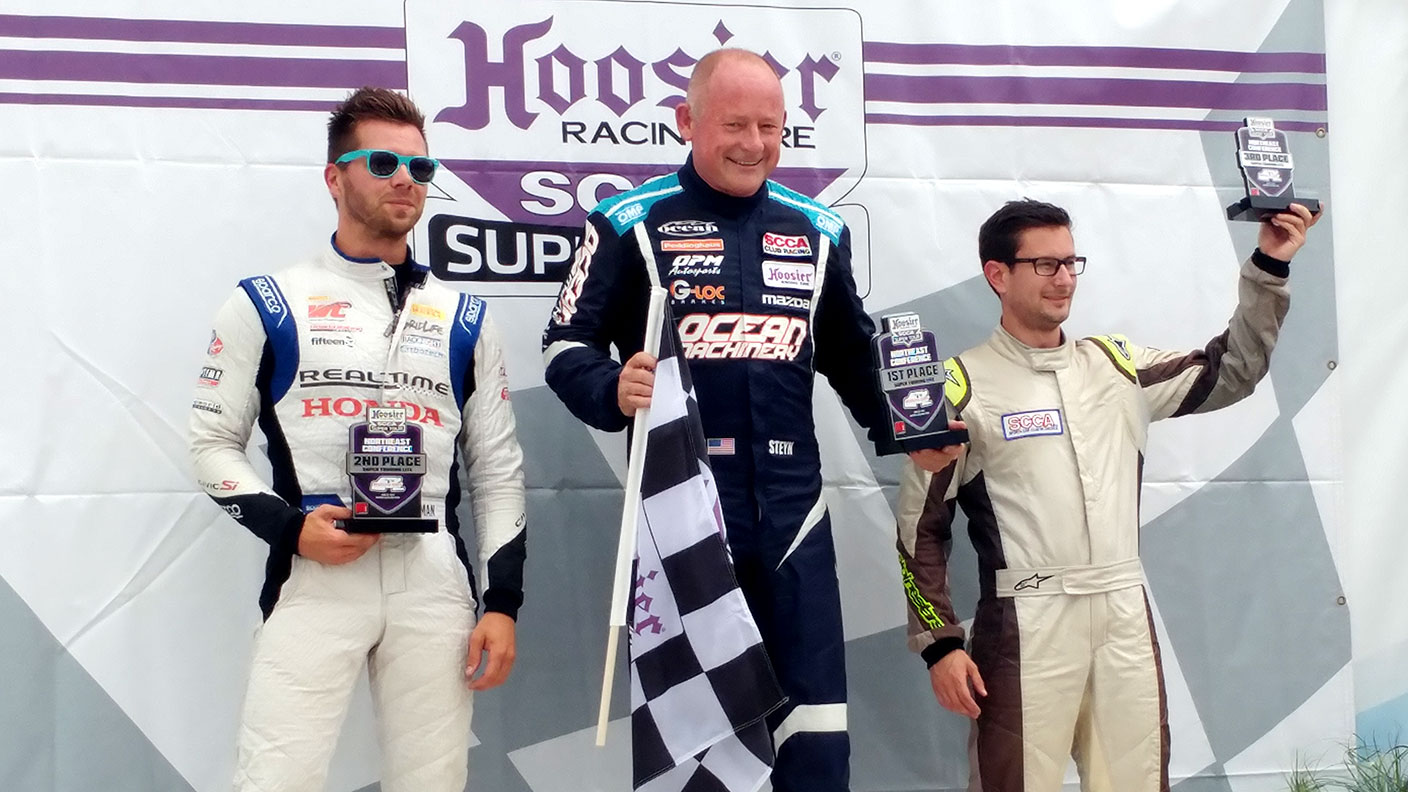 Another weekend, another great win for Ocean Machinery's Danny Steyn