VIDEO of the 500th Ocean Avenger CNC Drill Line Celebration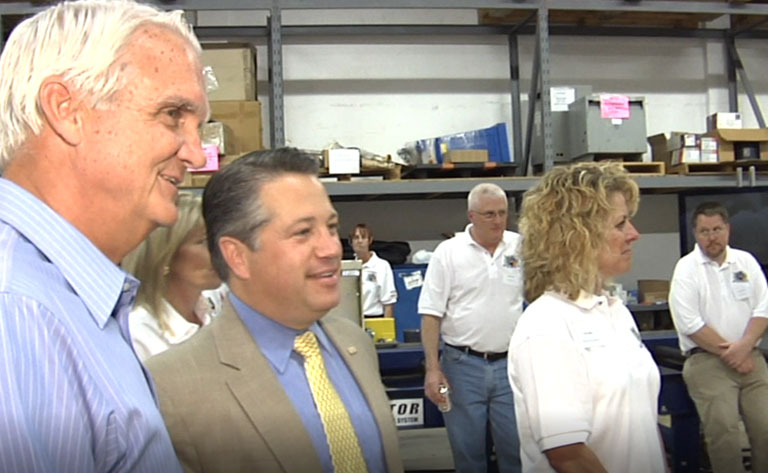 Ocean Machinery was proud to celebrate the sale of its 500th Ocean Avenger Drill Line  at its Fort Lauderdale Showroom. This celebration coincided with the 2012 Ocean Dealer Meeting which attracted more than 50 of Oceans top dealers from around the world.
Victor Ramos, President of J Blanco Associates and his wife Cara, as well as the selling dealer, Tom Doyle and his wife Jane, flew to Florida aboard a private jet to take delivery of their new drill line.
The Ocean Avenger is the Worlds Fastest Selling CNC Beam Drill Line and has completely changed the way small to medium fabricators process and drill steel sections. The Avenger drills holes fast and accurately in all steel sections including beams, channel, angle, square and rectangular tube, round pipe and tube as well as flat bar stock, base plates etc. Not only does the Avenger drill the holes but it also marks the layout marks for where the welded attachments such as stiffeners, shear tabs, clips, cleats and other components are to be welded.
The Ocean Avenger is produced for Ocean Machinery by Peddinghaus Corporation and is sold through the extensive Ocean Dealer Network