CUSTOMER SPOTLIGHT: Berlin Steel – Natural Bridge, VA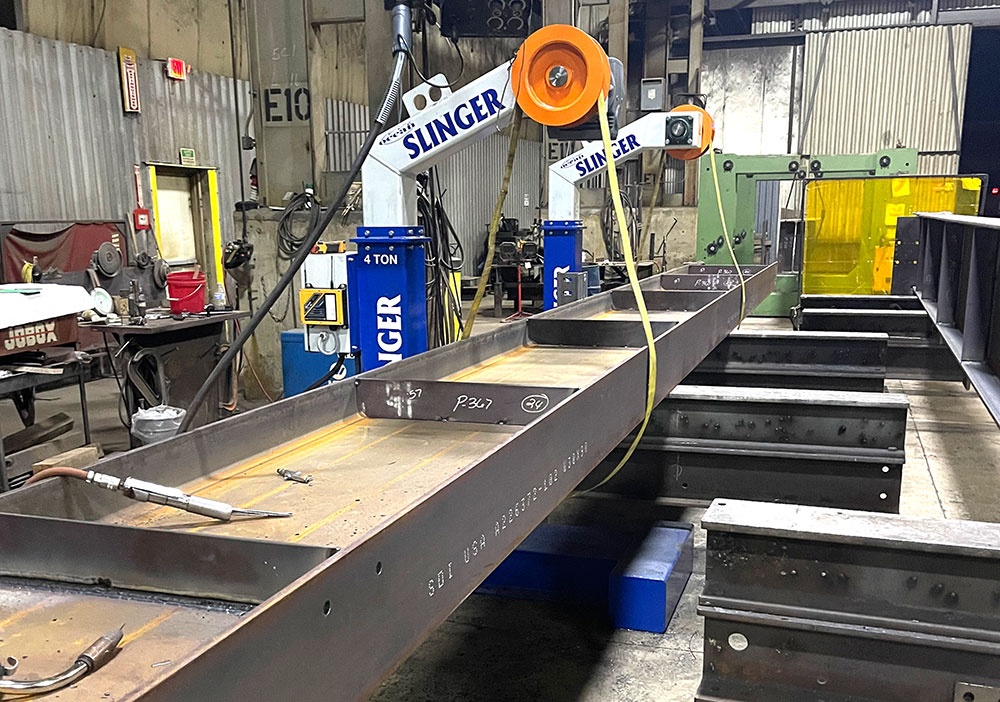 Having a rich history dating back to 1901, Berlin Steel is an industry-leading, full-service specialty contractor with a major emphasis in structural steel and miscellaneous metals.
Berlin Steel has now grown to multiple locations throughout the northeastern United States, their overriding business philosophy has maintained that any work worth doing, is worth doing SAFELY.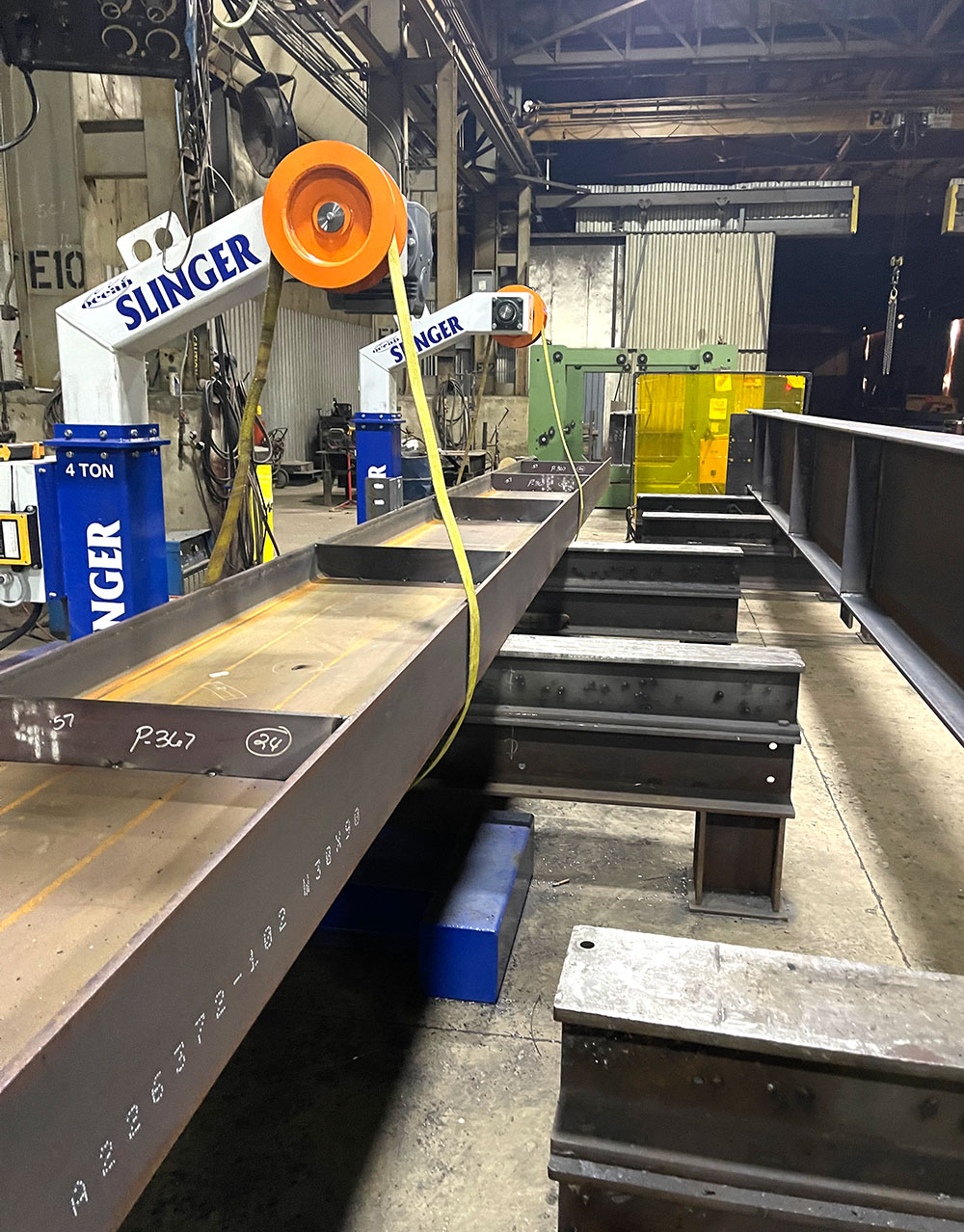 With SAFETY being a core company value, it was a no-brainer for Berlin to install the Ocean Slinger Beam Rotator into their Natural Bridge, VA location.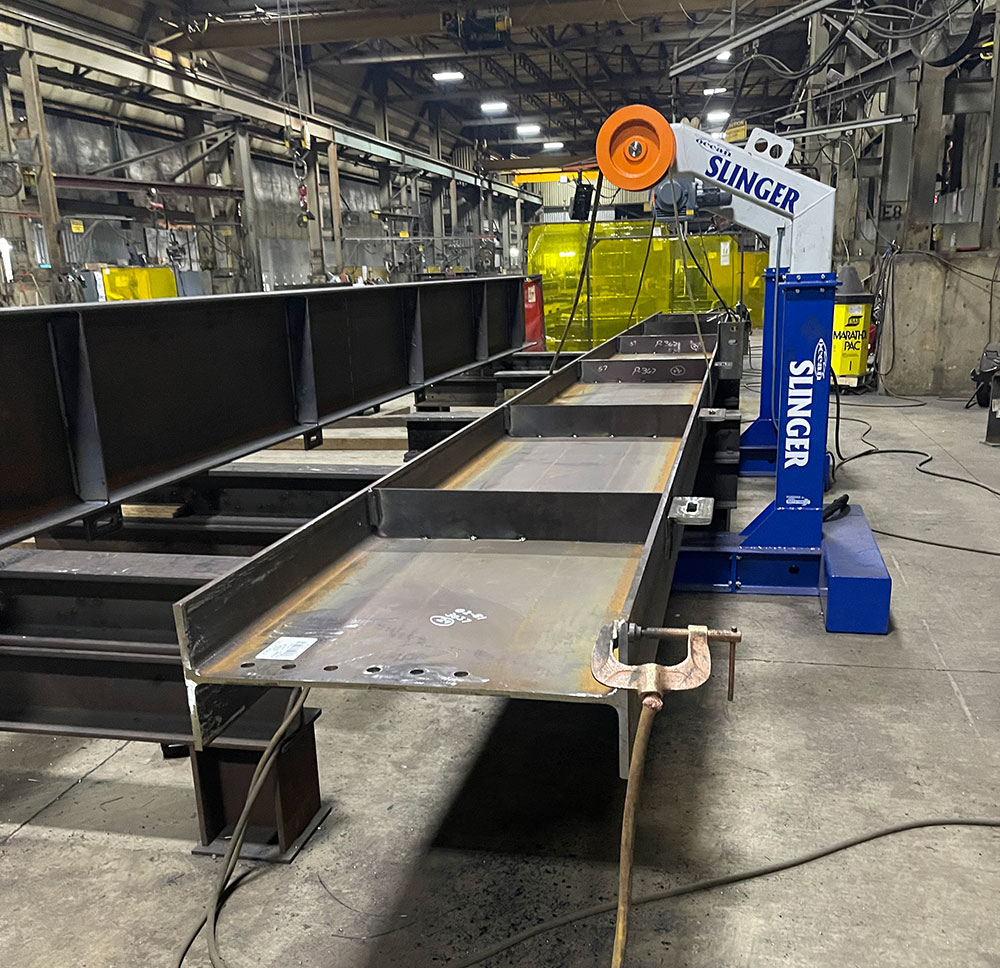 The Ocean Slinger is the perfect solution for safely lifting and rotating heavy beams and columns without the hassle of waiting for overhead cranes or forklifts. Allowing your operator to rotate any part to any inclination and height, making it more comfortable and ergonomic to fit and weld continuously through their shift.