2020 SCCA Runoffs – Qual Week Update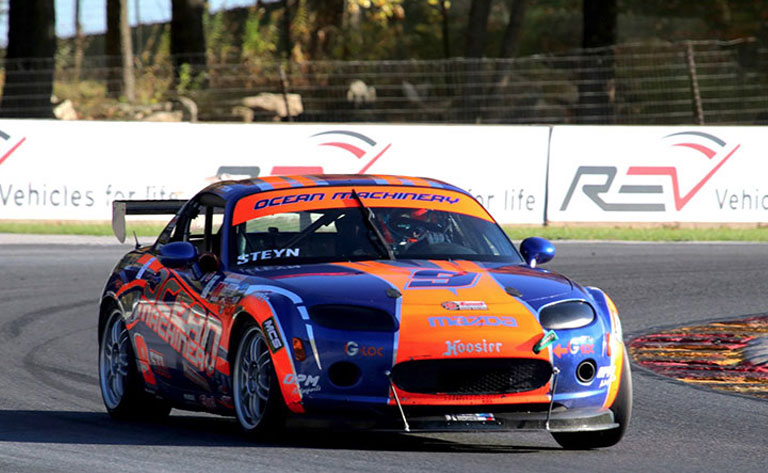 Ocean VP, Danny Steyn is racing two classes in the 2020 SCCA Runoffs at Road America in Plymouth, WI; Spec Miata (SM) in the Adept Studios Mazda Miata, and Super Touring Lite (STL) in the Ocean Machinery Mazda MX-5.
SUPER TOURING LITE  (STL)
They have had two days of qualifying so far. In the STL class, Danny Steyn is lying in 2nd place behind the favorite Joe Moser who is racing a Honda CRX, and has been unbeatable so far. The balance of performance equation works very much in favor of Moser's car as he can run almost 600lbs lighter than Steyn can, so acceleration and braking are not even close. The restrictor plates keep their top speeds very similar, but Moser's biggest advantage is in tire wear. At Steyn's weight of almost 2800lbs, he will have to really manage his tire wear, whereas Moser can go hard at it every lap.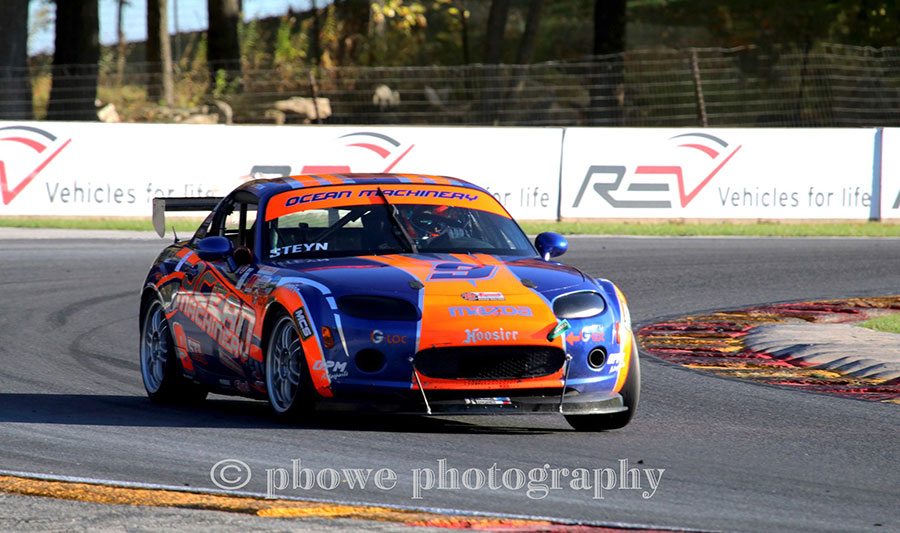 Unfortunately in Q2, Moser had an engine issue and is currently rebuilding his engine, but should be back for the race that takes place on Sunday October 11th at 10:15am CST. The race will be broadcast live at www.scca.com/live
Q3 for STL takes place today Thursday October 8th at 8:30am CST – you can follow along live audio only at www.scca.com/live
SPEC MIATA (SM)
The drivers have had two days of qualifying so far. In the first qualifying session for SM, Steyn brought the car home in 7th place, just 4 tenths of the pole time, but there are 75 SM racers in the field with 16 of them within 1 second of each other. So the field is very tight.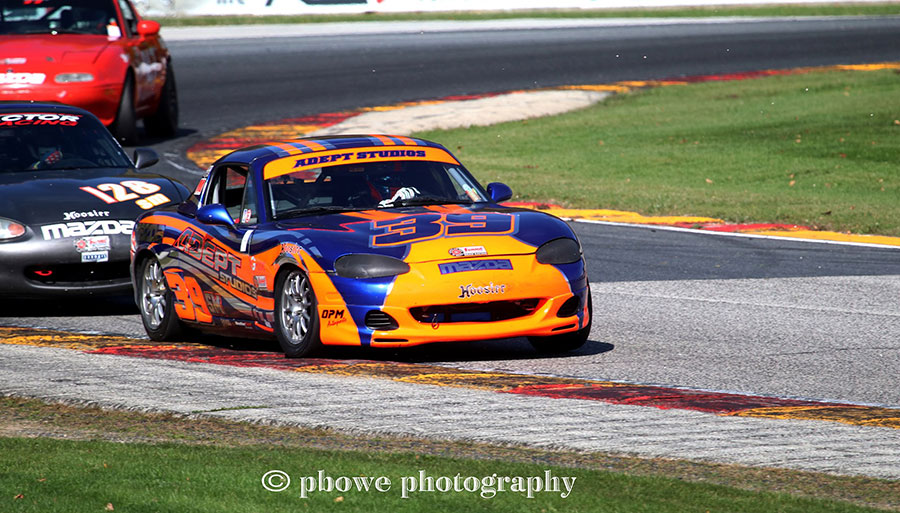 And then in Q2, Steyn had an issue with his car, and had to withdraw, but his Q1 time still kept him in 7th. However, since Steyn is now having to race his backup car, he loses all his qualifying sessions, so he will have to start 75th for Q3 and try and put down a time that gets him somewhere near the front of the field. This going to be one massive task. So wish him luck, he is going to need it.
Q3 for Spec Miata takes place today Thursday October 8th sometime around 1:30-2:00pm CST – you can follow along live (audio only) at www.scca.com/live
The eagerly awaited Spec Miata race takes place tomorrow Friday October 9th at 1pm CST. The race will be televised live at www.scca.com/live