Exceeding Expectations at MBM Fabricators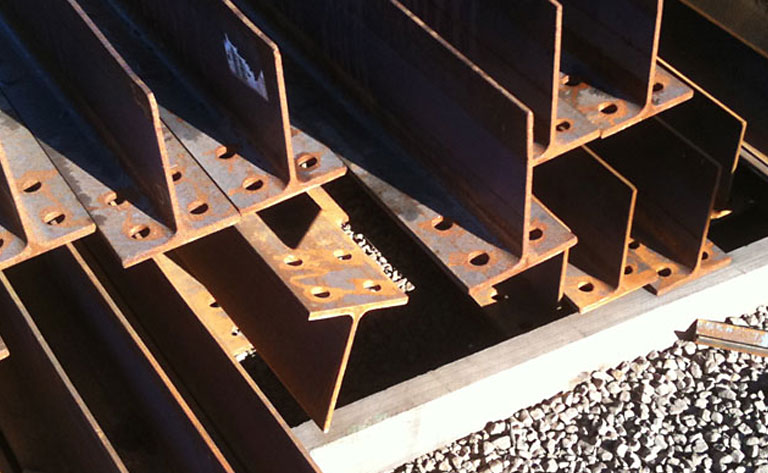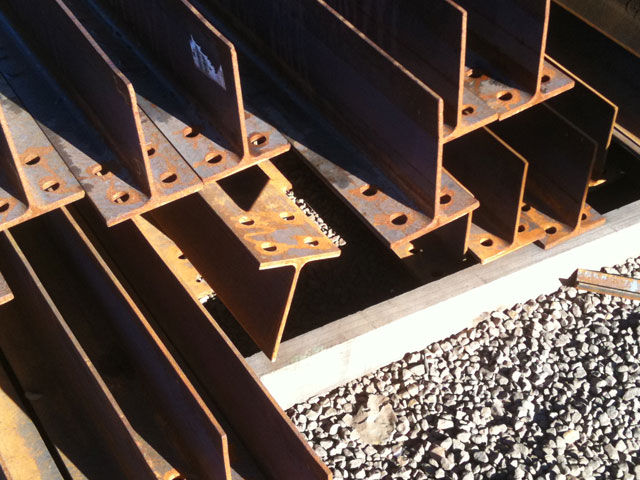 Steel may be strong but it has downsides as well, steel oxidizes very quickly when exposed to the elements, and if left out in your yard long enough it can grow some serious rust. It doesn't matter if that steel is headed for a drill line, angle line, band saw or plasma machine that rust and scale is gonna be an issue.
CNC machines rely on laser sensors to set the zero reference for profiles to be run.  Rust and scale buildup can cause the laser to miscalculate the starting position and/or distance of the profile. This costly miscalculation can result in holes, slots, and cuts being off enough to render the profile unusable.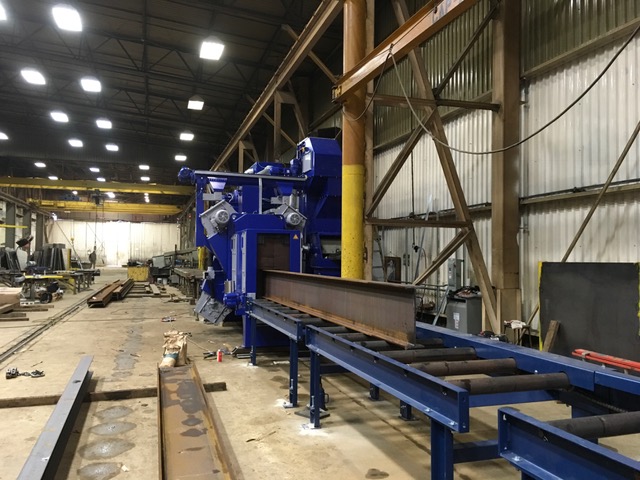 Typical rusty beam goes in…
With this in mind, MBM Fabricators in Romulus, Michigan sought out a pre-processing solution that would work with their current flow of band saw cutting profiles to length followed by a single spindle drill line. They also had to take into consideration the overhead cranes that run the length of their shop which would eliminate anything of considerable size taking up space in the shop.
Because of the Ocean Blaster's compact footprint, MBM Fabricators was able to utilize the "dead space" against the wall of the shop, underneath the overhead crane. They are now running all their material through the Ocean Blaster before processing & painting, and recently commented "The Ocean Shot Blaster has exceeded our expectations".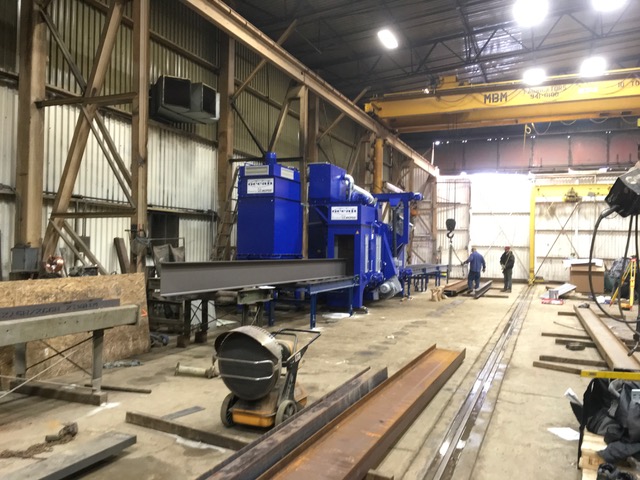 …Nice clean beam comes out!
For more information on how the Ocean Shot Blaster can fit into your shop CLICK HERE