Ocean Avenger and Clipper steal the show at FIMM 2015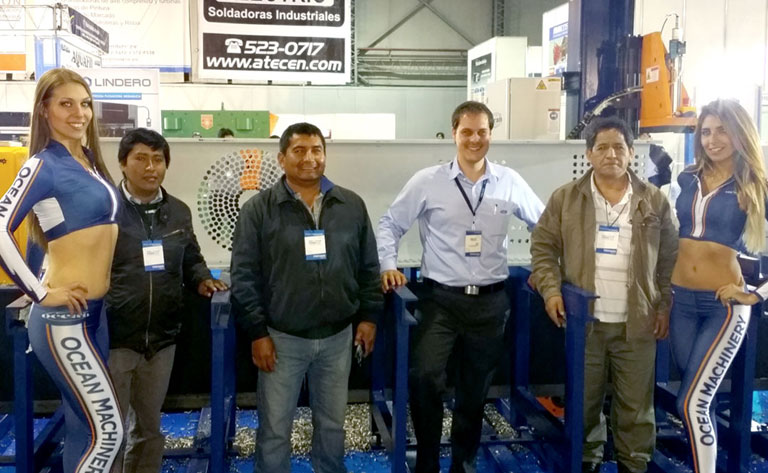 The recent FIMM trade show in Lima Peru underscored the simplicity and productivity of the Ocean Avenger CNC Beam Drill Line. The Avenger drilled thousands of holes each day, attracting crowds that watched this compact machine effortlessly drill holes in 10 seconds that would take a fabricator 5 minutes to do in a shop.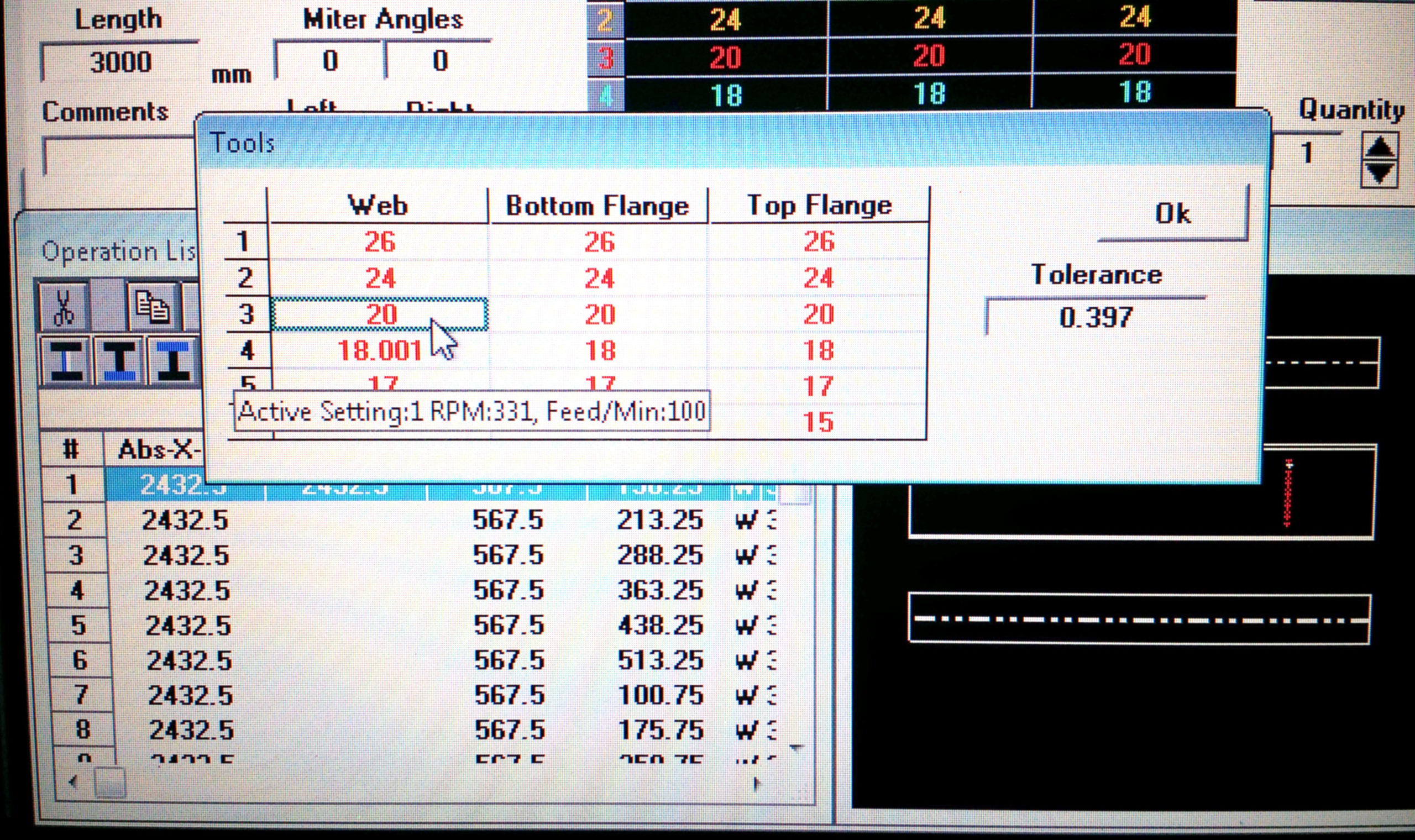 Customers were in awe of the ease of programming, and the intuitive software interface that makes importing CAD drawings from Tekla and other 3-D detailing software such an easy thing for a novice operator to do. The Ocean Clipper was also a huge hit, showing just how easy this CNC angle line produces clip angles and bracing angles.
Ocean's Penetrator drill bits also captured tremendous interest, and we were able to show the Avenger drilling over 1,000 holes between drill sharpening, all with no burrs on the exit of the hole, meaning that the fabricator does not have to grind the exit of the hole, further reducing his costs and improving his operating margins.