Impact Machinery's Peter Mazza has a great year for Ocean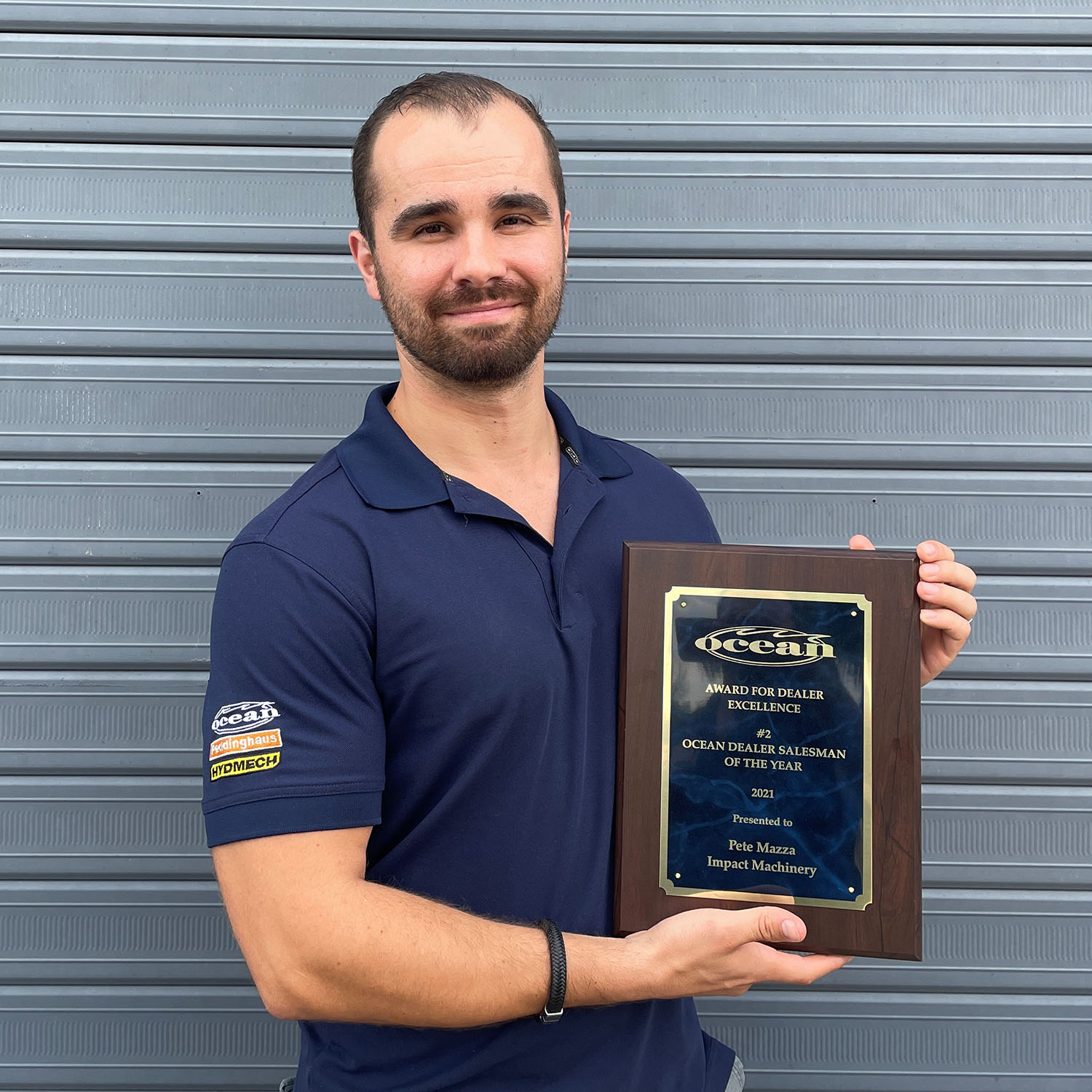 Impact Machinery's newest salesman, Peter Mazza, has come on exceptionally strong in the last two years, and in 2021, Peter achieved the significant milestone of becoming Ocean Machinery's Number 2 Dealer Salesman worldwide.
Congratulations Peter. Your hard work, determination, and commitment has paid off in spades! Cannot wait to see what you do for us in 2022!